How to develop your Career as a Medical Writer
Working within the medical writing or medical communications field (generally known as MedComms) is an excellent way for doctors to supplement their clinical work, or to change careers completely whilst continuing to use their medical knowledge. The work is technically challenging with the pressure of tight deadlines, and ultimately aims to improve both professional and public understanding of science and medicine through effective communication.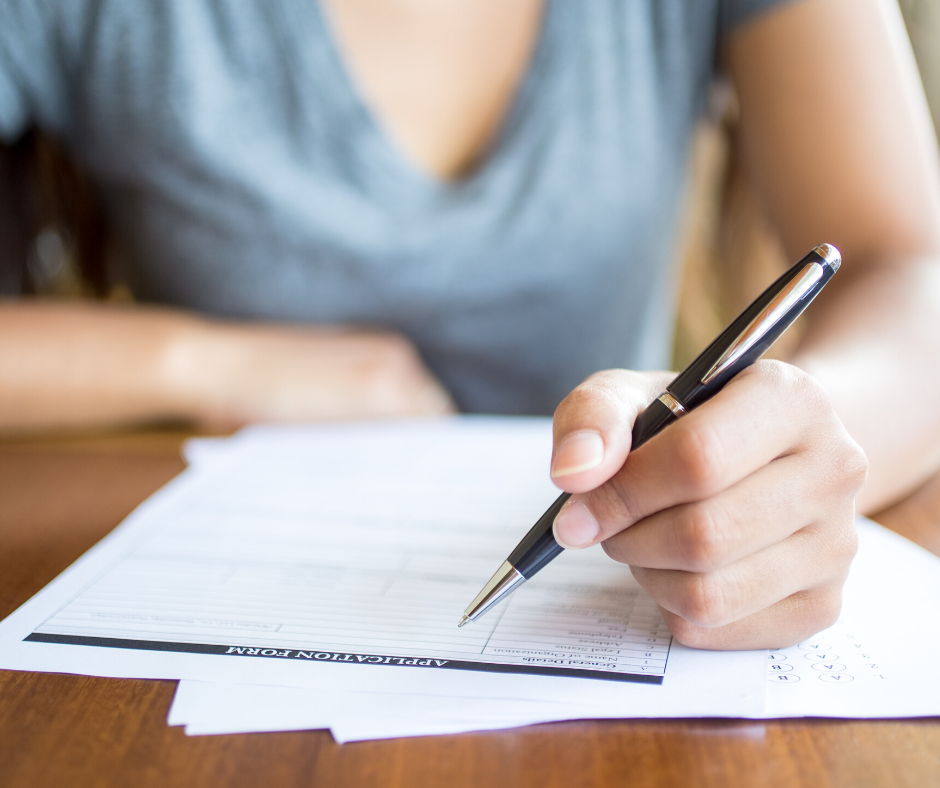 What is Medical Writing?
The terms 'medical writing' and 'medical communications' tend to be used interchangeably, as all MedComms roles involve producing content in some way, shape or form.
What does a medical writing or medical communications job involve?

Most new writers will work for an agency to begin with, with the option to become freelance within 5—10 years. MedComms is an exciting and diverse field to be a part of, and if you're a doctor interested in writing there really is an area for everyone — the list below is certainly not exhaustive:
Educational — providing digital and hard copy resources for medical professionals and patients, producing textbooks or modules for Continuing Medical Education (CME) purposes, developing educational material on a disease area or new potential treatments.
Regulatory or scientific — working on research and documents needed for clinical trials, writing information articles and conference presentations for medical manufacturers, producing training materials for pharmaceutical representatives.
Medical journalism — writing newspaper or magazine articles aimed at a lay audiences, editing abstracts and papers prior to publication in medical journals.
Marketing — promoting materials aimed at healthcare professionals and new potential treatments for conditions, providing educational resources for patients, designing media (including websites and podcasts) to help promote independent healthcare companies/entrepreneurial start ups.
As time went on and I finished my medical degree I realised the various ways I could incorporate writing into my life, alongside working as a doctor.

Dr Patrice Baptiste (Portfolio GP, Writer and Entrepreneur)
How do doctors know if a career as a medical writer will suit them?
Do you enjoy writing, and are you good at it? This is key. It doesn't really matter what you like to write — if you feel at home creating blogs, short stories, medical articles, or presentations for teaching, then this could be a great career choice for you. You'll also need excellent grammar and punctuation skills, alongside a sharp eye for detail.
Can you keep to tight deadlines? If the answer is no, then this type of work may not be for you.
Are you able to start at the beginning? You might be an expert in your field of medicine, but you'll start by working as a trainee or junior medical writer for some time to learn your craft. You're likely to face strong competition when applying for jobs, and will need to be resilient enough to persevere if you get knocked back when trying to get your foot in the door.
Are you happy to not be personally credited? If you are providing your own words in an article for a book, newspaper column, or magazine article, this will be less of an issue. However, in other MedComms roles you'll be providing a service for a client, which means you may not be able to display or accept individual credit for any of your work.
Can you take constructive criticism? You'll need to take all feedback on board and adjust your work based on the opinion of someone who doesn't have a medical background, such as a content editor or marketing manager. Medical writing and medical communications function within a commercial environment, and so the opinions of those in charge of the brand will be paramount and may not fit entirely with your idea of how your finished work would read. Dr Suhasini Sharma provides an excellent overview of the path to becoming a competent medical writer here.
How do doctors start a career as a medical writer?

Networking
Let's be honest: most doctors aren't great at networking, unless it's in a room full of other doctors! Reaching out to other medical writers, specialist recruitment agencies and MedComms agencies for an informal chat can be really useful — this gives you an excellent opportunity to find out about whether you'd like to work for a particular company, as well as demonstrating your genuine interest and putting yourself on their radar should a vacancy arise. Websites such as MedComms Networking are a great place to start if you're unsure where to begin, and it's always worth setting up a LinkedIn profile to join discussion groups and facilitate connections with others.
Attend events & courses
Another way to network effectively is to put yourself in face-to-face contact with MedComms professionals. Keep an eye on the European Medical Writers Association (EMWA) website — they run courses for established and potential medical writers, as well as hosting regular conferences. The Organisation for Professionals in Regulatory Affairs (TOPRA) provides information for courses on regulatory document writing, and specialist recruitment agencies such as Burnt Sky often facilitate events to introduce potential candidates to MedComms careers.

Education
A scientific or medical degree is essential for medical writing. Some MedComms roles also require a PhD, although plenty do not. On your CV list any experience you have of providing medical education (presentations at medical school or conferences, giving clinical teaching sessions, anatomy demonstrating), any publications or research you have contributed to (papers, audits, informative materials), and any interests you have which demonstrate a creative flair.
Write, write, write!
Write as much as you can about anything that interests you, and keep it diverse: this will widen your experience and help you to build a portfolio which reflects your own style and interests. There are so many ways to publish content online now — you don't have to restrict yourself to the specific criteria of the BMJ or the Lancet anymore, and setting up your own website or blog can be a useful way of showcasing your own writing. In order to do this successfully you should focus on what you are most passionate about, consider your target audience, market yourself to those people and keep up a regular commitment to blogging — check out Health Writer Hub for some really helpful tips.
Be prepared for the interview
The application process for a MedComms position can be lengthy, so don't expect to attend one interview and get the job! You'll usually need to pass a series of written tests, (such as analysing a research article, performing a literature review, or producing a presentation) before you are considered for a face-to-face meeting.
Search for diverse companies
If you think MedComms is for you but aren't sure which area you'd like to work in, then companies like AMICULUM are a good place to start — they also welcome applicants from diverse backgrounds who are keen to start working in this field.
Not every doctor can excel in these industries. One of the most important things is the ability to accept criticism from someone who is not a medical doctor…

…These are the aspects that some doctors may struggle with because often the doctor's word is the final word in a clinical setting. It is also important to remember you will be starting as a junior and you will face competition for jobs.

George Buckland, recruiter of medical writers and editorial talent
Read the full article here.
As a doctor, what else should I know about a career as a medical writer?
Salary: As a general guide, starting salaries tend to be in the £20,000—£35,000 range depending on your role and location. Within 5—10 years, this can increase to £50,000—£60,000 if working for an agency. As a successful freelancer, you'd be able to work from home and your salary could be in the £70,000—£80,000 region.
Travel: You may be required to travel as part of your work, with the chance to attend international conferences.
Lifestyle: Many doctors who become medical writers enjoy the sociable working hours and flexibility of their role, along with the challenge of the content and the ability to continue using their medical knowledge. There are many opportunities for career progression, with the option to continue other projects or part-time medical careers alongside medical writing.
Indemnity: You'll need indemnity as a freelance medical writer, but the good news is that this only costs around £200—300 per year: a significant decrease from the fees required to practice clinical medicine! If you're employed by an agency they should have organisational indemnity, but it's always worth checking you're covered.
Set up your own company: If you have a passion or idea which doesn't fit into an existing organisational model, consider setting up your own company. Follow in the footsteps of Dr Zeshan Qureshi, author of award-winning "The Unofficial Guide to Medicine" series of books, or Dr Vidhya Kumaranayakam, who founded Athena Publishing House Ltd and wrote the kindle book "Habits: Your Life-Changing Guide".

Entering the world of medical communications is a great option for doctors with a passion for writing, who are seeking creativity within their medical work. By the very nature of MedComms, most jobs will have the potential to consider freelancing or working from home at some point, and generally provide attractive financial remuneration. There are so many types of writing to choose from, from research and regulatory writing to marketing materials using blogs and podcasts — there is no prescribed career pathway, which opens up seemingly endless opportunities within this field.
The following two tabs change content below.
Latest posts by Fiona Dogan (see all)