All aboard the HealthSHIP! Medical students innovate to support the pandemic
We have a virtual Q&A with Cassandra Baiano, co-creator of HealthSHIP, a MedTech startup to help frontline workers with various tasks including childcare

With coronavirus spreading across the UK, medical student and MedTech startup developer Cassandra Baiano saw a unique opportunity to join the fight against COVID-19. Working with a fellow medical student and former programmer, Ronald MacDonald, Cassandra launched HealthSHIP –Health Students Helping in Pandemics – to assist her future NHS colleagues. She kindly joined us for a virtual Q&A!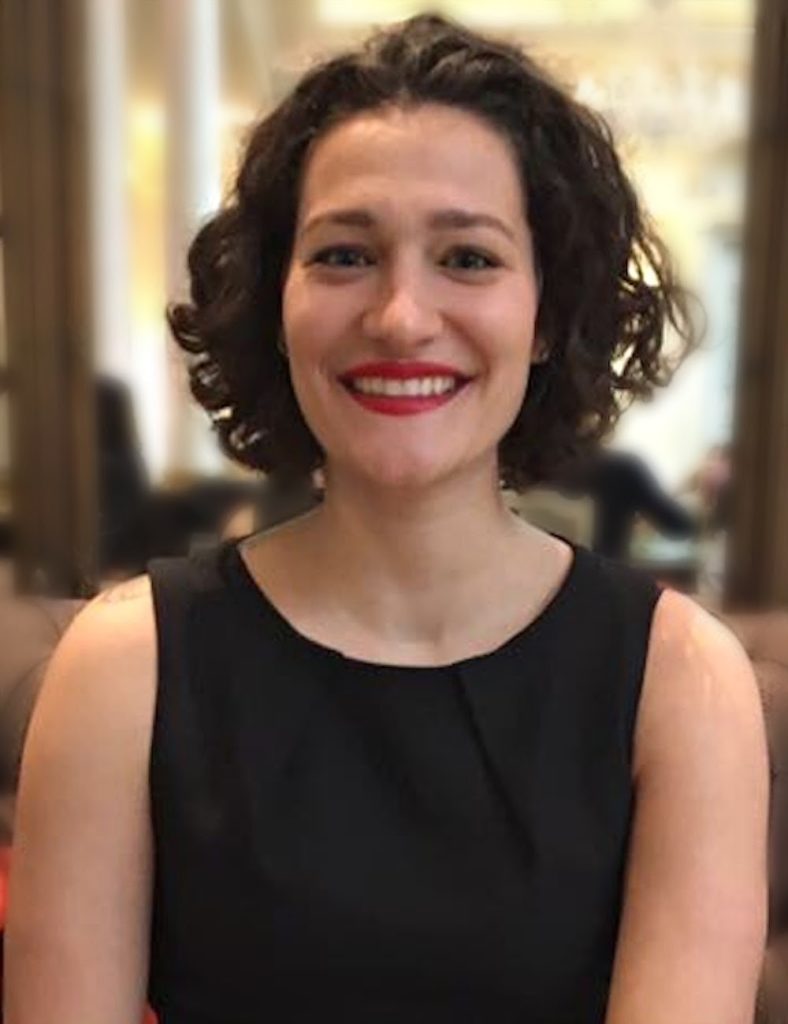 What first inspired you to set up HealthSHIP?
I was thinking one evening about what I would do for the next few months without classes, and wondering how NHS staff would manage normal household tasks as their work responsibilities increased. I thought that medical students would make great babysitters, and when I tweeted this it received a lot of positive responses.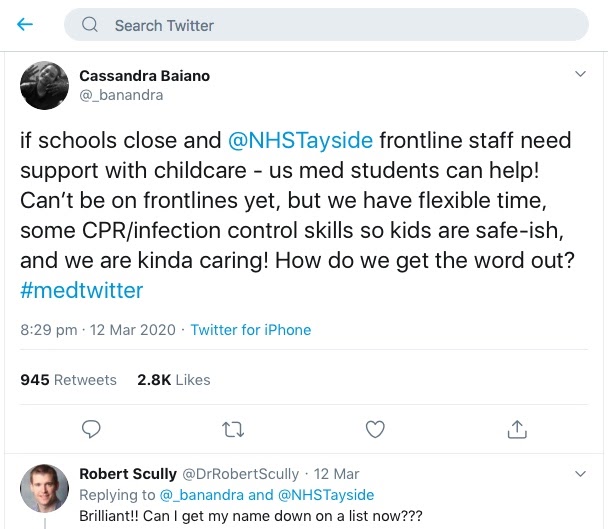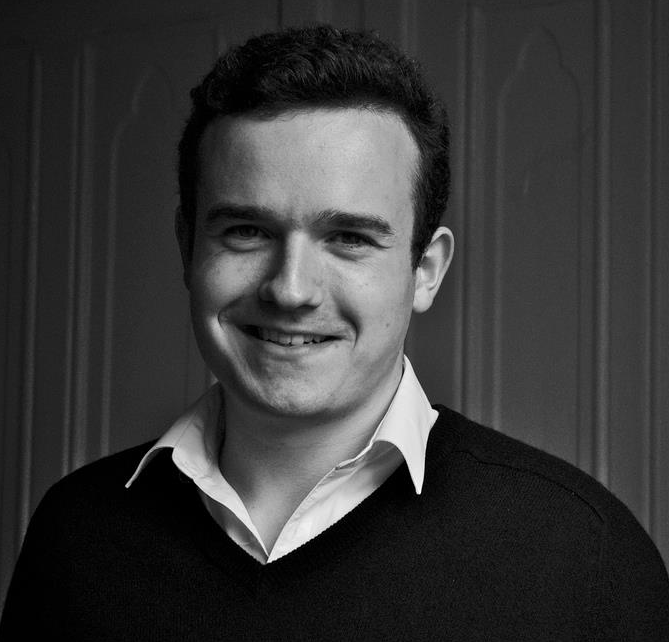 I realised that the idea of utilising the student body to help NHS staff had great potential, so I contacted Ronald and we got to work. It was a monster task, but we were so excited to put our skills to use! Both Ronald and I came to medicine as graduates after spending years working in industry, so with advice from some wonderful colleagues and the generous legal team at Morton Fraser LLP, we managed to get the project off the ground really swiftly.
How does HealthSHIP work?
Anyone who wishes to use or volunteer for HealthSHIP accesses the website at www.healthSHIP.org and clicks a button on the homepage:
'I need help' – HealthSHIP automatically accepts any NHS staff email address, or social care staff can email us at hello@healthSHIP.org.
'I want to help' – Student volunteers sign up using their educational email address. In order to ensure user safety, those with a valid background check in place can volunteer to undertake any requested tasks, and those without one can respond to any non-caring tasks.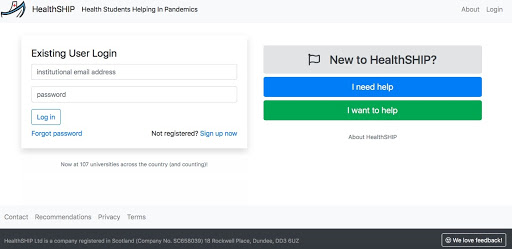 Once the staff member has verified their email address, they become a 'user' and can post various tasks such as babysitting, errands, pet care, and even befriending. Organisations, including GP surgeries and care homes, can create an account and request non-clinical support in a similar way. Automatic notifications go out to nearby student volunteers until the task is accepted by one of them, and the user then contacts the student to make arrangements. All involved are required to follow government guidance and carry photo ID, and we also encourage users and volunteers to work together over time to reduce the risk of virus transmission between households.
How many people are currently involved with HealthSHIP?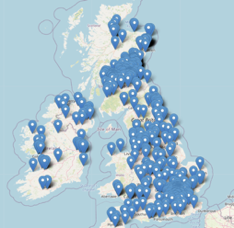 We currently have an incredible 1393 people signed up to the platform, of whom:
25% are staff members needing help
75% are student volunteers (around 80% of these are healthcare students)
The growth of HealthSHIP has been fantastic with volunteers signing up from all corners of the UK, as you can see from our Student Spread Map here!
Have you seen any significant peaks or troughs in the user tasks on HealthSHIP over the course of the pandemic?
HealthSHIP definitely saw a spike in NHS staff requesting childcare as soon as the schools closed, and recently there's been an increase in organisations requesting support – such as to help GP surgeries to complete administrative tasks, or to assist local care teams making medication deliveries. We've had plenty of students sign up despite the national drive for NHS volunteers by the UK Government – I think people are so keen to help that they are signing up to lots of different opportunities, which is exactly what the UK needs right now.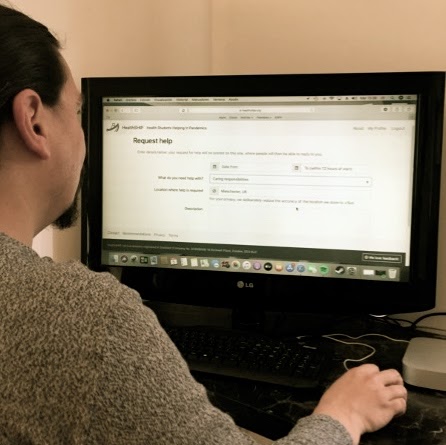 What kind of feedback have you had about HealthSHIP?
The response from staff, organisations, and students has been wonderful! We actively encourage both user and volunteer feedback, which has helped us to shape and tweak the platform already. Some comments we've had include:
Volunteering with HealthSHIP means I can give back to my colleagues and community members during this pandemic.

Alice (HealthSHIP volunteer)
Thank you so much, using HealthSHIP is so simple. The volunteer was so pleasant and helpful, and the whole medication delivery process took only 33 minutes. We are so pleased with the efficiency and effectiveness of the platform.

A local shielding organisation (HealthSHIP user)
I directly experienced the positive impact babysitting had, as it enabled staff to return to their jobs. HealthSHIP is a great platform that helps connect the community and support our NHS through this period of crisis.

Keerthana (HealthSHIP volunteer)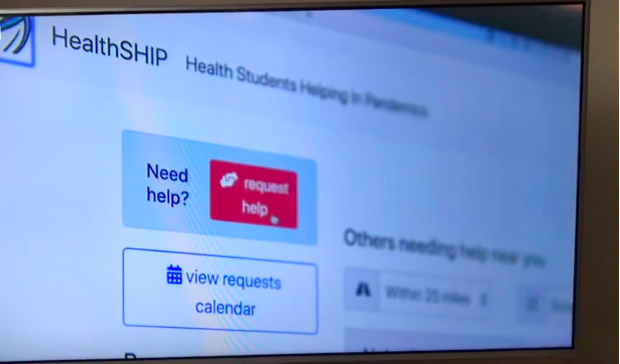 Can you see a future for HealthSHIP in life after this pandemic?
In a word – definitely. This project has provided us with a wealth of ideas to develop volunteering platforms in health and social care, and there's also the possibility of reaching out to other organisations to help manage their own volunteers (either through us or via their own central servers). We would love to connect with anyone who has design, business development or marketing skills, and those working in other healthcare, social care, and voluntary organisations.
Are you running any ApprenticeSHIPs?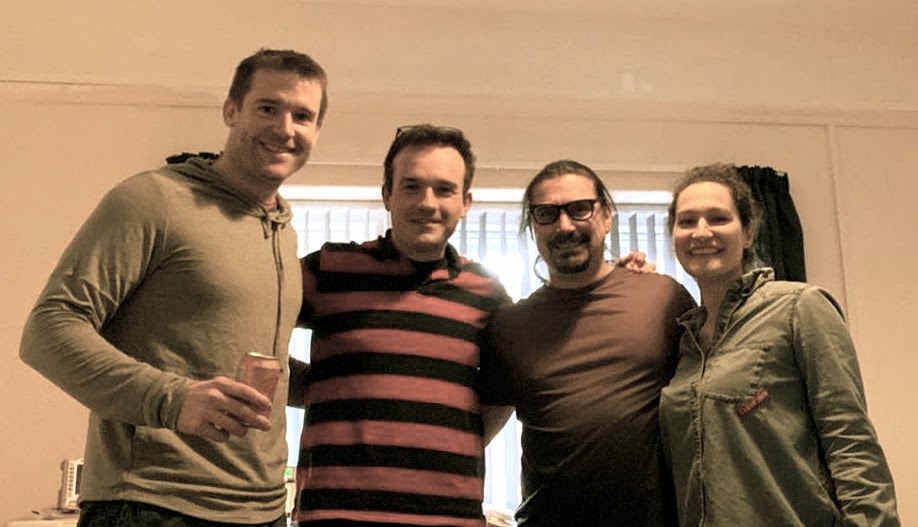 In the past 2 weeks we've recruited 9 student members to our "Set Sail" team, providing them with opportunities to learn different skills whilst helping to spread awareness of HealthSHIP around the country. We're keen to hear from any NHS or social care staff members looking to diversify their careers, and hope to register HealthSHIP as a charity soon.
What advice do you have for other healthcare students or doctors who are hoping to make their MedTech startup ideas a reality?
If you can see a way to solve a problem, think about the minimum you need to get the solution off the ground with some initial users. Keep the team small at first and focus on the goal: distractions are the death of startups, so you have to be very strict about what you spend your time on! Get proof of concept with a small sample first, before thinking about expansion.
Most importantly, listen to your users – we've changed this product multiple times since its inception in response to user feedback. It's pretty normal to have a fair amount of self-doubt and experience a bit of 'imposter syndrome', but if you have good people around you and some confidence in your ideas – just push through and go for it!
If you'd like to get involved with HealthSHIP or would like to contact the team about any future projects, please email hello@healthSHIP.org or visit www.healthSHIP.org
For more information on alternative careers in this field, click here to check out our Medic Footprints article "The Fundamentals for a Career in Health Tech for Doctors".
The following two tabs change content below.
Latest posts by Fiona Dogan (see all)