The Ultimate Guide to a Career in Pharma as a Doctor
A guide for those interested in a career in pharma as a doctor including loads of insider tips on how to transition successfully.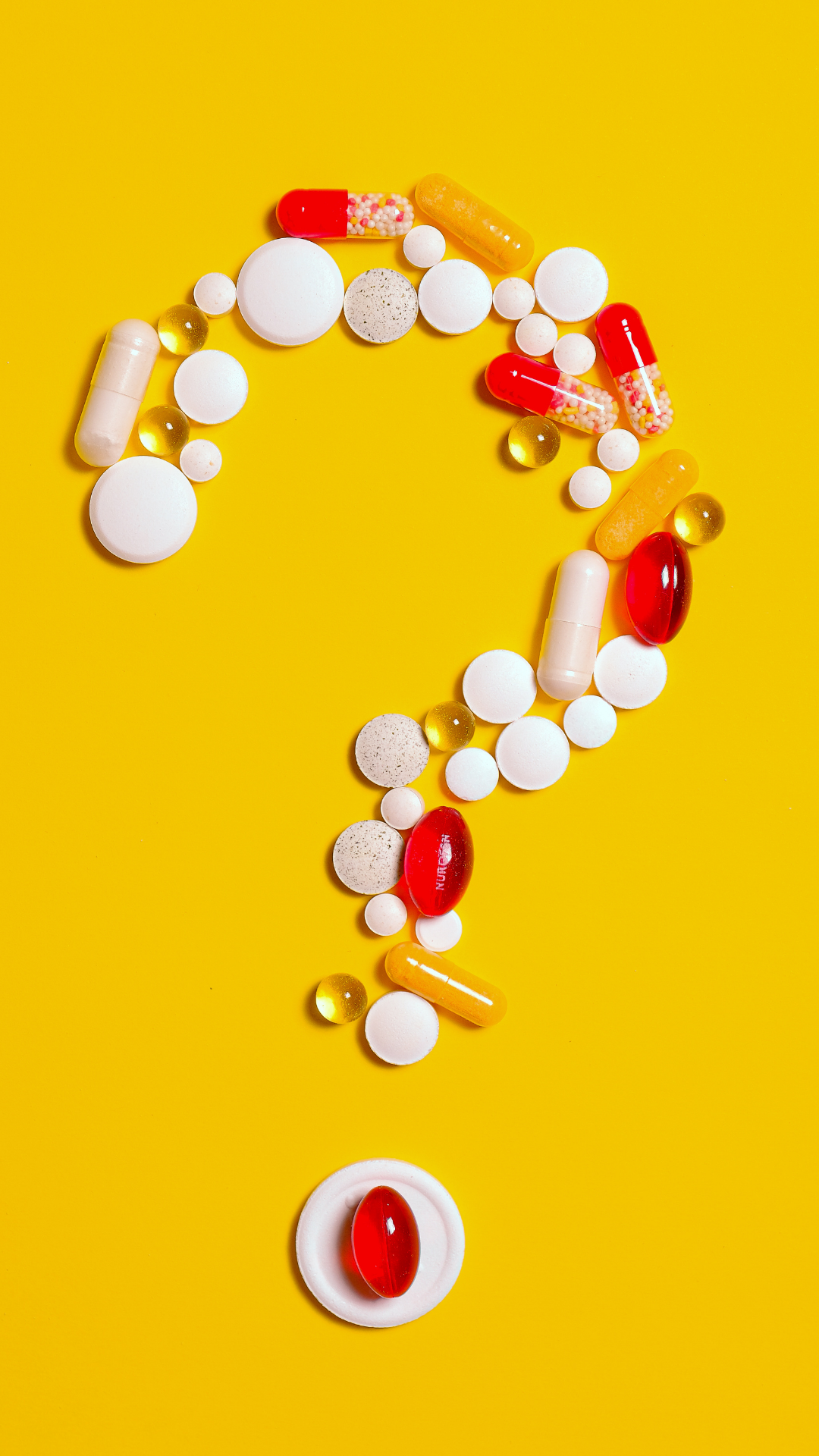 Pharmaceuticals and medical devices play a big part in keeping us healthy and treating disease, but what does a career in pharma actually involve? This article outlines some useful tips for those interested in a career in pharma as a doctor.

What is Pharma?
Pharma is a term most commonly applied to the pharmaceutical industry. According to Science Daily, a pharmaceutical company is:

a commercial business licensed to research, develop, market and/or distribute drugs, most commonly in the context of healthcare.

What does a career in pharma as a doctor look like?
There are many varied roles for doctors in the pharma industry including those focused on:
Research (e.g. a clinical research physician looking after participants in clinical trials)
Clinical pharmacology
Working in pharmacovigilance
Being a medical advisor or a medical science liaison officer
Medicines safety
Opportunities to work directly for the medicines regulatory industry.
There is even a specialist training pathway in pharmaceutical medicine, which is not necessarily widely known about by many doctors!
Tell me more about the ST pathway in pharmaceutical medicine…

There are some great career examples on the NHS ST3 recruitment website to help you get an idea of what this might involve. If you decide to take this path and complete the training, which involves a diploma in pharmaceutical medicine and obtaining membership of the Faculty of Pharmaceutical Medicine, you can register with the GMC as a specialist pharmaceutical physician.

You don't have to have this qualification to work as a doctor in the pharma industry as a whole, but the requirement for this does depend on the role you are applying for, and the company you are applying to work for. Some companies support this training as part of a role, and all will offer in-house training of some kind. Make sure to check out role requirements before applying, but do remember that most companies will negotiate for the right candidate, which could be you!
What kinds of places can I work in?
Doctors who specialise in pharmaceuticals will generally be working outside of the NHS, although you may well be interacting closely with the NHS as part of your work.

Big pharma
'Big pharma' is a term used to describe global pharmaceutical companies (many with their central offices in the USA) who have growing influence over the practice of medicine worldwide. For example, GSK, Pfizer, Johnson & Johnson, Roche, Merck.
Small pharma
Smaller pharmaceutical companies tend to focus on niche markets and therapeutic areas, making a big impact on patients. Doctors working for small pharma tend to specialise in fewer products, perhaps in more depth, whereas larger companies tend to have more scope for trying out different roles or to transfer between different areas of specialisation.
Specialised medical devices companies
Medical devices is one of the fastest growing areas in life sciences. Companies develop a broad range of devices from diagnostics and imaging to instruments and health technology. For example, Medtronic, Philips, GE Healthcare, Thermo-fisher.
Medicines regulatory agencies
In the UK, the Medicines & Healthcare Products Regulatory Agency (MHRA) regulates medicines, medical devices and blood components for transfusion in the UK. They play a lead role in public health, as well as supporting innovation through scientific research and development.
Research organisation
such as an academic institution or contract research organisation which provides support to pharmaceutical industry.
As in any industry, each company or organisation will have its own particular focus and ethos – the important thing is to find somewhere that suits you, and which you will suit, so don't be afraid to research, make contacts and enquiries. See below for more about making the recruitment process work for you, to help you find your dream job!
Why should I work as a doctor in Pharma?

If you are fascinated by how pharmaceuticals can improve healthcare and you want to contribute to this flourishing field, then you should consider working in pharma!
Doctors who are particularly interested in management, leadership and strategy would relish the opportunity to work in a pharmaceutical company as there are many opportunities to develop these aspects of professional skill.
Working in pharma would mean, by and large, moving out of a standard clinical environment. It would suit doctors who love a dynamic and fast-paced innovative environment that is varied and intellectually stimulating and can be a way to have a far reaching impact in healthcare.
In the pharmaceutical industry itself, doctors can expect to work 40 to 50 hours per week, but with no on-calls.
There is a lot of scope for achieving a great work-life balance which contributes to positive wellbeing, but be clear about your own life goals when considering a role in which frequent travel is expected. Some people will thrive off an opportunity to travel, whereas others would prefer a role with a more consistent work base and working hours. Both working patterns are possible within pharma and there is often an opportunity for flexible working.
A realistic starting salary in the industry is £45k, but if you are coming in at a senior level, for example from having been a senior speciality doctor, you might expect £70k to £80 depending on your experience, the role you take on and the company you join.
There are opportunities to enter the pharmaceutical industry at all stages of medical training, so never think it is too early or too late.
Why are doctors suited to working in Pharma?
Because they have an aptitude for:

academic achievement
continuous learning
managing complex and challenging problems
advocating for patients and improving healthcare
working effectively and sensitively with people from varying professional and personal backgrounds
high ethical standards and integrity
All of these attributes are valued highly in pharma, with excellent communication skills being essential because you would be working across different organisations and interacting with, for example, medicines regulatory bodies, government departments and hospital clinicians.
What do I need to work in Pharma?

You need to be interested in pharmaceuticals! A career in pharma would suit someone who loves business and commercial endeavours, and someone who is innovative and flexible and analytical in their approach to problem solving.

Looking for some inspiration?

I was trained, designed and built for clinical practice; what use could I possibly be anywhere else? I had no idea where to start. There was no-one to ask for advice – it was as if even talking about careers outside the NHS was taboo.

Dr Paul Hercock, "Is there life beyond the ward?"
Take a look at this article for an example of how Dr. Paul Hercock changed his career path from being a hospital doctor to working in the medical devices industry. He has also set up a website, Beyond The Ward, to give doctors more information on careers outside of clinical medicine, such as pharma and medical devices.

How can I boost my chances of establishing a career in Pharma as a doctor?

Make sure that your LinkedIn profile showcases every relevant skill that you have so that recruiters can see what you're about. Check out our Non-medical CV masterclass and tips on how to leverage LinkedIn to make your CV and LinkedIn profile stand out.
Reach out to pharmaceutical physicians on LinkedIn to get a better idea about what the day-to-day work looks like, and you may be able to find a mentor this way for your career-change endeavours!
Narrow down a few different types of role that you are most interested in and use the websites of the big pharmaceutical companies such as GSK, Pfizer and Boehringer Ingelheim, and companies specialising in medical devices such as Johnson & Johnson, to see what kinds of projects they are focusing on. As well as increasing the possibility of finding your dream role this way, you will also develop an understanding of where your skills and passions fit in best.
If there is already an area of medicine that you are already a specialist in, and that you want to continue to work with, look for a related role in pharma. Remember that leveraging your skills and passions is key to finding a fulfilling career.

Top tip from Dr. Paul Hercock –
If you find a particular role you want to apply for then make sure you are clear why you are applying to that particular role, in that particular company, at that particular time!
Paul also shares his top 5 things to consider when applying for a career in pharma right here.
What not to do:

Although a classic 'paper' CV is still useful, don't just focus on this! Make sure that your online profile shines through platforms such as LinkedIn.
Another tip from Dr Paul Hercock: when you are considering a career outside of clinical medicine, don't listen to doubters! As well as challenging your own preconceptions and concerns about alternative careers as a doctor, you will inevitably bump up against other peoples' opinions. Make sure you research options for yourself so that you can make an informed decision based on what kind of career you want going forward.
Don't give up! Making a career move from clinical medicine to working in industry is a big step. So, if you know that your passion is for the pharmaceutical industry and you don't get it right the first time, keep at it! As in clinical medicine, you can take your positive and negative experiences from any role, learn from them and apply them to your next step.
How do I know which roles are right for me at my career stage?
It can be tricky to know where to start, but if you make links with specialist recruiters as well as doctors who are already in the profession, they will be able to guide you as to which roles would be suitable given your level of experience (e.g. straight from medical school, after foundation years, etc.).

What does the recruitment process into Pharma involve?

The most important way into pharma is via the recruiters who specialise in getting people their dream pharma job – they will be on the lookout for candidates on LinkedIn.

Connect with recruiters, who will be looking for great candidates like you! Be clear about why you are different from the rest of the crowd so that recruiters can keep you at the forefront of their minds, and don't be pushed into a role you don't feel comfortable with.
Also, link directly with pharmaceutical and medical devices companies themselves to keep up to date with their advertised roles and keep an eye out for company open days.
Don't undersell yourself – you have a raft of experience and skills to contribute!
I love medical education and writing – can I be involved in these in pharma?
You could be involved in writing material to let doctors know about the properties of a new pharma product, or contributing to teaching and training programmes for doctors at all levels to improve their knowledge of pharmaceuticals and make the best treatment decisions. A role in medical affairs, for example, can involve a lot of teaching and training alongside setting and driving strategy. If medical education in particular is your thing, see here for tips on a career in medical education.
As another related career option, if you love writing, have a scientific mind and would like to focus on preparing written materials around pharmaceuticals then you could consider a medical writing career specialising in the field of pharmaceuticals. Check out our Key Steps for Success in Medical Writing!
So, now you have an idea of some of the roles available to doctors in the pharmaceutical industry, and how to go about finding a role that suits you! If you love variety, meeting people from different walks of life and bringing people together on a project this would be a great career option for you!
The following two tabs change content below.
Laura Allison
Dr. Laura Allison is a consultant medical psychotherapist and freelance content writer specialising in doctors' wellbeing and careers. Disclaimer: the content and views expressed in this blog article were created by the author from a general standpoint, and do not constitute any kind of clinical medical advice.
Latest posts by Laura Allison (see all)