Start your journey to a Career as a Doctor Entrepreneur
You may need to take some risks and deal with stressful situations along the way, but a career as an entrepreneur can reap rewards and sense of accomplishment.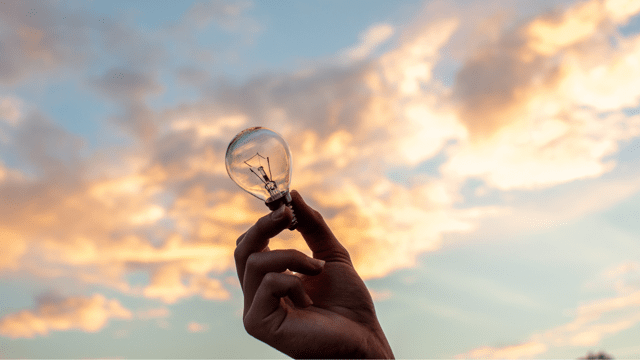 We explore what it really takes to develop a career as a doctor entrepreneur. From the business plan, to finances, your elevator pitch and how to get started, we've got you covered!
What is an entrepreneur?
An entrepreneur is someone who starts their own company or business, seeking to make a profit or a difference in the world, or both! Entrepreneurs often take risks, creating or pouncing on new opportunities as they arise and they rarely restrict themselves to just one industry. In fact, many entrepreneurs own multiple companies across a range of different trades.
How do I know if I would make a good entrepreneur?
Entrepreneurship is suited to a specific personality. Many people desire to be their own boss, but some people are better suited to this lifestyle than others. The following are personality traits that would be a good fit for entrepreneurship:
Comfortable with a lot of responsibility – entrepreneurs are solely responsible for the success or failure of their business.
Enjoys social interaction – especially at the beginning of starting a business an entrepreneur has to do a great deal of customer service. If you are not particularly good with people, you might struggle to get your business going.
Able to deal with uncertainty and possible failure.
Problem-solver – entrepreneurs will encounter many problems that they would need to think creatively for a solution.
Determination to succeed – energy and determination will get many entrepreneurs through those initiate hurdles of getting their business started.
Flexibility – You can't control everything about your business, and adaptation is vital to survival. If you're overly committed to a plan, you may sabotage yourself.
Where do I start?
The great idea
It all starts with a great idea – whether it's a service or a product that people need (or both!), you need think about what sets your idea apart from all the others. It doesn't necessarily need to be something brand-new or revolutionary; it just needs to be better than the competition. You are more likely to be successful if the idea is in an area you know and are passionate about.
Research your market
After coming up with your great idea, you need to find out whether there is a demand for your service or product. Who is going to buy your service or product, apart from your friends and family? Research the relevant industry associations and collect data. Another really important way to understand your target audience is to ask them target market/customers directly and then listen. Ask for honest feedback from your potential customers.
Determine your risk
Entrepreneurship is always a game of risk and reward, but often the risk is greater (especially in the beginning). Small businesses are rarely profitable immediately; can you afford to not draw a salary for perhaps several months or even a few years? First determine the possible downside of your business venture and then invest only what you can actually afford to lose should your business turn out differently than you'd hoped.
Writing a Business Plan
Like most things in life, it helps to have a plan of action! Your business plan should be a living and constantly evolving plan, as circumstances may well change as you go along.
Key Areas
When it comes to writing a business plan there are some key areas that you should think about:
Tell a story – focus on the key points, make it interesting and avoid excessive repetition.
Presentation – consistent formatting, good grammar and spelling, and making it readable shows you have attention to detail.
Back up your facts with evidence – be prepared to give the numerical facts to support your claims and have a reasonable sales forecast.
Gather data – take from various sources and interpret in a favourable way!
Review – read the document and get feedback from objective third parties.
You should also be aware that you need to tailor your business plan according to your audience; so for example if you are looking for investor funding, the plan would look very different to a plan you are doing for yourself.
Business Plan Outline
Below is a suggested outline of the sections that should be included in your business plan:
Company Information – to include name, address, company number and directors.
Executive Summary – "snapshot" of your venture as a whole: its goals, its mission statement, and an introduction to yourself and your company.
Business Background – what does your business do? What needs does it satisfy? How is it superior to others? When did you start your business? How has it grown?
The Product – the specifics of your service or product. Add details from your potential customers' point of view. Include any patent information or other ways you plan to protect your intellectual property.
The Market – specific details of your chosen industry, target consumer market, and your projected market share. This section needs to convince investors that you know what you're doing. Really do your homework as to who your customers are and why they would come to you; you should know who your typical customer is, where they live and their habits.
Market Research – comprised of desk research for example looking at stats for the industry you are trying to break into; and also field research for example get out there and talk to as many people as possible! Maybe even do a survey if you can, make some calls, do some visits: Would they buy your service? Do they feel there's a gap in the market?
Marketing Strategy – how your business plans to attract and keep customers. How do you plan to reach your target consumers? How will you use marketing to grow your business?
Competitor Analysis – really think about who all of your competitors are, their strengths and weaknesses, and how well established they are; can you put a different spin on what they're doing already that will make you stand out? Think about what the Unique Selling Point ("USP") of your business is? It is always useful to do a SWOT analysis for your business (Strengths, Weaknesses, Opportunities, Threats).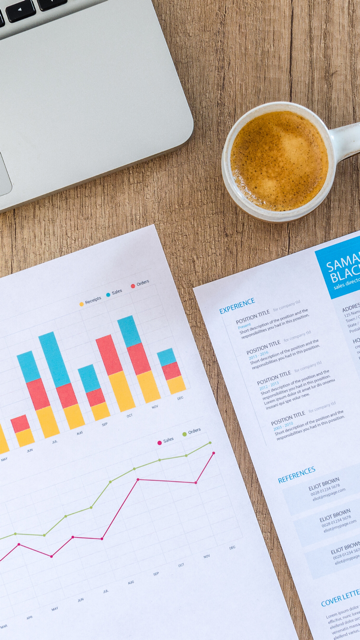 Management Team – Even if your company is only you at this point, use this section to provide information on who owns your company, what their responsibilities are, and how you will structure your business as it expands in the future.
The Forecast – If you are seeking investors or a bank loan, you will need to state exactly what you need to get your business started. You should include any amount you are investing yourself, how much money you need from your investors, and (most importantly) how you plan to use this funding. Be specific!
Financials – If you're just starting out, you won't have much historical financial data to work with. You should include any collateral you have that can guarantee your loan, but only list what you can truly afford to lose. You should also include information on prospective financial data. This may seem like simply making up numbers, but it should incorporate the data from your market analysis. You can use the market research on your competitors to help you make your own projections for your business.
How to Fund your Business
There are a few ways that you can fund your fledgling business, roughly falling into the categories of Debt or Equity.
Debt
This is a good way to get small amounts to fund your business. The major advantage is that you get to retain the equity in your company; the major disadvantage is burdensome loan repayments every month.
Methods of debt financing:
Government loans
Traditional banking loan
Peer-to-peer lending
Friends and family
Equity
The major advantage is that you avoid burdensome loan repayments (most investors will only expect to see money when the investment comes to term). The major disadvantage is that you are giving away equity in your company.
Methods of equity financing:
Friends and family
Business angels – basically wealthy people who tend to invest between £10k and £2m+
Venture Capital Funds – raise funds from various people and tend to take a 20-40% stake in the company. They aim for a return to investors of 10x the amount invested. The idea is that you will be given enough money to build a basic, initial product i.e. something you can sell on. Once you get enough people buying your product and start to gain traction, you can go back to investors with a proposal. The investor will then do their due diligence and give you a term sheet that will set out the terms of the investment.
Crowdfunding – a large number of people (50-100) coming on board to invest small amounts in your business.
Accounting and Tax
There are three types of spreadsheet that you will need to become familiar with, if you are going to attempt to do your own finances.
Profit & Loss Account (P&L) – this provides a record of your business revenue and expenditure
Statement of Financial Position (SFP) or Balance Sheet – this provides a snapshot in time of your businesses assets and liabilities. It must BALANCE.
Cashflow – perhaps the most important statement of all. Cash is King for a new business. Here you recall all cash movements in your P&L and SFP – essentially it is your bank account movements.
Why is it important that you understand your financial statements?
Financial Health of the company – What's making profit and what's not? Have you got unnecessary costs that you can cut?
Monitoring cash – this is the lifeline of your business and needs to be monitored closely. More businesses fail because of cashflow reasons than for any other reason.
Compare year on year – after a few years in business are you improving? If not, why not?
Marketing and Branding
The questions you should be asking yourself about your customers:
Who is our audience?
What do we need them to think, feel, do?
What will make them choose us over our competition?
What must we stand for in order to stand out?
Focus on the moments that matter in your consumer's lives:
What are the moment that matter in their daily/monthly/yearly lives?
What are the moments that we are able to influence and how?
What experiences do we want to create at those moments?
Using social media to grow your brand
Social media is the new method to get your message out to a wider audience than ever was possible before. If used effectively, you may not even have to spend that much money on it.
When considering which channels to use: think about your personal experience of social media, which channels your customers are likely to use and how you can communicate with them.
What can you use social media for?
Networking – make sure your profile online is kept up to date and that you join relevant groups related to your business.
Marketing – share insightful content from yourself and others; use it to grow followers and consider sponsored posts where applicable.
Engage audience – use images, videos, regular blog posts; use it to advertise surveys, competitions, events and special offers.
Online content strategy
Help – have "pull" content to answer all questions.
Hub – regularly scheduled "push" content for core target audience.
Hero – large scale events and "big" moments.
Use your marketing to make yourself indispensable in your customer's life moments. As Rudyard Kipling said :
If history were told in the form of stories, it would never be forgotten

Rudyard Kipling
The Elevator Pitch
So you've just bumped into a previous client or colleague. After exchanging "Hello" and "How are you?", you're asked what does your new business do? Enter the elevator pitch…..
TIPS ON HOW TO SELL YOUR PITCH
Think of a pitch like going on a first date – present your best face, make them remember you and always leave them wanting more.
Keep it short – 60 seconds max.
Make your pitch story based and emotional – if you can strike a chord with people, then this is what they'll remember, not a bunch of numbers.
Think about who your audience is and adapt accordingly.
Rehearse.
Get their attention in the first 10 seconds
Your pitch should answer the question "What problem are you solving?" Pick out the most important points to answer this question.
Call to action – don't leave it wishy-washy, book an appointment.
Know your market and your client.
Legal Structures for your business
It can be challenging when you first set up a business to know how to structure it – do you work as a sole trader or a limited company? If you're in a partnership, do you set up a limited company or an LLP?
There is no right or wrong answer, it very much depends on the person, their circumstances and how much profit the business is producing. As you would expect there are pros and cons for each choice.Help and resources are at hand if you're having some trouble settling on the right choice for you. The Government's website has a great summary on what the different structures are and how you go about setting it up/assessing the tax impact.
Top tips on running a business
Manage money and manage cashflow!
Accept failure as part of business growth, think of it rather as a learning opportunity.
Rate of growth should not be too fast or too slow.
The Runway – always have more cash than you think you will need (and seek out money early whilst you have a good credit rating!).
Compartmentalise – don't take your concerns into other aspects of your life.
So what makes a great entrepreneur?
someone very determined – it's going to be a hard road
someone who learns from their mistakes and failures,
someone who understands their business and wants to learn from others – you have to stay sharp to be successful
someone with excellent money management skills – the reality is overspending will ruin your business
someone who networks wisely – it's all about building valuable, long-term relationships.
Could this be describing YOU? Has this given you food for thought for developing a career as a doctor entrepreneur?
Next steps if you are thinking about a career as a doctor entrepreneur…
Check out our case studies sharing many of the stories of doctors taking the leap from clinical medicine to developing a career as a doctor entrepreneur. For example, Zeshan Qureshi, academic and clinical paediatrician, who launched the very successful "The Unofficial Guide to Medicine textbook" series.
If you have a passion for NHS healthcare and have a future commitment to the organisation, as well as a genuine or developing passion for entrepreneurialism in healthcare, then the NHS Clinic Entrepreneur Programme could be for you! This is designed to help you develop your entrepreneurial aspirations during clinical training. Director of Medic Footprints, Dr Abeyna Bubbers-Jones, completed this programme in 2016 and shares her reflections and answers to FAQs right here.
Network, network, network! Connect with doctors that have become entrepreneurs and pick their brains about their experience with medical entrepreneurship.
---
This article was amalgamated from our Enterprising Doctors Workshop blog articles.
The following two tabs change content below.

Lauren Colquhoun
Lauren is a portfolio GP in Central Scotland, with a passion for women's health and lifestyle medicine. She is a Team Partner and Content Lead here at Medic Footprints.

Latest posts by Lauren Colquhoun (see all)