Calling All Doctors Looking for Alternative Careers! Introducing Disrupting Doctors Careers!
Abeyna introduced the Disrupting Doctors Careers in this first episode. She talked about Medic Footprints' mission and answered the most frequently asked questions by doctors who are seeking career change.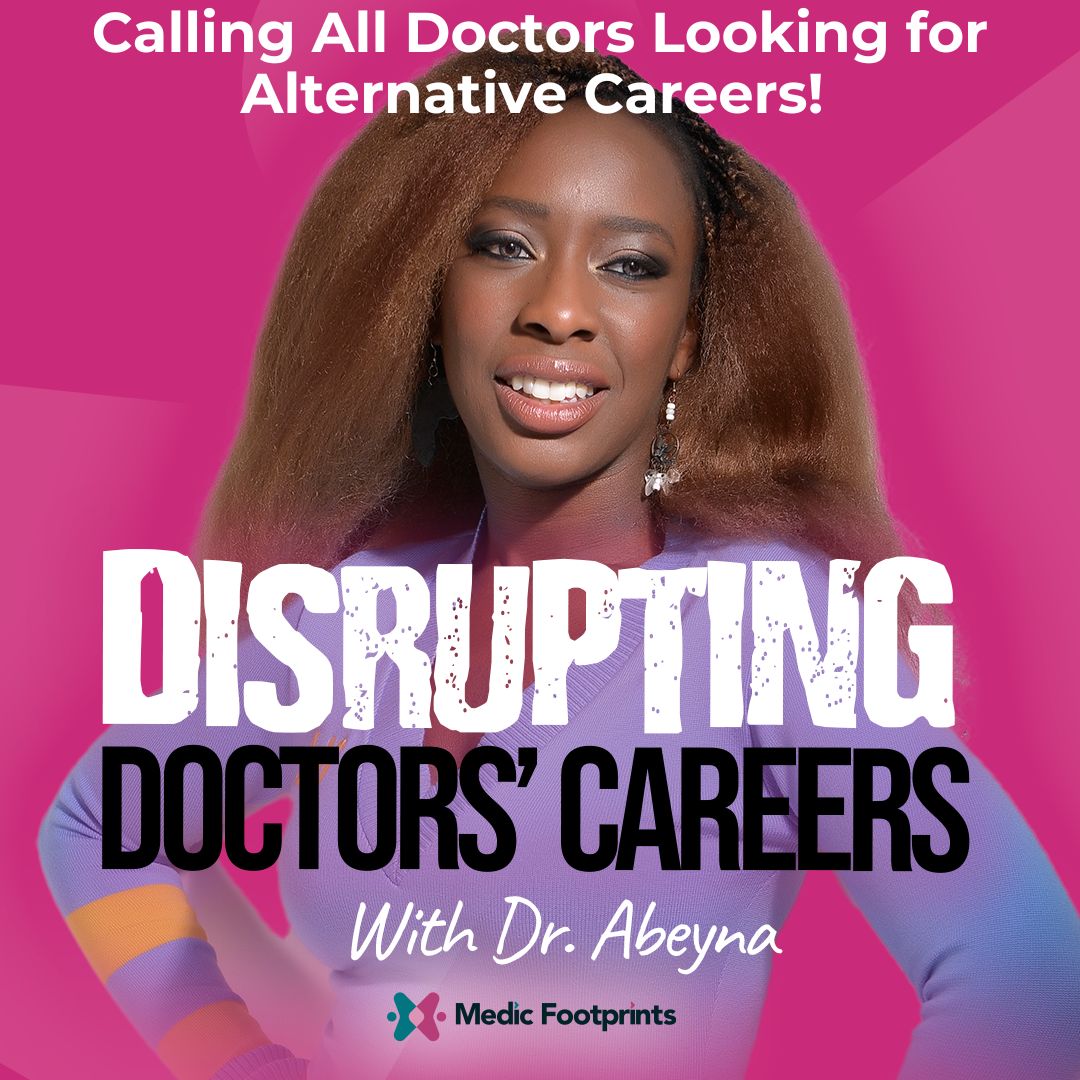 Why Disrupting Doctors Careers?
In this very first episode of the Disrupting Doctors Careers Podcast, Abeyna introduced herself and shared her exciting plans for the podcast as it addresses some of the common issues, challenges and questions faced by doctors globally.
There are many doctors seeking change and this is a great opportunity to hear about the vast array of diverse opportunities available to those who are looking at something new and different, listen in and hear more
In this episode, Abeyna shared:
Medic Footprints is a global platform connecting doctors with the best and diverse career opportunities 
Medic Footprints is about ensuring our world fosters happy and healthy doctors whilst tackling some of the world's most pressing issues 
These are the questions frequently asked by doctors who are seeking a change in their career path
The following two tabs change content below.
Latest posts by MF Admin Team (see all)