How to Build a Global Personal Brand as a Doctor
In this captivating episode, Abeyna and Dr. Khadija explore personal branding, emphasizing niche targeting and experimentation.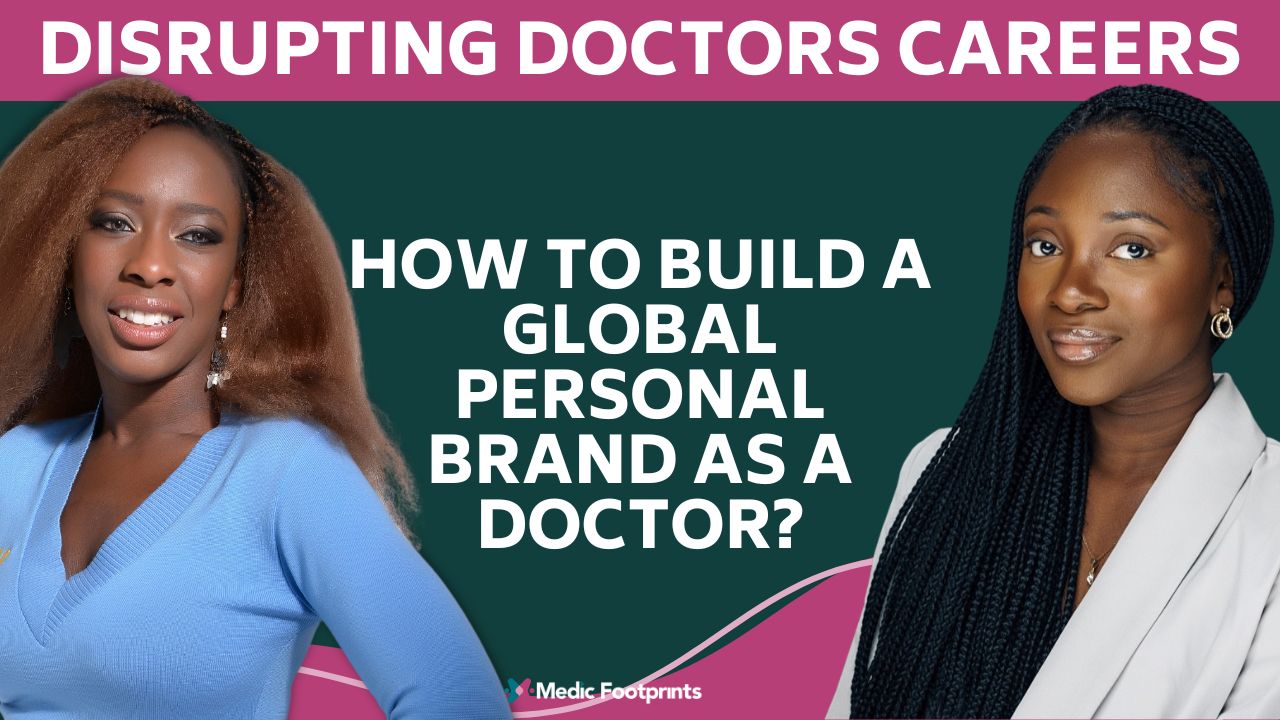 Dr Khadija Owusu, Director at Melanin Medics, joined Abeyna in this episode of Disrupting Doctors Careers podcast.
They speak about:
🎯 How to target specific niches when building your personal brand
🚪 How to get started and experiment with inspiration from Khadija's powerful LinkedIn Strategy learned from her LinkedIn Creator Course
🎤 Why sharing your REAL journey and story matters in getting engagement
🎥 How Khadija got to know Michelle Obama and how this led to an impactful interview
Dr Khadija Owusu is an award-winning Leader, International Speaker and Junior Doctor. She is the Founder of AKAYA, Founding Member & Director of Programmes at Melanin Medics, Equality and Diversity Board Member at Elizabeth Garrett Anderson School, Ambassador at GUBA-Enterprise and Trustee for the charity Raising Futures Kenya.
Khadija is a change agent, a voice for thousands of Black and Ethnic minority aspiring medics, medical students and doctors as she works to tackle issues on equality, diversity, and inclusion. She also has special interests in female empowerment and global health; impacting the lives of thousands of young girls across Ghana, Africa.
She has been a guest of Michelle Obama at the White House; won the Women in STEM Award by HRH Princess Ann. In addition to this, she is a TEDx Speaker, has spoken at various national and international conferences, is selected as a 2021 Diana Award Recipient, Top 5 UK Black Student, 2020 Rising Star in Healthcare, and has been featured on BBC, ITV, Channel 5 News and more.
The following two tabs change content below.
Latest posts by MF Admin Team (see all)