How to Create a Standout Non Medical CV: 4 Fundamental Rules You Don't Want to Miss
This podcast explores the pitfalls of doctors' non-medical CVs, emphasizing the drawbacks of lengthy medical CVs and providing essential strategies for crafting an impressive CV that aligns with non-medical settings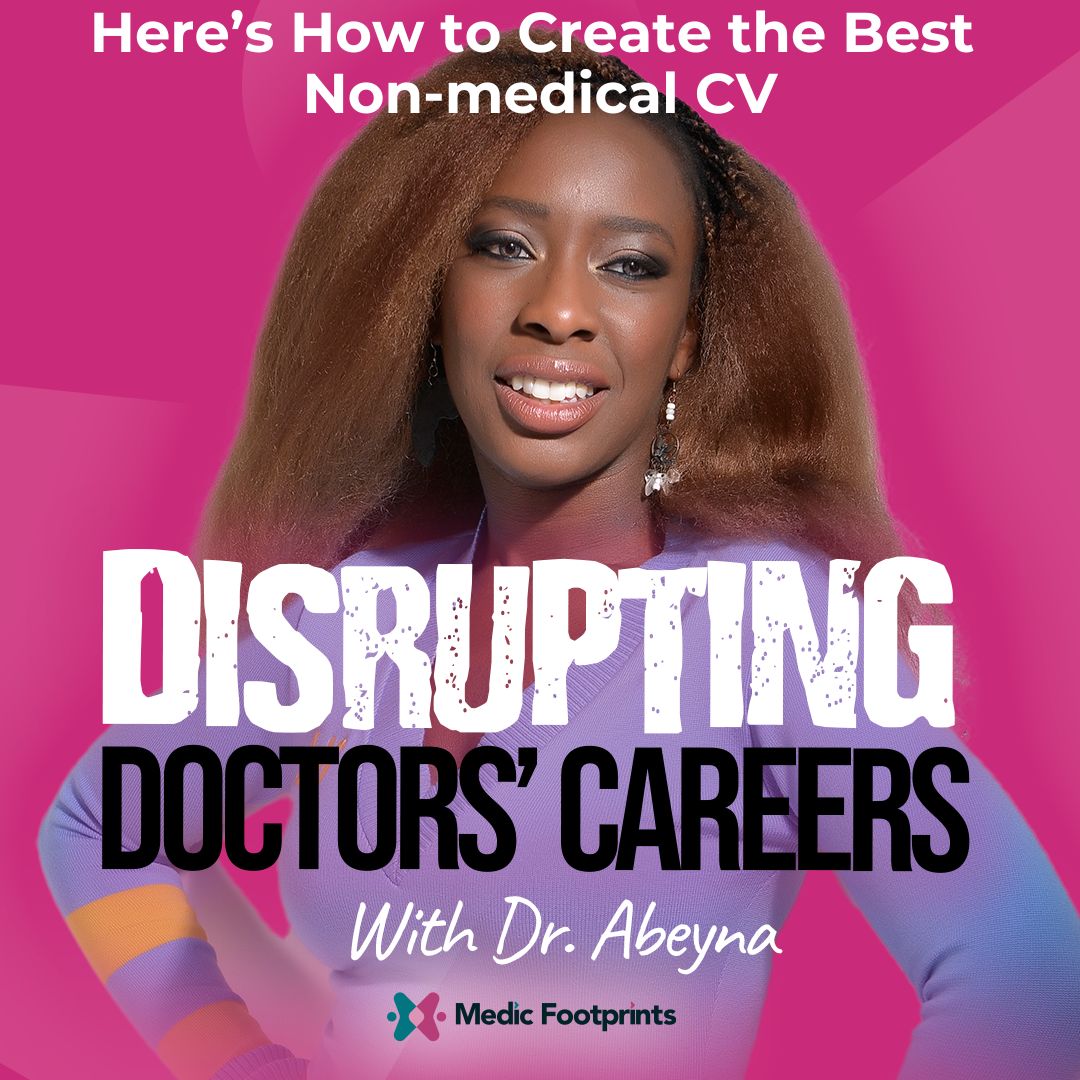 Creating a stand-out CV for non-medical roles, particularly in industry can be challenging but as Abeyna shares in this episode, there are 4 key principles that can help you to focus and support you in crafting a stand-out CV.

Your CV is ultimately your passport, a summary of you inviting employers to find out more, so creating a stand-out CV is key in getting the non-medical role you want.
This episode gives you the opportunity to find out:
Common mistakes doctors make when crafting their non-medical CV
Why your 15-page medical CV with a list of all your hospital jobs, just won't do in the non-medical world
An overview of the key strategies for applying to jobs
The benefits of putting yourself in the shoes of a recruiter when crafting a stand-out non-medical CV
The following two tabs change content below.
Latest posts by MF Admin Team (see all)