3 Critical Things Every Doctor Needs in their LinkedIn Profile
Listen to this Disrupting Doctors Careers podcast with Dr. Mohamed Draz, Senior Clinical Fellow for Neurosurgery. Abeyna and Dr. Mohamed talk about optimizing LinkedIn profile and Content Creation.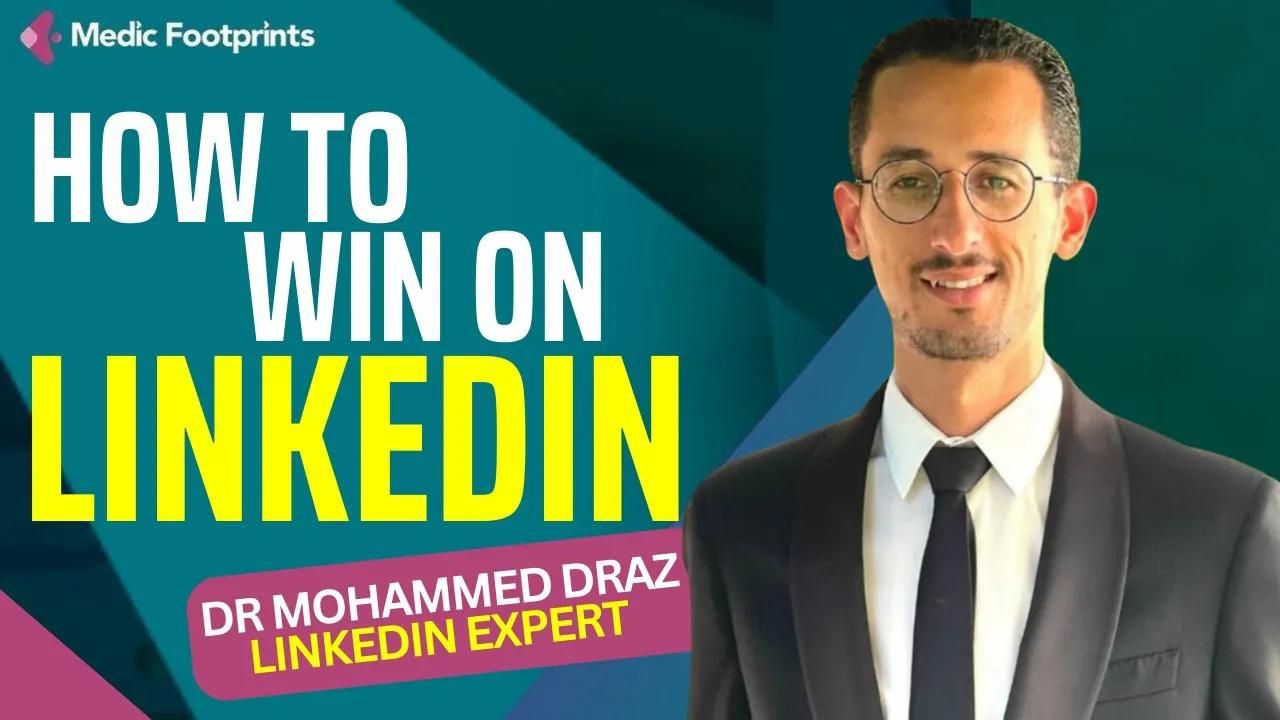 Introduction:
In today's competitive job market, doctors seeking industry positions, particularly in fields like Pharma Consulting and Health Tech, cannot afford to ignore the power of LinkedIn. LinkedIn has become a vital tool for professionals to connect, network, and showcase their skills and expertise. In this blog post, we will explore the insights of Dr. Mohamad Draz, a neurosurgeon and LinkedIn expert, as he shares three critical elements for doctors looking to optimize their LinkedIn profiles.
Authenticity and Thought Leadership:
Dr. Draz emphasizes the importance of showcasing your authentic self on LinkedIn. While doctors may hesitate to call themselves experts or specialists, it is crucial to communicate your experiences, skills, and insights clearly. Avoid excessive jargon and use plain language to ensure your profile is easily understandable to a wider audience. Share your accomplishments, but also focus on relatable experiences that resonate with others. By establishing yourself as a thought leader in your field, you can attract opportunities and engage with like-minded professionals.
Contribution and Consistency:
Passive consumption of content on LinkedIn limits its potential. Dr. Draz encourages doctors to transition from being passive consumers to active contributors. Engage with relevant posts, share your perspectives, and initiate conversations. Regularly contribute by writing articles, newsletters, or posts, and engage with existing content through meaningful comments. Networking on LinkedIn is a long-term game, so consistency is key. Allocate dedicated time for engaging on the platform and build genuine connections over time. Focus on quality relationships rather than chasing follower counts.
Strategic Time Management:
LinkedIn can be time-consuming if not managed effectively. Dr. Draz suggests creating a schedule to plan and create posts in advance. Spend dedicated time each day to engage with relevant posts through commenting and interaction. Curate your connections to align with your interests, so your feed is filled with relevant content. While the algorithm may create a "filter bubble," exposing yourself to diverse perspectives is important. Find a routine that works for you, balancing your LinkedIn activities with other priorities.
Conclusion:
Optimizing your LinkedIn profile as a doctor requires authenticity, thought leadership, contribution, and consistency. By effectively communicating your expertise, engaging with relevant content, and building meaningful connections, you can leverage LinkedIn to unlock new career opportunities. Remember that the value lies in the relationships you form and the impact you make, rather than the number of followers or connections. Choose a path that aligns with your goals and preferences, and use LinkedIn as a powerful tool to share knowledge and make a positive impact in your field.
We have secured a comprehensive LinkedIn guide for doctors as part of your membership!
Written by Linkedin Expert & Neurosurgeon – Dr. Mohamed Draz
The following two tabs change content below.
Latest posts by MF Admin Team (see all)