Is there life beyond the ward? A reflective journey to a career in pharma
Life beyond the ward: A doctors' guide on practical tips for a career transition into pharma and how to successfully land a job in pharma (and it works!)
Is there life Beyond the Ward?…
So, if I'm honest with myself, six years ago I wasn't in good shape.
I was working as an A&E locum having given up my training number to pursue a career elsewhere. The problem was that I had no idea what "elsewhere" to pursue. So I lived week-to-week, catching shifts as they came up, earning a living but not really progressing and certainly not feeling fulfilled.
It took one particularly rough night shift to give me the real kick I needed. As I walked out of a crammed resus to see trolley after trolley of newly-arrived ambulance patients, knowing that we had absolutely nowhere to put them, and knowing that at best the next few hours would be nothing more than a battle for survival (for staff and patients alike), I realised with certainty – right then and there – that I simply couldn't do this for the rest of my working life. It was time for change.
So began a six year journey.
At first, I didn't even know what else a doctor could do.
I was trained, designed and built for clinical practice; what use could I possibly be anywhere else? I had no idea where to start. There was no-one to ask for advice – it was as if even talking about careers outside the NHS was taboo. Nonetheless, day after day, little by little, I forced myself to gradually develop some answers to my questions.
Night after night of research revealed that there were options beyond the ward, and that some of them could mean I'd still be working to promote health, wellbeing and patient safety. After all, I reasoned, the drugs and medical devices all doctors use have to be made somewhere, and wouldn't a doctor's skill and insight be useful to the companies that make them?
As I furthered this line of reasoning I began to explore careers in "Pharma" – more correctly, the Pharmaceutical and Life Science Industry, which encompasses not only companies that make pharmaceuticals but also those that manufacture medical devices, as well as those that help to regulate the industry. I began, little by little, to learn how to match my existing skills to those required for the different Industry roles.
I began to comprehend the differences between clinical medicine and Industry in terms of recruitment tactics, self-presentation, how to get noticed, what to improve upon, and how to demonstrate my potential value. I made many mistakes. But in the end, after I had learned what I needed to, the opportunities finally came.
I eventually landed a position as a Medical Advisor with a multi-national medical device company, and if I'm honest I haven't looked back since.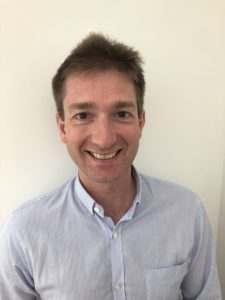 I'm now working in my third medical affairs role which sees me occupying a global position for an exciting, dynamic, and growing company. For me, leaving clinical practice was the correct decision but I only know that for certain now that I'm here.
As I reflect on my journey from clinical practice what strikes me is how ill-informed I felt. Doctors simply aren't aware enough of other options open to them.
Amazing resources such as Medic Footprints are doing much to change that, and in my own small way I'd like to contribute too.
The Beyond the Ward initiative is designed to give doctors real insight into all aspects of careers in Pharma and the life science industry.
I hope I can help others to feel better informed than I did, and hopefully help them avoid having to wait six years before managing to make a change.
---
Paul's book "Beyond the Ward" features the following:
His experiential journey into the mysterious world of pharma
Practical tips on what YOU can do tomorrow to plan for your transition into pharma
How to successfully land a job in pharma (and it works!)
This can be purchased on Amazon.
Also check out the 30 minute webinar, "How to get into a career in Pharma", with Paul Hercock, below:
For more on a career in pharma, check out our Career Guide.
Disclosure:If you purchase any products after clicking through to the relevant sites, please note that Medic Footprints may also receive a portion of the sale at no extra cost to you. This helps us to continue running the site! For more information on this, please check our Disclosure Policy.
The following two tabs change content below.
Latest posts by Medic Footprints (see all)