How to Build a Thriving Career from Failure
Get inspired with Dr. Ally Jaffee's story on perseverance to get into medical school, mental health, and thriving in a career that you love despite failures.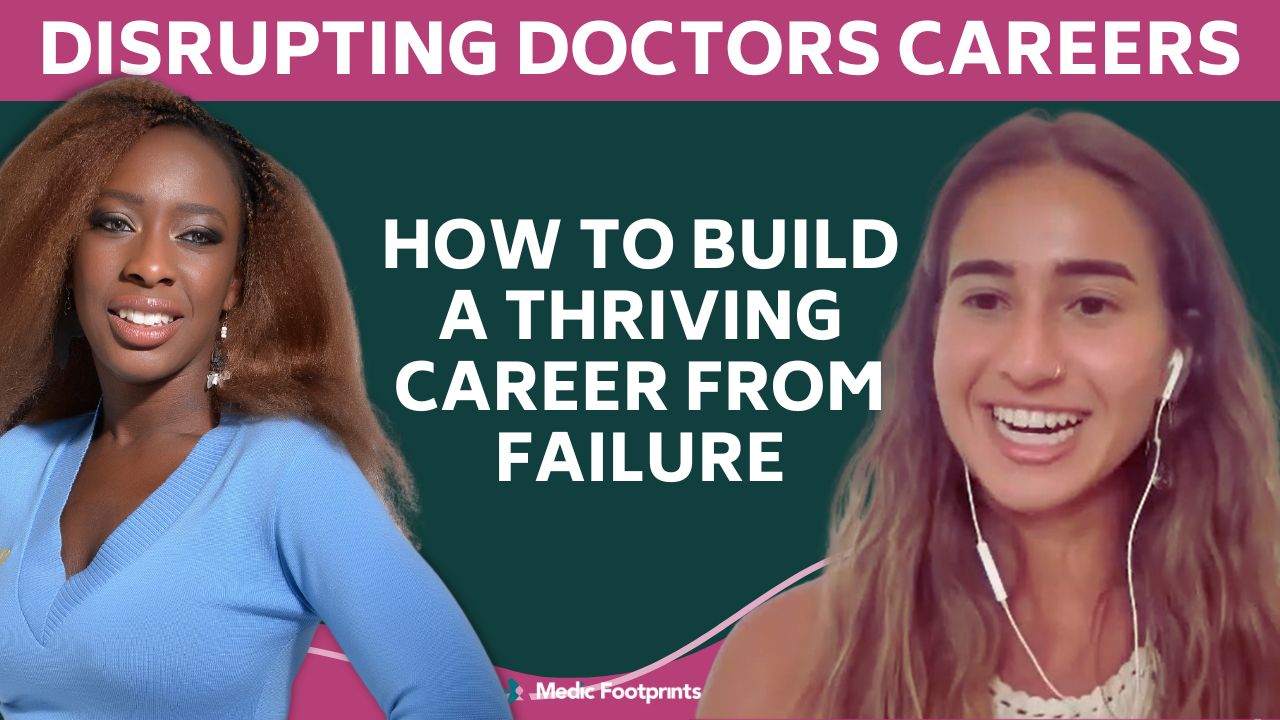 In this episode, Dr. Abeyna Bubbers-Jones sits down with Dr. Ali Jaffee, a doctor, patient, and founder of Nutritank—an innovative nutritional education platform for healthcare professionals. Dr. Jaffee is known for her authenticity and openness on social media, particularly LinkedIn. This episode focuses on the theme of failure, a topic not commonly associated with doctors. The conversation delves into Dr. Jaffee's recent revelation of her own failures and explores the importance of embracing failure as part of the journey, especially for those looking to change careers and overcome barriers.
In this episode, Abeyna and Dr. Ally Jaffee cover:
🥦 How Ally's early passion from nutrition prior to medical school developed and shaped her capacity to push through obstacles faced in clinical medicine
🤸 What she did when she failed to get into medical school and how she used this to build her mindset and eventually personal brand
🗣️ How talking openly about mental health & challenging systemic beliefs helps to shape her authenticity in how she shows up
🤹‍♀️ Normalising failure as part of the process in developing a thriving career
The following two tabs change content below.
Latest posts by MF Admin Team (see all)