How to deal with the new normal during the Covid-19 pandemic
Dr Jacyntha, an anaesthetic trainee from London, reflects as the pandemic starts to escalate and shares on how to deal with the new normal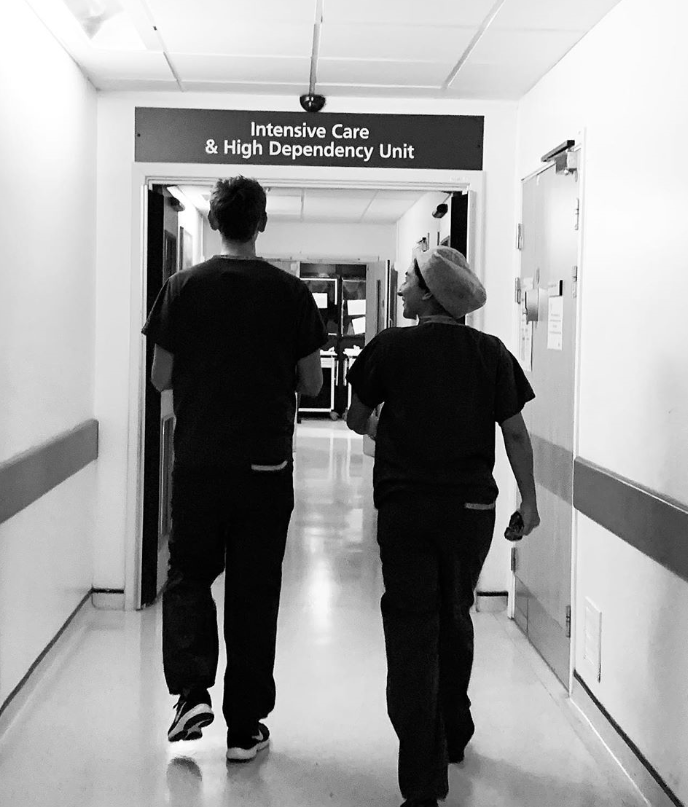 Originally published 29th March – Dr Jacyntha
What a week it's been. And it's only the beginning.
I've never been more scared & proud to come into work. But I'm definitely feeling the pressure.
I'm still learning how to deal with my new normal with my usual coping mechanisms having disappeared (gym, seeing family & squeezing my godchildren).
I've had lots of lovely questions about how I'm coping & how you can help others. Here are some of my techniques & I hope they are useful to you too…
How to deal with the new normal
Ask for help. Ask your family & friends when you need something to ease your day. I'm so lucky my family have been dropping off food parcels at my doorstep. ❤️
Try and get quality sleep in between your shifts. I normally try and squeeze in admin during my nights but I'm definitely putting this on hold and prioritising day sleep. 💤
Eat balanced meals- it's so tempting to reach for those sweets (in my case chocolate)…but have that healthy balanced meal before your shift. 🥙
Remember to take breaks at work – I can't count the number of times I've held off going to the loo because "I'll just review that patient quickly". 🥺
Exercise & sunshine – whether it's a walk outside or a home stretch. I've started doing outside workouts. ☀️ 🏃🏽‍♀️
Music has been my saviour! Listen to music you love to escape from the chaos. I've been having a karaoke dance session in my car on the way to work! 💃🏽
Meditation. @headspace has a great free 5 min mediation or you can just sit in silence. 💆🏽‍♀️
Journaling. 📝 When I get back from work I've been writing as a way to process any traumatic events that day. Hopefully I can look back this time next year and see how far we've come.
Limit your exposure. I watch the news once a day & that's it. 📵
Look out for each other. I'm checking in on my juniors as much as possible. It's scary for all of us. But we really are in this together. 😘🦸🏽‍♀️🦸🏼🦸🏼‍♂️
(P.S the positive is we've survived a week…so we can survive a few more! 💪🏽🤞🏽)
For more reflection on how doctors are coping during this pandemic, check out our Doctor Diaries.
The following two tabs change content below.
Jacyntha Khera
Jacyntha is an Anaesthetic trainee from London. She is currently doing a Fellow post working as an Intensive Care Registrar for the past year. She uses her social media platform to raise awareness on COVID19 as well as Organ donation and grief, after having her own experiences of loss whilst working as a Junior Doctor. For more information follower her Instagram on @doctor.jacyntha.
Latest posts by Jacyntha Khera (see all)