How to Get a Non-Clinical Health Tech Role as a Doctor
Find out Dr. Wadkin's journey as he changed career from clinical teaching fellow to Clinical Manager.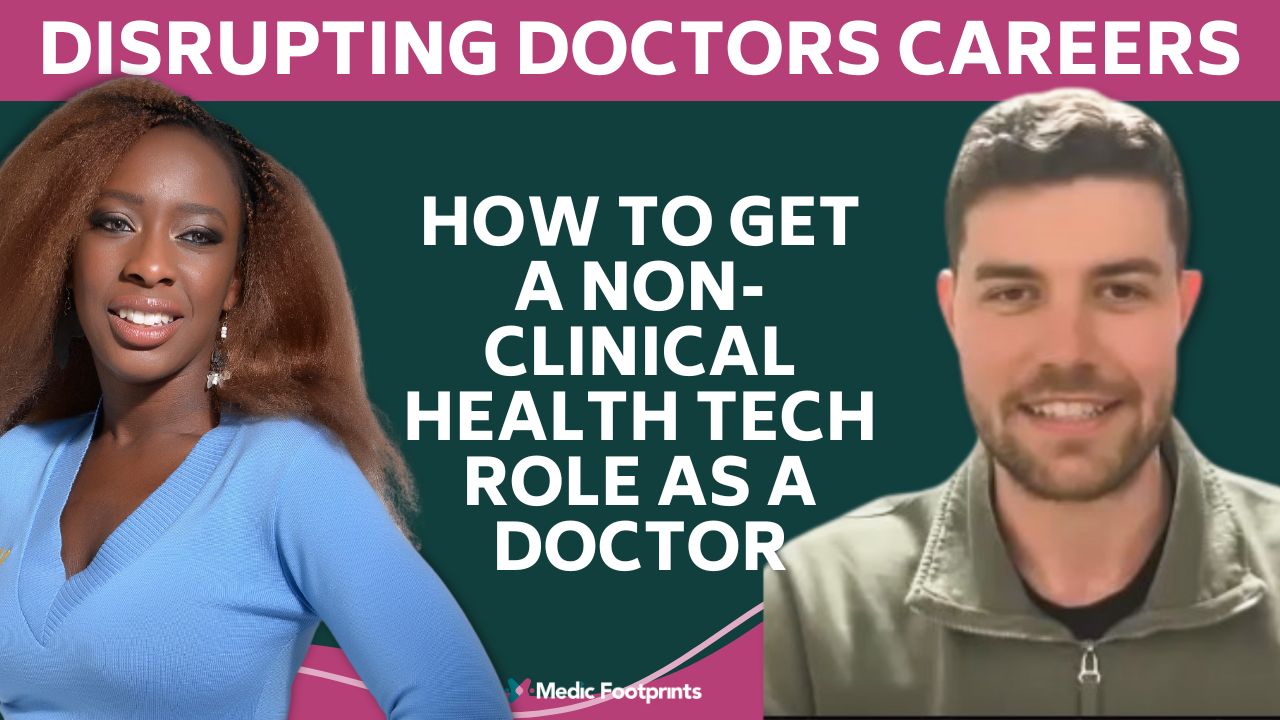 Are you wondering how to leverage your clinical knowledge outside of the medical environment?
Take a listen to this podcast with Dr. James Wadkin.
In this episode Abeyna and James cover:
🛤️ James' journey from clinical teaching fellow post F3 to Clinical Manager at MedShr
🌲 Whether the grass is really greener in seeking an alternative career in health tech
🤸🏿‍♂️ What James did to stand out in his application process and interview for the role
🪂 How he got promoted to a Leadership role within 1 year and what was involved in negotiating his salary package
James is a Clinical Partnerships Director at MedShr, a HealthTech company connecting clinicians globally. Having initially joined MedShr as a Clinical Manager and Advisor, he has expanded his commercial role whilst leveraging his medical knowledge base outside of the clinical environment.
The following two tabs change content below.
Latest posts by MF Admin Team (see all)