From Paediatrics to Microsoft: Dr. Umang Patel's Blueprint to Medical Leadership in Big Tech
Explore the journeys of doctors venturing from their clinic to the world of innovation and technology. Listen to Dr Umang Patel, CCIO at Microsoft and find out transferable skills of Paediatricians and how to join big health tech companies.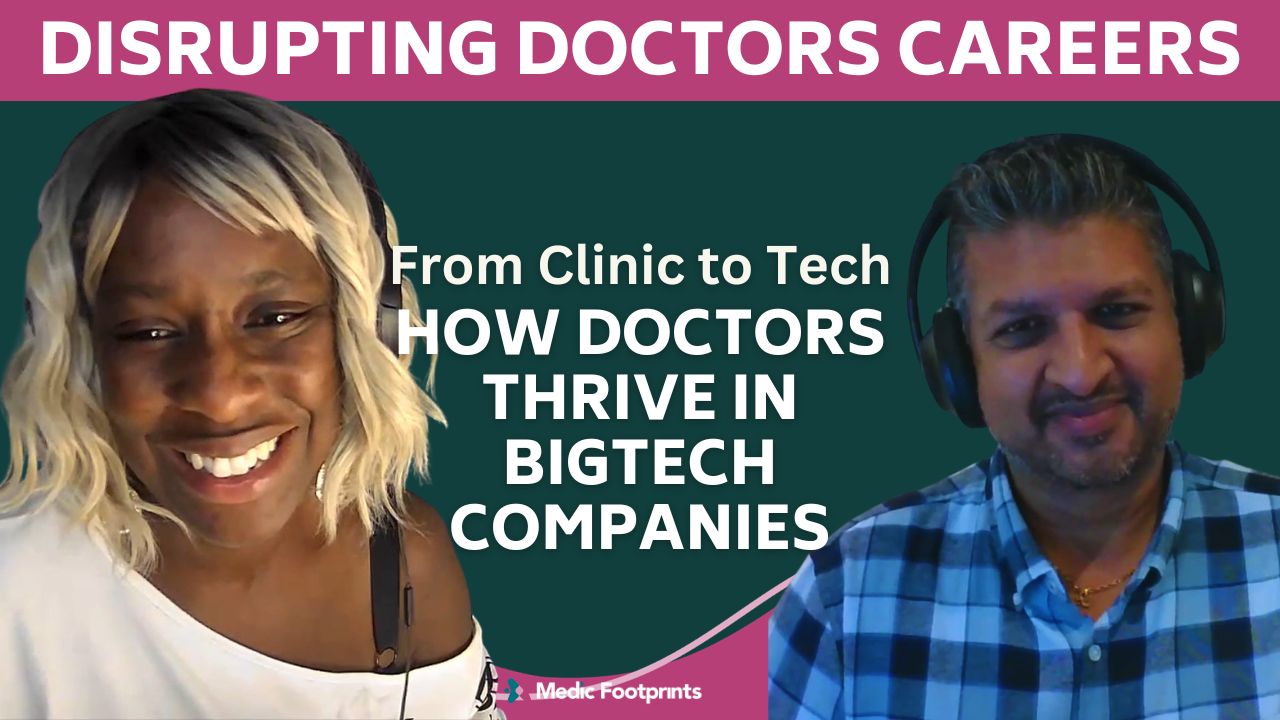 This podcast explores the remarkable journeys of medical professionals who have ventured beyond the clinic and into the world of innovation and technology.
In this episode, we're privileged to have Dr. Umang Patel, Chief Clinical Informatics Officer (CCIO) at Microsoft, sharing his invaluable insights and experiences. Dr. Patel and Abeyna delve into a wide range of topics that are not only fascinating but also essential for doctors aspiring to make their mark in the tech industry.
Here's a sneak peek at what you can expect in this conversation:
➡️ Why Paediatricians have great transferable skills for health tech careers
🪞Umang's reflections on what's happened to Babylon Health and how doctors can plan ahead when joining high risk health tech companies
👯🏾How he manages imposter syndrome
🧠 The mindset required for doctors to position themselves and thrive in big tech

The following two tabs change content below.
Latest posts by MF Admin Team (see all)