How Doctors Can Overcome Career Change and Job Search Challenges – Our Story
Discover how Medic Footprints helps doctors overcome career change and job search challenges, connecting them with diverse opportunities worldwide while prioritizing their well-being and skillset compatibility with companies. Gain valuable insights on doctors' autonomy, burnout, and the importance of comprehensive information before making a move in this enlightening podcast episode.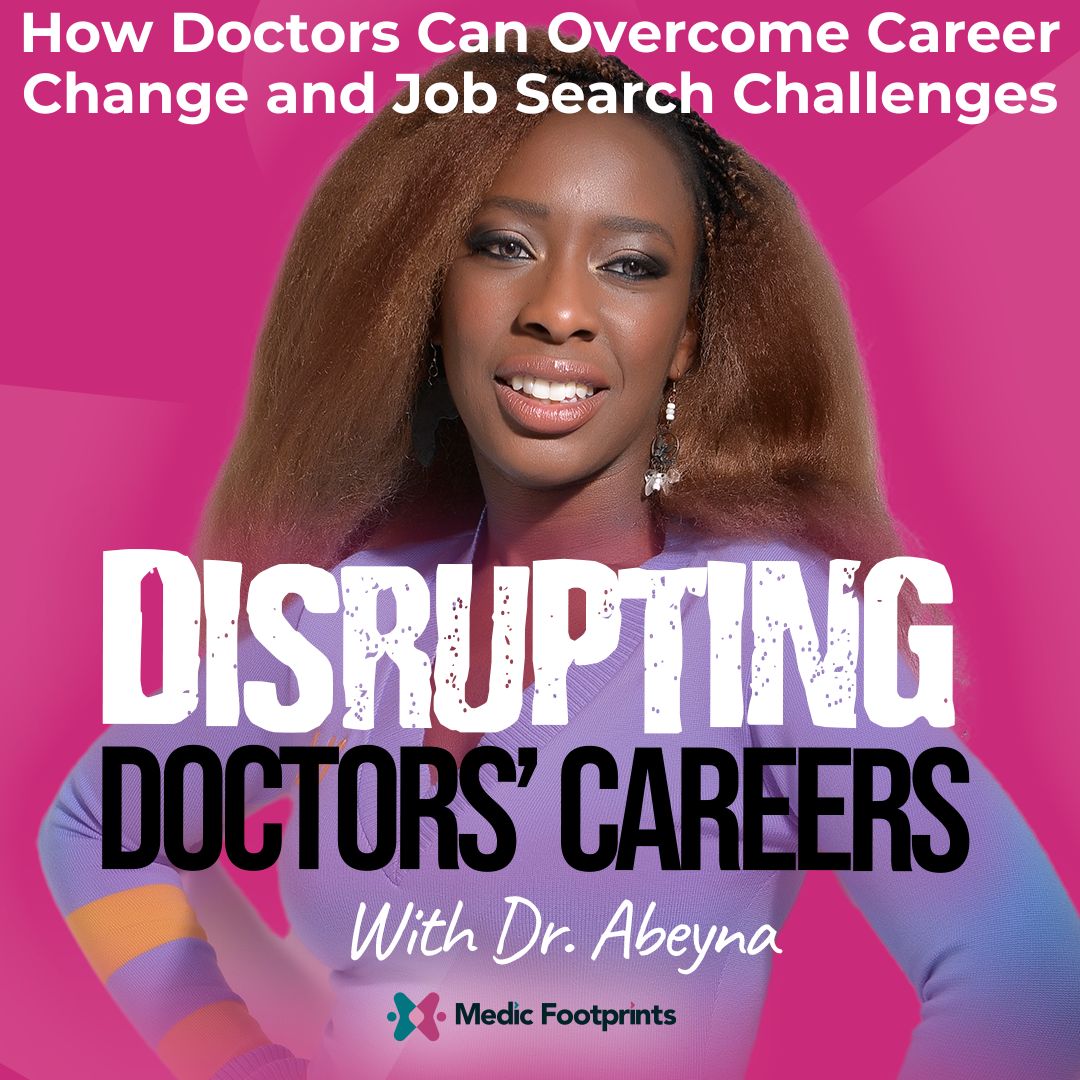 Hear about the careful process of screening that we, at Medic Footprints, undertake to make sure that we are choosing the best companies for doctors to work with as part of our mission to connect 1 million doctors with the best in diverse opportunities across the world.
We are a doctor-driven organisation and only work with companies who understand the value of developing longer-term relationships and supporting wellbeing. We also work with organisations to help them define the type of doctor they want and to understand the extensive skillset that any doctor will bring to a new role. Any transition in the role requires time and information. Listen in to hear more.
In this episode, Abeyna talk about:
🔥 Doctors' burnout is a growing global issue that can no longer be ignored
🔍 Doctors are actively seeking to take autonomy & control of their career
🏃🏾‍♀️ Doctors need time and comprehensive information before they make the move
📝 A key value Medic Footprints offer is helping companies understand doctors and define what type of doctor they need
The following two tabs change content below.
Latest posts by MF Admin Team (see all)