From Foundation Years to a Medico-Legal Services Career in the NHS
Are you interested in the legal and ethical side of medicine, and have no idea what that entails? Well, there are a few ways you can get involved in medical legal ethics and one area that is emerging is the Medico-Legal Services field.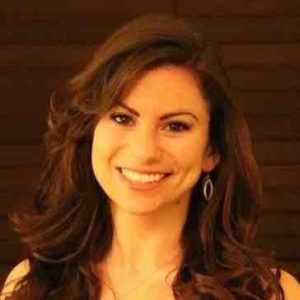 Are you interested in the legal and ethical side of medicine, and have no idea what that entails?
Well, there are a few ways you can get involved in medical legal ethics and one area that is emerging is the Medico-Legal Services field.
Today, we catch up with Dr. Fiona Dogan, an Assistant Medico-Legal services Manager with Brighton and Sussex NHS Trust.
She takes us through what prompted her towards this career pathway, what her day looks like, lessons she has learnt so far.
1) Tell us about what you do?
I am an Assistant Medico-legal Services Manager for an NHS Trust, responsible for handling legal claims against the Trust and managing inquest processes. I am also a GMC-registered doctor (unofficially an FY5 now) and work as a locum SHO, mainly in paediatrics and neonates.
2) What made you consider Medico-Legal Services as an alternative career option?
Foundation Training for me was a bit difficult due to constant movement between locations and specialties. This made it difficult to decide the possible career paths open for me.
While many of my colleagues seemed happy in their work and set on a course of action, I did not have a firm idea at all of the specialty I should commit my working life in.
I was also very aware that if I made the wrong decision, it might be difficult to change speciality once I'd started training. So I started doing locums and began looking for non-clinical jobs to allow me to take a break for a while.
Because I had always been interested in the ethical and legal side of the job, when this job came up I applied immediately.
My interview went well. The focus was on my transferable skills from medicine and my experience working in the NHS.
3) Take us through an average day in your role? What transferable skills from clinical medicine are helpful in this role?
No two days are the same, but normally my day looks like this;
I start with inquest referrals from the Coroner's officer. This includes checking the deceased patient's medical notes, to identify the clinicians best placed to provide statements to answer the questions on the referral form. I fact check the statements and fix any grammatical errors before submitting them to the Coroner.
Knowing how hospitals, referrals and admissions work is invaluable for this!
Next, I switch my attention to correspondence relating to claims against the Trust.
These can be clinical (such as alleged negligent treatment) or non-clinical (such as a slip or trip). This usually requires delicate liaison between the clinicians involved, our defence solicitors and our indemnifiers.
My role is to get the correct information in place from the correct people, in order to help decide whether a claim should be settled or defended. A small number of claims do go to trial, which I would be expected to attend on behalf of the Trust along with our defense solicitors.
Later in the day I may deal with 'advice calls' from staff members in the hospital. They vary widely in their subject matter and complexity — common themes include asking whether a patient can legally be discharged, whether a certain consent process is valid, and whether someone can receive treatment in their best interests — but it can be pretty much anything.
In rare and extremely urgent situations, I could be asked to go to the Court of Protection in London the same day to put forward the Trust's position on a case (such as whether an emergency C-section could be performed in difficult circumstances).
Towards the end of the day I may deal with a statement author who has been called to appear as a 'witness' in court. So I'll arrange to meet them in person to discuss the inquest process and help prepare them for giving evidence. When the inquest date arrives I also accompany them to Coroner's court to act as their Trust representative.
4) What have you learned from this role which could help inform your clinical practice if you decided to continue clinical medicine in the future?
I have learnt an incredible amount from this role.
I am now more competent at providing claim comments or inquest statements if the need ever arises!
Timely, precise, legible documentation is worth its weight in gold — always write whether the time is AM or PM, include the year with the date at least once per page, and state the responsible consultant for the patient even if they are not present.
Submit Datixes or incident reports when things go wrong — this escalates the problem to a systemic level via Patient Safety channels, takes the onus off you as an individual, and is looked upon favourably if Serious Incident investigations or inquests take place later on.
If you ever aren't sure what to do with an unwell patient — ASK: it's always worth disturbing someone, even if it doesn't feel like it at the time.
5) What advice would you give to doctors considering exploring a role in medico-legal services in the private or public sector?
For those who are at a more senior level in their career there are opportunities within defence unions like MPS or MDU. It helps to have done something legal or ethical which shows your interest in the field (such as a distance learning Masters or Diploma) before you apply.
For anyone at junior SpR/SHO/FY1 level who is considering a break of any kind, continue with odd bank/locum shifts if you can in a few regular places or with an agency.
Also make sure you fill in an ePortfolio ticket or 2 every shift to ensure you can have appraisals and revalidate if you decide to go back into training in the future.
Finally, for those worried about the effect on your clinical CV and future specialty applications when you take time out, I am here to assure you. My experience so far has added such a useful skill set.
I believe that I am just as employable as my SHO counterparts, and that this different and interesting option actually makes me stand out from the masses.
Want to find out more about how to develop your medico-legal career?
Check out our LIVE webinar featuring 3 doctors working in this field.
The following two tabs change content below.
Latest posts by Medic Footprints (see all)