Alternative Careers for Doctors
We at Medic Footprints are all about helping you to see non traditional career paths.
What happens to the doctors that leave medicine? What happens to the doctors that try lots of other exciting things?
We answer those questions!
Working in the NHS, you may not have a chance to meet them. That's why all of our talks are experiential, so you can hear and see for yourself what other doctors are doing. If they're doing it, then you can do it too.
Our events provide you with invaluable networking opportunities, whether you're just curious what's out there or whether you're looking to move into a new job.

Do I have to leave the NHS?
The answer is no.
Alternative careers for doctors means many different things.
Doctors, unlike many other professional groups, will often feel the draw back to clinical practice. At the end of the day, you're making a real difference.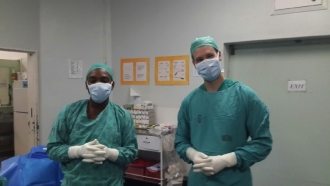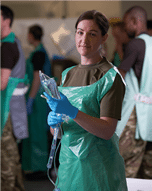 Don't forget:
There are other exciting career opportunities within the NHS that you may not know about – have a look at those.
Many doctors have portfolio careers – they will continue to have a clinical practice but will also do other things on the side. Such as setting up their own business; setting up a charity; writing. All of these are real life examples!
Even if you leave, you can go back again (and many doctors that we know do!) In this case, you are choosing to be there because you want to, not because you feel that you have to.
The grass is not always greener! Trying something else may mean that you appreciate that you loved practicing medicine after all.
You may well be working a LONG time – the days of guaranteed pensions are over. Do what you love, and try lots of things if you don't know what you love, so that you can find it.
How do Medic Footprints help?
We are passionate about alternative careers for doctors and helping you to achieve career satisfaction!
We organise regular monthly networking events, with an experiential speaker. Many doctors find the connections they make here invaluable. Check out our Past Events.
We organise an annual Alternative Careers and Wellbeing Conference. With exhibitors looking to recruit you and companies offering courses that may aid you in transition. We have lectures, seminars and workshops going on simultaneously, so that you can pick and choose what you're most interested in! Make sure you have your ticket!
We have a Career Opportunities Board, with a selection of interesting opportunities for you to apply for.
Individual non medical CV and interview advice and coaching.
An online networking community for doctors. Coming in 2017!

How do I take the first steps?
Talk to as many people as possible and find out what they're doing. This may be your first foot in the door.
Do your homework – don't just think does this career sound good on paper, think would it suit me?
Once you've decided what you want to do, whip your CV into shape.
Start looking and applying for jobs.
We want to hear from you! Contact us with questions or comments and ideas of what you'd like to see.