5 trends to expect in alternative careers for doctors in the 20s
Our founder Dr Abeyna Bubbers-Jones reflects on the past decade of doctors' careers, and shares what we should expect to see in the next 10 years in alternative careers for doctors.
At the beginning of the '10s, I was just about to finish my core surgical training in a pit of despair with a view to step off the treadmill and start a new journey in another country – South Africa.
It turned out to be one of the best experiences of my life, professionally and personally, and luckily I had the foresight to document my journey prospectively in a rather rudimentary blog.
Although it was daunting even taking the 'risk' of going out there without knowing anyone, and literally the opposite side of the world from family and friends.
This journey was actually the start of how Medic Footprints was formed, my own career transitioning, and a blossoming of a highly influential movement which I believe is pivotal in addressing the healthcare workforce issue now and in the future.
---
Are you in TDLR mode (Too Long Didn't Read)?
5 Trends I list are:
Increase in part time / flexible working
More doctors with portfolio careers
More choice to diversify at an earlier stage in a career
More doctors practising lifestyle and functional medicine
Doctorpreneurs outnumbering Doctoracademics
and a Bonus you'll simply have to read!
---
So looking back at the last decade, how have doctors' careers fundamentally changed?
I think this has been primarily driven by the demands of the workforce, alongside greater recognition of the occupational challenges / hazards associated with being a doctor.
The WHO formal recognition of burnout, emigration, early retirement and an increasing dropout rate from the medical profession have merely been the symptoms of the challenges of working in healthcare (particularly in the public system) and the notoriously rigid training programmes where there were a surplus of doctors and high levels of competition.
Now the tables have turned, and workforce and generational demands have led to empty training posts (approx 50% of F2s going into training compared to >90% in previous years), a crisis amongst GP recruitment and retention, and several high profile protests from the doctors; particularly those in the junior ranks.
Alternative careers, previously seen as a relatively taboo topic amongst doctors, is now openly talked about and pursued; either full time or as part of a portfolio career. The vast opportunities that growing sectors like health tech has introduced for clinicians, has finally opened the playing field for the recruitment, engagement and development of doctors on a much broader and meaningful level.
I'm speaking mainly from the perspective of a UK doctor, however I realise that many many countries mirror a similar picture, hence the many requests and thousands of members we have from across the world.
So here we are at what I think is really a pivotal point for a fundamental change in doctors' careers, which for the first time is spearheaded by what doctors want.
The overarching plan for Medic Footprints is to take the 'alternative' out of 'alternative careers' for doctors and inspire our profession to reconnect with themselves as individuals, rather than just a number or 'just a doctor'. Really draw out those talents and ensure they're best utilised wherever it's mostly effective for providing a high class sustainable service, and the sustainability of the individual themselves.
We want to encourage the mindset shift to equip all medical professionals to be able to do this, which in turn will help tackle some of healthcare and society's biggest issues.
We also don't want doctors to feel trapped and unsupported – with a focus on preventative mental support and care, compared to the consequences we're seeing in dedicated mental health services for doctors which are largely oversubscribed with anxious, depressed, stressed and overwhelmed doctors.
Enough about the doom and gloom though.. what do we expect to see for alternative careers for doctors in the 20s?
An increase in part time and flexible working
With an increasing number of doctors reducing their hours (especially in GP), I suspect this number will continue to increase; particularly in the older age groups. Accompanied by legislative changes in rights for flexible working, the recruitment crisis will again support the candidates' market to ensure an ongoing retention of doctors – particularly those who are considering early retirement. The demands will also be seen amongst the younger demographics, as lifestyle will continue to be placed at a higher priority than career as observed with a new generational shift.
A high proportion of clinical work can be associated with chronic stress and burnout, hence more doctors are seeking ways to balance this with non-clinical responsibilities; usually outside their day to day work. This could be medical or completely non-medical, however welcomes a better balance and variety in the week.
More doctors actively practising lifestyle and functional medicine
We all know prevention is key to healthcare management, but it has taken some time to actually prescribe a change in lifestyle habits as a treatment in itself. Particularly in the last few years, we've seen a surging interest amongst doctors in the above as either their main practice or complementary to their day to day. I believe this is more than just a fad, and is a natural response to the growth trends of the health and wellbeing industry as a whole with a focus of 'back to basics' with organics, regular physical activity and anti conventional pharma.
Doctorpreneurs outnumbering Doctoracademics
Have you ever wondered why most medical training programmes (undergrad and postgrad) usually include some long mandatory element of research?
Great for those interested in research.
Not so great for everyone else.
There was a time when I thought I was only really a valuable doctor if I had at least 5-10 publications to my name (in high impact journals) by the time I was 2 years postgrad, as this what was assessed to apply for specialty training.
Have you ever wondered why most medical training programmes (undergrad and postgrad) usually include some long mandatory element of research?
Well, time and experience told me, this definitely doesn't have to the be the case, and for some reason there seemed to be a lack of emphasis on developing doctors as leaders, healthcare managers, inventors, entrepreneurs and such; which is extremely important at the early stages if we truly want to feed the ecosystem needed for a great healthcare system.
Well, as mentioned previously, thanks to health tech and societies and programmes promoting Leadership, Entrepreneurialism and being creative with a view to improve healthcare, the number of doctors stepping out and making waves beyond academia is increasing.
Whether doctorpreneurs will ever outnumber doctoracademics – time will tell!
More choice to diversify at an early stage in training
With all that said above, I believe that in order to retain medics to ensure that a level of clinical service is sustained, there will be more choice and flexibility in careers for medics as a whole.
Pathways beyond recognised medical specialties to common clinical and non-clinical professions (e.g. management consultancy, medical writing and journalism, rural medicine, health tech, leadership) will become more streamlined and culturally acceptable with more opportunities to develop a well rounded, self-driven career profile.
I also predict that many of the conventional clinical tasks and responsibilities currently appointed to doctors, will be downgraded to other allied healthcare professionals and emerging AI technologies; in some ways potentially placing a question on what the true function of a doctor will be in future years.
BONUS TREND
Not working in the public sector (e.g. NHS) will no longer be seen as a 'bad' thing
One thing I've noticed that hasn't changed (much) in the last decade are the attitudes many doctors and other associated institutions seem to have towards the negative connotations of not having public sector healthcare (in the UK's case, NHS) as your primary employer.
No matter your views associated with whether you're an NHS purist, you work in the private sector, have a hybrid career, left medicine altogether, or you're a hardcore Tory; all will still agree on the fact that the NHS is creaking at the seams and is largely reliant on outsourcing many services to private providers.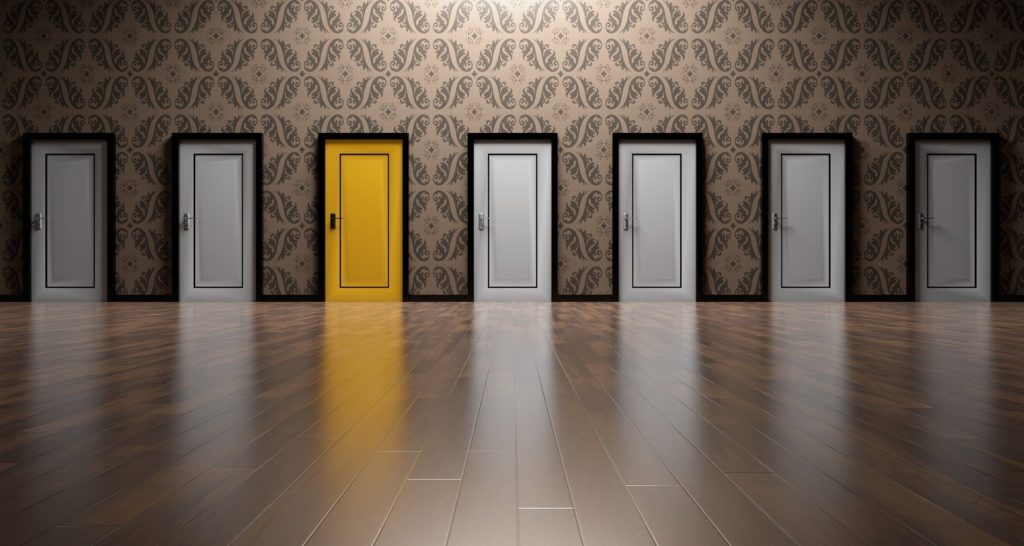 Medic Footprints has been commonly criticised for 'taking doctors away from the NHS', whereas we actually don't have a stance on preferring private over public or any other sector. We believe in career choice and providing a wealth of informed options for doctors to choose from for them to decide what's best for them.
We will happily promote opportunities regardless of employer or sector – as long as it's vetted or recommended by doctors.
Doctors have always felt a lot of institutionally driven guilt associated with considering other options, which in my opinion has not benefited the employer they can't bear to formally leave. The employer ends up dealing with increased sickness absences, change in performance, staff shortages and more – symptoms of an unhappy and/or unwell workforce which inevitably impacts negatively on patient care.
Instead of forcing doctors to stay in an environment they grow to resent, either change the environment or support them in finding a place where they will flourish and stay. People find it much harder to leave places they love to work, than the ones they hate. Happy doctors = great patient care. They maths are simple.
So, my thoughts in the future – with the likelihood of increased privatisation of healthcare services, including health tech which is predominantly a privately funded sector where most healthcare innovation happens (despite the ongoing courageous efforts of Tony Young and the NHS Clinical Entrepreneur Scheme), I predict that more doctors will be employed in the private sector in some capacity in the coming decade.
Therefore there will be less mystique in the differences between the two, paving the way for more opportunities and sharing of knowledge and skills between both sectors. Doctors working in both simultaneously will likely benefit the most.
My advice to those who've reached this point in the article, is to consider some of my ideas shared and consider how you're going to equip yourself with the right tools which will not only future proof your career regardless on what you choose to do, but your health and lifestyle.
Healthcare is changing along with careers as a whole.
One career is no longer for life – so reflect on what you're really passionate or curious about right now, make your own rules for your life and career .. and get crackin'!
—
Did this article get you thinking?
Why not check out our first FREE webinar of the decade featuring our Founder Dr. Abeyna Bubbers-Jones, on the real differences between Working in the Public and Private Sector for Doctors?
The following two tabs change content below.
Abeyna Bubbers-Jones
Abeyna is the Founder & Director of Medic Footprints and a Consultant Physician in Occupational Health
Latest posts by Abeyna Bubbers-Jones (see all)