The fundamentals for a Career in Health Tech for Doctors
Are you a doctor looking to get into health tech? Medic Footprints present to you the Guide to a Career in Health Tech for doctors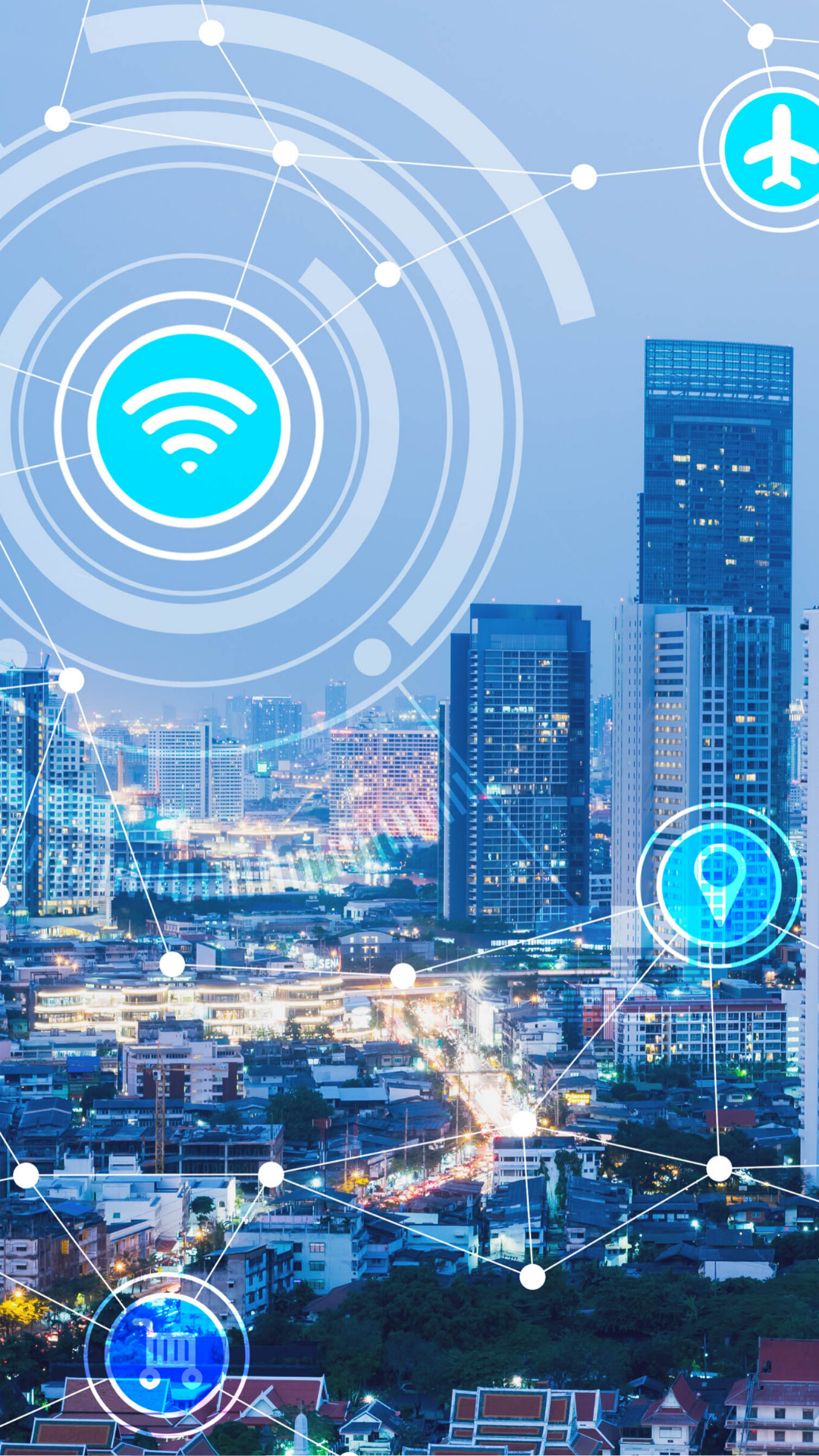 We all rely on technology to manage our day-to-day lives, and healthcare is no exception!
Explore our guide to a career in health tech for doctors who are interested in getting involved as part of a career change, career enhancement, or portfolio career.
If you're a company looking to hire a doctor for a health tech role… we have THOUSANDS!
A Guide to a Career in Health Tech for Doctors
What is Health Tech?
Health Tech is using technology in healthcare, it's as simple as that!
It is a broad field which has developed over time from being a term applied to things like electronic GP records systems, medical appliances and computer software in radiology. Now, health tech encompasses all the apps available today for accessing a GP via video call, helping you to become more mindful, allowing clinicians fast and mobile access to clinical information on the go, machine learning algorithms for classifying medical images, to mention just a few.

You have definitely used health tech platforms and solutions yourself in one way or another if you have worked in the NHS or in private healthcare: electronic health records, radiology databases, ECG machines, limb prosthetics…welcome to the era where 1 in 5 doctors are likely to be involved in developing an app designed to improve clinical governance or transform patient care!
Why should I work as a doctor in Health Tech?

Because you already know a lot about the health bit, and probably quite a lot about the tech bit too! Doctors are well aware of what makes a good user experience as far as technology in healthcare is concerned, and managing health concerns is their bread and butter. As a doctor you will have been able to see how technological innovations, or lack of them, have impacted on patient care and experience of healthcare.

Do I have to be a tech whizz?
This career option would suit someone who already has a passion for technology. You don't have to be a tech whizz to apply your skills to health tech because the field is so broad.
For example, you might be great at getting people together to work on new projects, or you might be an entrepreneur in your approach to your work, both of which could enable you to find the right people to help you work on your idea, or to join a team which is established and in need of clinical input.

Do I have to give up my day job now?
As with most alternative career pathways, you don't have to make an all or nothing choice – you don't have to give up clinical medicine altogether if you don't want to, and you don't have to work solely in health tech if you have other projects or other areas of your life you want to focus on too. Many doctors are making a choice to build a portfolio career, meaning that they can pick and choose how much of their time to dedicate to each aspect of their work.

Health tech is great for getting involved with during part of your week if this suits you. But you might decide you want to go all in and focus entirely on health tech.

So, how do I get in on the act?
Read on!

What do I need to get into a Career in Health Tech for Doctors?

You need some level of interest in technology and how it can enhance healthcare but, as mentioned above, you don't have to be a tech whizz to get involved. Many health tech startups are in need of clinical input, and many will have steering groups which you can put yourself forward for as a starting point. Or, you might want to develop your own ideas.

You need perseverance; it takes time to make a big career move, so don't be discouraged! You will probably need to try lots of different avenues and learn from ideas that didn't work out, but keep going and keep an eye out for problems which health tech night be able to solve.

Don't panic! Any big career move is difficult, but you're not alone, and you're not supposed to get it right the first time.

Looking for some inspiration? Now look at a snippet of Dr. Kit Latham's approach to getting into a career in health tech for doctors: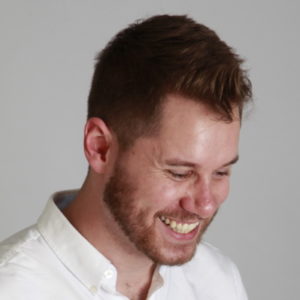 …I enjoyed A+E a lot but there were other things I wanted to learn and do, so for me it didn't make sense to go in to A+E training at the time. I took some time out and did a part time Masters at UCL in Technology Entrepreneurship, whilst still being a locum…
During the doctors disputes, it came about that doctors were going to have to fill in a form every time they were finishing late; an Exception report…So we made a free Exception Reporting app that allows doctors to make the report in about 17 seconds…Unfortunately we weren't able to gain much traction for that…So, we decided to go into an area that we knew we could be competitive in. We wanted to make it our mission to take all of the things that doctors have to do to be employed that are annoying and boring, and make those much easier for them…"

Click here to read the full article.

Maybe I do have some transferable skills after all..?
Don't underestimate all your transferable skills as a doctor; you have a proven track record for:
academic achievement
commitment to continuous learning
ability to manage complex and challenging problems
passion for improving healthcare
ability to work with people from varying professional backgrounds
high ethical standards and integrity
to name but a few.

These are all very helpful in health tech because it is such a fast developing field that requires innovative thinking around complex problems centred around healthcare, and an ability to relate to people who may have a different set of skills to you.

Looking for more inspiration?!
NHS veteran and healthcare innovator Richard Cooke is revolutionising hand hygiene compliance across the healthcare system with his tech startup Hy-genie:
Being able to utilise technology to provide accurate measurement data, and reinforce positive hand sanitisation behaviour, via Hy-genie, is a great example of digital progression in healthcare. "The NHS has a lot to learn from Nova's approach to digital health innovation", says Richard. "I particularly liked the focus my tech startup team had on putting clinical staff who actually use a hand hygiene system at the heart of our work….
Check out the full article here.

How can I boost my chances of establishing a career in Health Tech for doctors?

Follow the 5 golden rules:
Get on social media platforms such as LinkedIn and connect with health tech groups and companies so that you can connect and stay up to date with developments in the field. Make sure you are visible to recruiters on these platforms, and also check out the Messly app for an example of a platform designed to help doctors with their next career move by linking them directly with recruiters.
Get involved in health tech in your work. For example, if you're practicing clinically as a doctor you could start a quality improvement project based on some kind of health tech in your job. You will already be a user of health tech!
Do your research and think about the areas which interest you most and which you would want to dedicate a portion, or all, of your working life to – what motivates and excites you in this field?
Upskill yourself. If you want to be involved more in the actual tech side, improve your skills in areas like web and mobile technologies, computer programming, cloud computing and machine learning. There are loads of courses available both online and in person, many of which are free or inexpensive. Here are some suggestions:

For more information on machine learning for medics, including courses, check out the Medical Machine Learning Academy.
To find out more about cloud computing, try out some free online tutorials. There are plenty out there – find one that you like!
Medic Footprints members have access to loads of health tech webinars, which give you an overview of app development and health tech basics!
Build a supportive network. Make links with groups of people who share your interests and are passionate about health tech. For entrepreneurial doctors, take time to work out how to start your business – you might want to get a mentor or coach to support you in this, and you could engage with one of the many short courses in business that are available online or in person.
What does the recruitment process into Health Tech involve?

As with all recruitment processes, the more you can showcase your skills and passion for health tech to recruiters, companies or potential business partners, and the more you get connected with others in an industry, the more likely you are to land your dream health tech job or make the connections that bring your own ideas to life.

Make sure that your LinkedIn profile showcases everything health tech related that you have done, and that you are doing. Join Medic Footprints to access this webinar with lots of tips on how to make your CV and LinkedIn profile stand out.

Think about which kind of environment you want to work in; there are big companies who specialise in health tech (for example Babylon) and there are healthcare companies who have a technology arm. There are many smaller health tech startups; you might even want to start your own based on an idea you have for an app, for example. Doctors make great entrepreneurs after all!

So, if I do decide on starting my own health tech venture, what do I need to keep in mind?

If you do plan on taking the plunge and starting your own business, keep in mind that you can't do it all. You will need input from people who have different skill sets to you, for example a software engineer, marketing professional or web designer. Attend health tech meet-ups and conferences where you could link up with these other professionals and, again, an online presence helps!

Think about funding for your venture – you might want to sign up for a digital health mentorship and investment programme which includes potential access to funding, for example with Nova.

Useful resources

One Health Tech Community – A community about diversity, inclusivity, openness, and kindess for under-represented groups in healthtech, healthIT, digital health, biotech and medtech
Ada's List – a group for women committed to changing the tech industry
Doctors in Tech – a London based meetup group for doctors in tech.
Health Tech Map – A collective of everything you need to know around the health and tech world!
Remember that a pathway into health tech and digital health can be as individual as you are. Identify and leverage your skills and individuality, concentrate on projects you are passionate about, and connect, connect, connect!

Looking to hire a doctor for a health tech role… we have THOUSANDS!
---
The following two tabs change content below.
Laura Allison
Dr. Laura Allison is a consultant medical psychotherapist and freelance content writer specialising in doctors' wellbeing and careers. Disclaimer: the content and views expressed in this blog article were created by the author from a general standpoint, and do not constitute any kind of clinical medical advice.
Latest posts by Laura Allison (see all)