For those of you living in London (and indeed even outside London, you would have heard about it), yesterday and today were somewhat chaotic on the transport network. All tubes shut, gridlocked traffic and packed buses, meant people fought their way to work or took the healthy option and walked, ran or cycled. The reason? TFL staff striking over the proposed all night tube running on Friday and Saturday nights.
What has this got to do with doctors? Well, there was a very interesting article in the Telegraph comparing hospital workers to Tube drivers. The main points raised in the article are summarised below: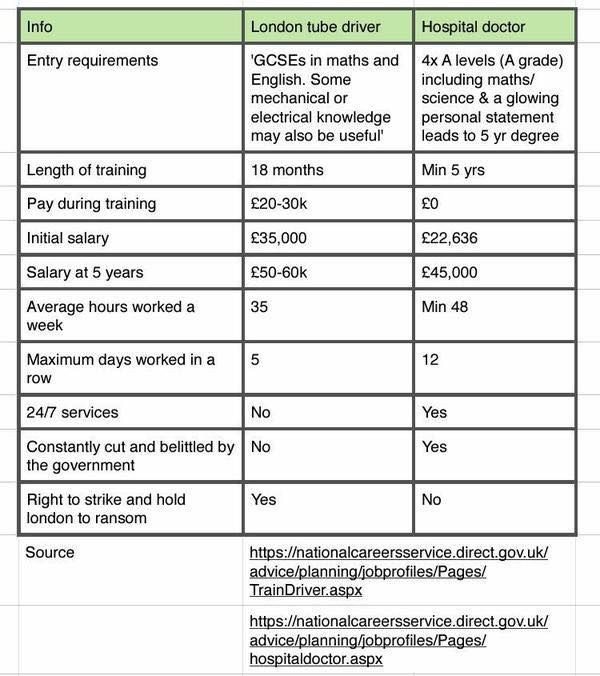 As you can see, to all intents and purposes, it looks like doctors get a raw deal. It's hard to sustain your passion for something if the hours and pay are grinding you down. Everyone needs to be properly remunerated and appreciated for what they do.
Imagine if all doctors decided they were upset with their package and decided to strike for what is in effect 36 hours (let's face it). That would never happen. Why? At the end of the day, most doctors care about what they do and value the contribution they make.
However, like a lot of people of our generation, they want to know what other options are out there….. Given this article, no-one would blame them. Maybe, if there are enough doctors exiting the NHS, they would finally be forced to sit up, take notice and make a change.
It will be interesting to see what the future holds. Watch this space…