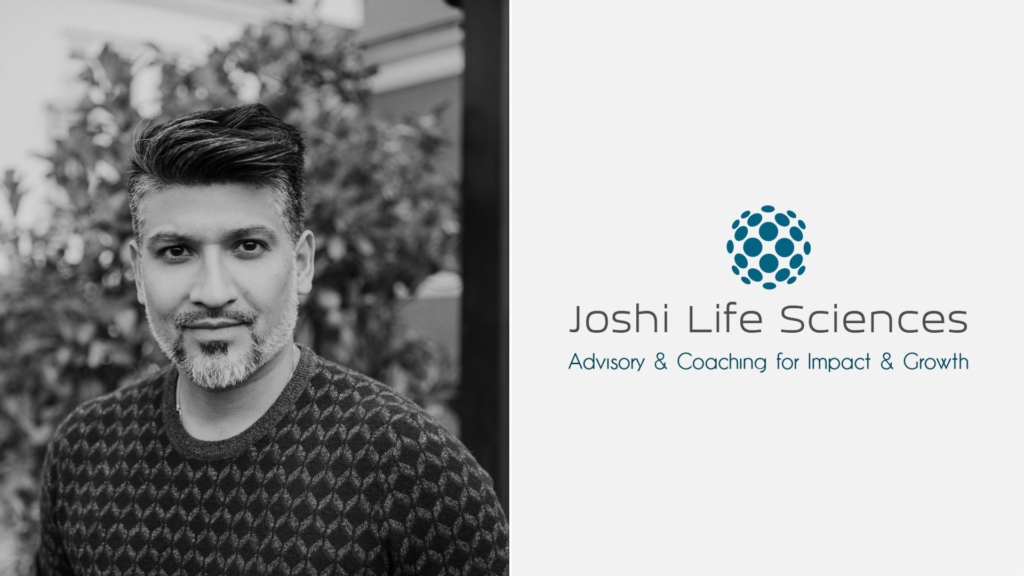 About Mayur
I am an experienced pharmaceutical physician with over a decade of industry experience building high-performing, industry leading teams at Country, Regional and Global levels.
I am currently based in Switzerland where I run Joshi Life Sciences which offers bespoke Medical Affairs strategic advisory and coaching services tailored to your needs in order to maximise impact.
If you're a clinical practitioner looking to break into the industry or a Medical Affairs professional working to enhance your career, get in touch for a free initial consultation.
I'm passionate about creating positive impact for the businesses I work in, the people I work with and the patients I serve.
I have close to two decades of experience leading and coaching teams in clinical medicine and the Life Sciences industry with my proudest moments coming when I have helped my teams to excel and have impact for patients.

Services:
My services range from basic CV & LinkedIn review to more extensive strategic leadership coaching using my own proprietary IMAC framework.
I have used this in my own career and have taught it to others who have gone on to leadership roles across the industry.
Mayur provided me with an outstanding end to end service to help land my first job in a global pharmaceutical company. This included CV review, interview coaching, general guidance to identify and highlight my key strengths, as well as helping me to develop my "first 90 Days" plan once I started in role. I would highly recommend him.
Mayur and I charted a development path for me that suited my career goals. He supported and championed my development needs and goals and helped me leverage opportunities for in-role learning and development. His support helped me further expand my skills and
capabilities, develop my professional network and have the opportunity to get the right exposure through my work so as to prepare for my next professional steps
I would highly recommend Mayur as a coach and mentor. His personal insights and nuanced understanding of the challenges faced by clinicians as they enter industry roles were both unique and invaluable. His guidance was not only instrumental during my own transition into pharma, but have
also been hugely beneficial beyond
See my website for more testimonials.
Watch the podcast we ran with Mayur on getting into Pharma!