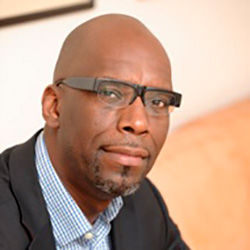 I help people identify and commit with clear purpose to achieving the valued difference they would like to see across relevant areas in their work/life.
My approach to coaching is based on the philosophy of 'encouraging journeys of authentic self-discovery and growth'.
I focus intensely and purposefully on enabling positive change through engagement with head (thinking), heart (emotions) and hand (actions).
I am a compassionate, empowering and inclusive coach; comfortable dealing with the richness of diversity.

About Tim
I am in my 30th year as a doctor, 27th year in mental healthcare, 20th year as a Consultant Psychiatrist, 13th year as a coach, and my 8th year as Mediator.
I have had 15 years formal medical leadership experience, 7 of which was as an Executive Director in the NHS.
I am also one of the first cohort of Senior Fellows of the Faculty of Medical Leadership & Management.
I am currently Associate Registrar for Policy Support at the Royal College of Psychiatrists.
I have an ILM Level 7 Professional Diploma in Executive Coaching and Leadership Mentoring.
I am an Accredited ADR Mediator.
I have completed advanced training in Conflict Management and am TKI certified (Thomas-Kilmann Conflict Mode Instrument)
I am also a VoicePrint Consultant which enables clients to improve their communication skills.
I am an Associate Member of the Chartered Institute of Ergonomics and Human Factors.
I am a Member of the Association for Coaching and adhere to their code of professional ethics.

Offers
Interview coaching
Career coaching
Communication skills coaching
Health & wellbeing coaching
Conflict management coaching
I coach face to face, by Zoom/Skype and by phone.
I coach individuals and teams.
I also offer digital coaching programmes on the Coachmetrix platform which provides clients with individual accounts and access to performance metrics as part of a blended coaching offer.
My coaching practice involves the use of diagnostic profiling, coaching intervention proposals and session by session summaries.
I also collect post-session feedback from all clients in order to further enhance my coaching style to suit their needs.
* Medic Footprints premium members will receive a 5-10% discount off the price of their bespoke coaching intervention package (every client has slightly different needs!)
Testimonials
"I have found the coaching sessions invaluable during a period of significant transition. Tim gave clear feedback and useful guidance that allowed me to reflect on my preferred communication styles and how to adapt to becoming an effective board member and leader"
"I should have had this type of support in place a long time ago"
"The VoicePrint work rang true and will help me"
Why not reach out to Tim below on