Medic Footprints Membership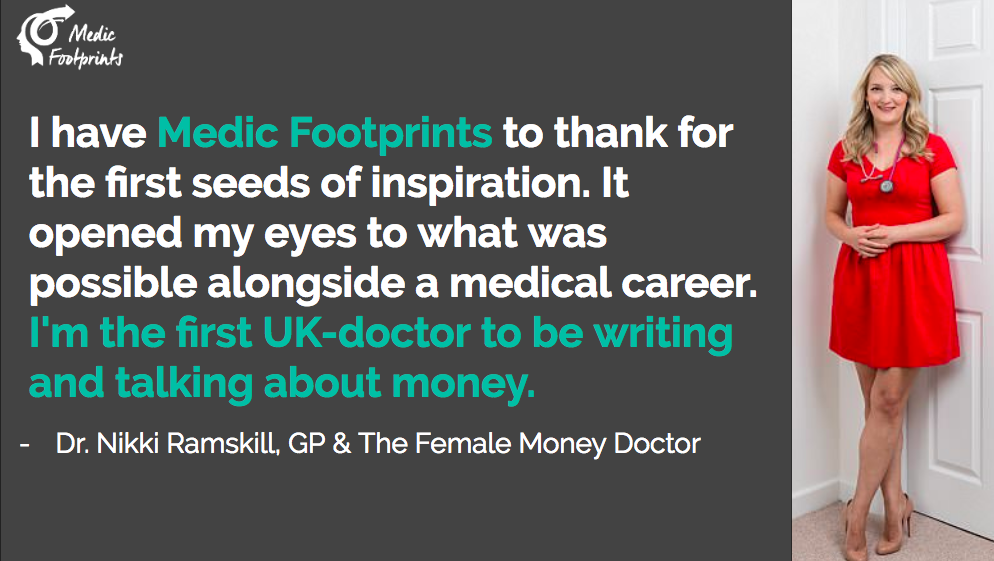 To get the most out of your alternative career journey, we recommend you join us as a member.
For those who wish to benefit from more, take a look at the fantastic opportunities below, designed to boost both your career and wellbeing.
Join as a member today and have access to over 40 hrs of recordings AND MORE which includes Pharma, Lifestyle Medicine, Management Consultancy, Career Coaching, Health Tech and much more.
Membership is a nifty £6.99 a month, with no contractual commitment.
*some specialist events may not apply
Doctor Testimonials
"Thank you so much, I'm ever so grateful. You have no idea how much you helped me yesterday by just having that phone chat. Very grateful for all the wonderful work you do."
Grace, Junior Doctor
—
"Thank you very much Abeyna for this and everything else that you do. You have so much energy and enthusiasm – it's amazing!  It's always so refreshing to see your bright personality on the webinars. Thank goodness there are people like you!"
Mary, GP
—
"I wanted to let you know I've been selected to join a health tech coaching team and had interviews with a lifestyle medicine clinic – both advertised through your organisation!"
Deeya, GP
—
We are continually seeking out the best discounts and perks for our members , simply because we believe that our members simply deserve it! All our partners feel the same way about supporting the medical profession – hence why we manage to secure such great discounts.
If you are a medical student or in need of financial support and would like to join as a member, please do contact us directly. We also offer reduced membership prices to our international members – so do get in touch.
If you'd like to join as a complimentary member, which includes receiving our newsletters, please sign up at the bottom of the page.