About Lisa
Lisa has over ten year's experience of supporting medics to transition in their careers. Previously, she worked as the Head of the Careers team with Kent, Surrey, Sussex Deanery having already developed a wealth of experience over 10 years of supporting doctors during their career transitions.
Lisa's philosophy is to work with clients using 'unconditional positive regard' as the foundation stone of her practice. Carl Rogers, a humanistic psychologist in the 1950s, first developed this concept. What is means is that Lisa works from a place of having utmost respect for her clients.
Lisa works in a holistic way, which helps clients who want to change to develop their own learning and strategies for personal growth. Key topics of exploration include life purpose, quality of relationships at home and work, feelings, career and health.
Lisa is qualified in the use of psychometric assessments by the British Psychological Society, and also trained in the Type Dynamics Indicator.

Why Invest in a Career Coach?
Lisa's work with clients typically focuses on the following:
Leadership development
Better use of your skills
To get out of a rut
To secure better pay
Career change – including alternative careers for doctors
Increasing your motivation at work
Managing your work/life balance
Getting back into the workplace following maternity leave
Develop self-confidence and self-esteem
Finding your voice in meetings/large groups
Interview coaching
Wanting to start a business
Coping with stress caused by clashes between your personal vs. work values

Accreditation
Lisa is a professional member of the Association for Professional and Executive Coaching and Supervision. She is also featured on the Careers Development Institute's registered list of career development professionals.

Resources
Lisa offers a range of complimentary resources for medics on her website, including a values tool; a decision making exercise and a summary of the latest ST1/CT1 competition ratios. All are designed to help you achieve your personal career goals.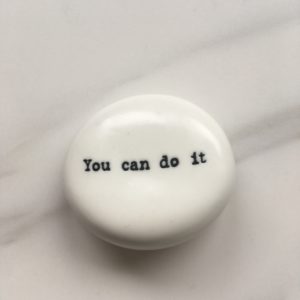 Testimonials
"Lisa is a great source of invaluable knowledge in careers for those who want to start their journey beyond medicine. She is approachable and easy to communicate with, inside and outside of one on one sessions." 
"Once again, thank you very much for meeting with me. I cannot thank you enough as I would not be where I am now because of you. Will definitely recommend a meeting with a careers adviser for those who are stuck." 
"I just wanted to let you know and thank you again for your wonderful support.  I wanted to let you know that you made a difference and that I appreciate it (a lot)." 
"Lisa is a highly professional and dedicated career coach. She has been very thorough in helping me become better organised and structured in my career transition. She has helped articulate my strengths in the marketplace and has an abundance of impressive and quality material to help. Brilliant!" 
Reach Out to Lisa
Fill out the form below to set up an exploratory 20-minute free session by phone.