I have always felt an imposter – please help me with my confidence
I'd like to look at alternative careers outside of medicine, but I don't know where to start
I don't know which specialty to choose, please can you help?
About Gilly
With over 25 years of experience as a coach, trainer and facilitator, Gilly specialises in supporting doctors to gain clarity and find fulfillment in their careers, whether clinical or non-clinical.
She has worked with hundreds of clients, who hail from diverse backgrounds and specialties.
In particular, Gilly works as a trusted partner with Higher Education England, with whom she has been contracted to provide coaching services for over six years.
She runs courses for GPs to develop counseling skills as well as offering interview preparation sessions for medics looking to become consultants.
Gilly is married with a grown-up daughter and two huge dogs which require enormous amounts of exercise! She is a bit of an exercise freak and has done 6 marathons, climbed Base Camp Everest and done arduous cycling trips in the Alps.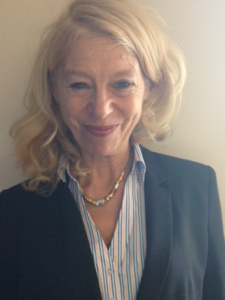 Gilly's Approach and Qualifications
Gilly embodies a results driven approach, underpinned by the latest theoretical and practical models for overcoming presenting and underlying resistance to change.
Clients are respected and appropriately challenged to use their own internal resources to achieve their objectives, whilst Gilly has a reputation for being caring and conscientious in going the extra mile.
Coaching qualifications:
Accredited as a Professional Executive Coach – The Association of Coaching
Advanced Diploma in Coaching – Peter Bluckett Associates
Masters in Psychology – Derby University
Diploma in Psychological Counselling – Roehampton College
Advanced Diploma in Supervision – Bath Consultancy
M. Litt in Applied Linguistics – Edinburgh University
Gilly's Coaching Service
Over a typical course of 4-6 sessions together, Gilly will use a wealth of tools and psychometrics to aid your self-understanding, all grounded in her four-stage framework above: exploring, clarifying, visioning and resourcing action.
This structure provides a flexible roadmap for working with doctors at all stages of their careers and lives.
Clients gain a deeper understanding of their capabilities, values, interests and aspirations.
They are then empowered to take responsibility for managing their careers within the context of their respective work environments, as well as undertaking effective job searching processes.
Please refer to my website for more information: https://www.reignitecareers.co.uk/

Resources
Check out these free resources from Gilly:
PROGRAMME DURATION
A 4 or 6-session programme depending on need.
One-off sessions can also be arranged.
She is also open to discussing a potentially discounted rate when the need is demonstrated.
Testimonials
My four coaching sessions with Gilly were very impactful. They came at a time when I was unhappy in my medical career and in real need of support in making career decisions. Because of the stress I was experiencing in my current work I was finding it very difficult to assess my needs, skills and values in a balanced way. Gilly immediately struck me as someone with whom I could be very open; she has wonderful inter-personal skills and quickly put me at ease. I found her very encouraging but at the same time objective. Gilly supported me to bring new ideas to the table and contributed suggestions only where necessary and in a very neutral way. She made observations based on my input that were valid and fair and often sparked new thinking. ST5 Obs and Gynae.
Gilly's sessions were incredibly powerful in giving me space and permission to listen to a voice that had been buried and to understand and validate what I need in a career in order to gain long-term work satisfaction. As a result of the sessions, I was able to understand myself better as an individual, to confidently name my skills and to identify a career path about which I am now optimistic. 

The sessions also enabled me to understand that I have choice in my career – something that often feels like it's not the case in medicine – and to understand that should things not go right the first time round, there are plenty of things that can be done to use this unforeseen time in a valuable way. It was empowering to realise that I had lots of these ideas already within me – they just needed bringing to the surface. 

I will use elements of these coaching sessions when faced with difficult decisions in future and feel that they have afforded me skills that I can use to help myself to find solutions. CMT trainee.
"I booked the CCS Career Coaching Programme for Doctors because I was unhappy in my last job and wanted to explore other options both within and outside the NHS. I cannot recommend Gilly Freedman enough. She was a great listener and very methodical in her approach in exploring my career and life priorities. Her personal experience of helping others acquire roles outside the NHS was also invaluable, given many NHS doctors have limited knowledge of what else is out there. I also valued her constructive advice on managing stress and avoiding burn out. I am now much happier in another NHS trust and Gilly played a huge part in helping me achieve this. Thank you! NHS Consultant.
Gilly Freedman Enquiry Form