Why Do You Need This Service?
As doctors, we are hungry to progress in our careers. We have the skills, drive and commitment to make lasting impact.
However, we are often held back – especially when applying for a role outside conventional medicine. This is likely because there is a lot of uncertainty in how we can stand out in an otherwise diverse, complex jobs market.
Questions we have may include:
What does a strong non-medical CV look like when I've only ever worked in clinical roles?
How can I make sure that interviewers and recruiters get to see the 'full, real me' based on limited interview processes and online CV applications?
What do I need to know when applying to work in a new, unfamiliar sector such as management consultancy?
Sara's Background
As a Co-Founder of Medic Footprints, Sara has worked with hundreds of doctors, dentists and medical students over the years to help them achieve their non-clinical career and wellbeing aspirations.
She is steeped in best practice when it comes to making a job application 'sing', and takes both an assertive and empathetic approach to working with her clients.
As someone who is passionate about supporting doctors to showcase their achievements and transferable skills, she can help you get the results you need. Doctors who are committed to change and choose to work with her have been successful in securing their desired career pathways and jobs.
She has worked with doctors wishing to explore various sectors, however management consultancy and pharma consistently rank as the most popular sectors amongst her clients.
Sara also brings over ten years' experience in the tax, accountancy and finance industries to her work with medics.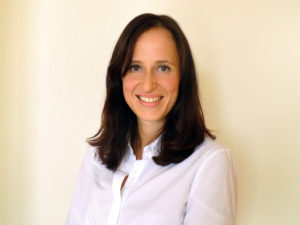 How Sara Can Help You
Sara is passionate about supporting doctors to secure their perfect next non-clinical role.
She offers a wide-ranging service focusing on honing your non-medical CV, LinkedIn profile or interview skills.  This is a one stop shop designed to help you flourish in all aspects of the job application process when it comes to non-clinical roles.
Benefits from this service include:
Develop confidence in your strengths and abilities
Effectively showcase your skills and experience to key stakeholders
Maximise the likelihood of landing your dream role
Learn how to succeed at the non-medical interview