On the 16th & 17th of March the first Welsh Health Hack was held in Cardiff. At a time of a number of new health technology hacks, the Welsh Health Hack aimed to offer something a little different.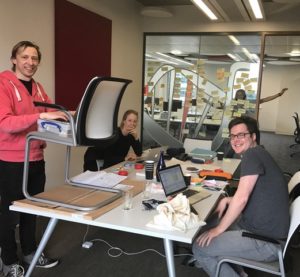 Alongside the undeniable benefits of hacks, one criticism has been that despite numerous exciting projects, very few have continued after the event.
The organising team, led by Dafydd Loughran, recognised a gap in the innovation structures in Wales, and likely more broadly, between the 'melting pots' of hack events, and more formal innovation pathways & funding streams.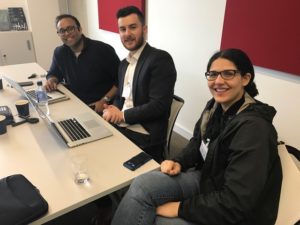 With Welsh Government funding (4 successful teams receiving £7,500 each of initial development funding) & Bevan Commission support, the Welsh Health Hack set out to bridge that gap. Ongoing support will aim to facilitate projects to make the step from promising hack day project to working products & solutions.
Following an opening keynote by the Welsh Cabinet Secretary for Health Vaughan Gething, 11 cross-functional teams of health professionals, developers, designers, & industry, from across the UK, formed for a busy but hugely enjoyable 36 hours.
Their fate was decided by the 'Dragons', consisting of leading health technology figures from Welsh Government, national informatics, the Bevan Commission, the Wales Deanery and a local startup.
Will the added support translate into outcomes?
We'll keep you posted, and join us for the next Welsh Health Hack in 6-12 months!