Employment Matters
Average salaries of healthcare professionals in the UAE can vary depending on the hospital/clinic and nationality of the doctor (or where s/he trained). Find below the average monthly salary for doctors: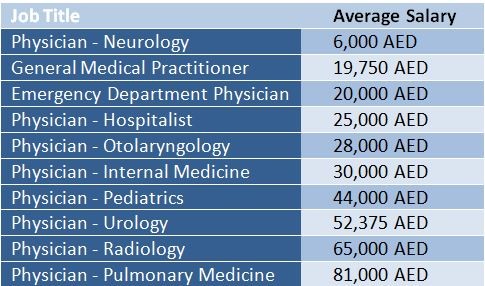 Source: Salaryexplorer
Or generally speaking:
Specialists- 45-50,000 AED Monthly
Consultants- 70-80,000 Monthly
Apart of the monthly salary, other benefits are usually added such as housing, annual flight tickets and transport allowance. Don't forget you will be totally exempted from paying personal income tax.