The first Wednesday of August every year as been labelled 'Black Wednesday' in the UK as it signals the changeover and introduction of new doctors within the NHS throughout the country. It is probably one of the times of the year when you would least want to be a hospital inpatient, simply due to reports that the quality of care can dip somewhat with a negative impact on mortality / morbidity rates.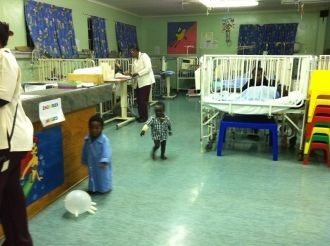 Causes for this problem is in fact, multifactorial;
Brand new FY1s on the ward – (well in fact they're in induction most of that Wednesday)
Reliance on locum doctors to fill posts whilst everyone is on induction
Annual mass exodus of senior doctors due to summer annual leave
Senior doctors that are around are stretched between providing induction and managing extra work due to their colleagues taking summer annual leave
Patients at increased risk of dehydration in the summer (particularly the elderly and the young)
In other countries such as South Africa, changeover is over the New Year, and from memory there was not such a significant impact on care, usually because the new doctors had developed sufficient hands-on skills and clinical experience in their final years to manage seamlessly on the ward.
Many of you who are new the job, needn't worry, as this transition phase is relatively short and your foundation years will have whizzed by before you know it. Remember you will need to take into consideration, very early on, what specialty pathway you would want to embark on when you complete foundation years. Several more doctors each year are deciding to use post F2 as a natural gap year and many explore working overseas which is a feasible option for those who are undecided.
Your career spans several decades, so make the most of each and every opportunity you have!