Now is the time to set up your virtual private practice!
Medic Footprints and ClinicYOU give you the lowdown on how to set up a virtual private practice, and why good software can be the key to success!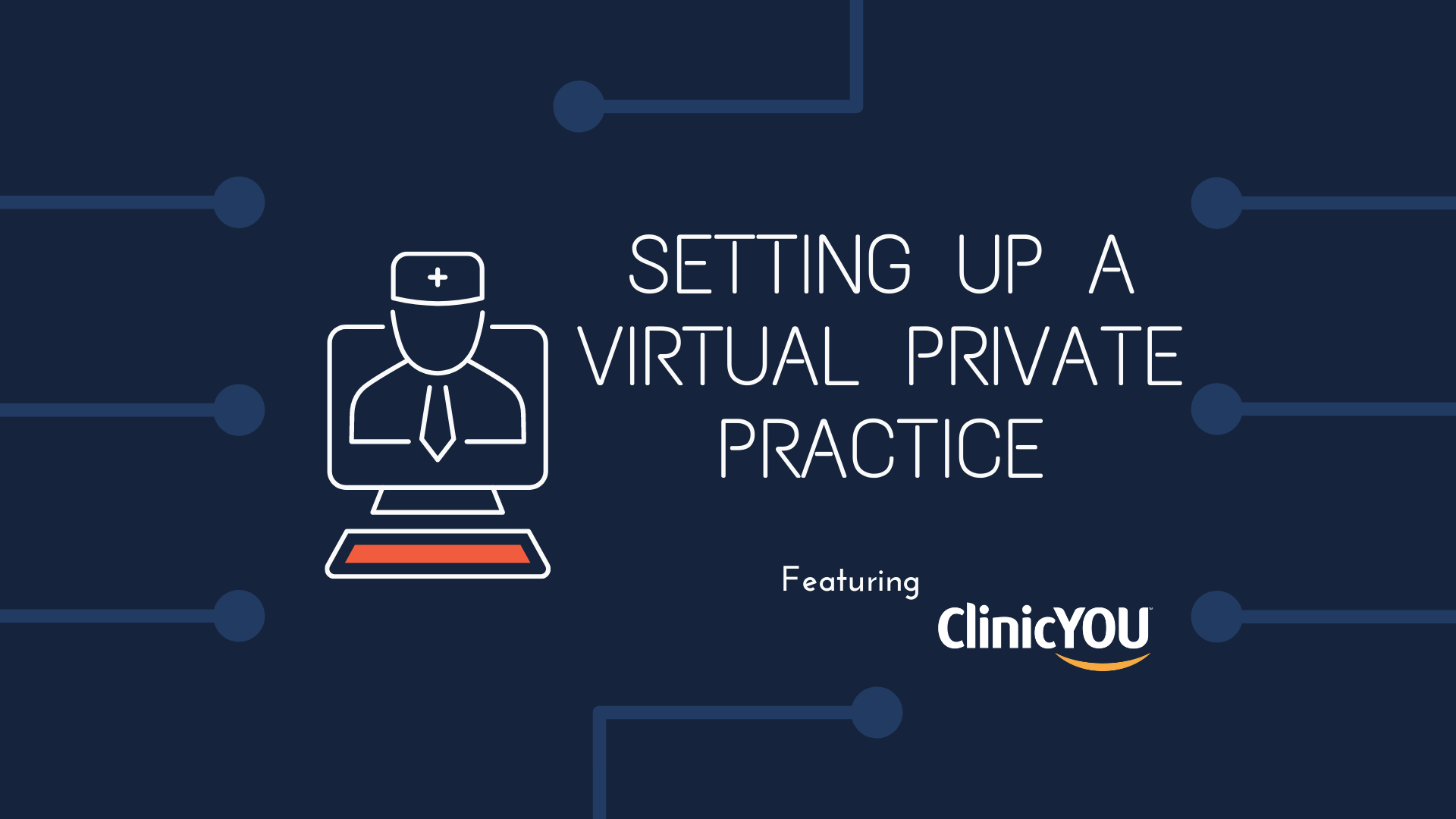 So many elements of life have moved to the virtual space over the time of the pandemic. With the demand for virtual medical advice ever increasing, now is the perfect time to take that jump to set up your virtual private practice!
We are excited to introduce our next blog series covering all the elements of setting up a private clinic, with our client Dr Ken Laji from ClinicYOU! Ken is an endocrinologist, who took technological matters into his own hands when setting up his private practice. You can read more about his story here.
No matter your chosen specialty, there are many aspects of a private clinic that remain the same. Here we explore a few of the main considerations, share a solution to make the process a lot easier and outline the series to come!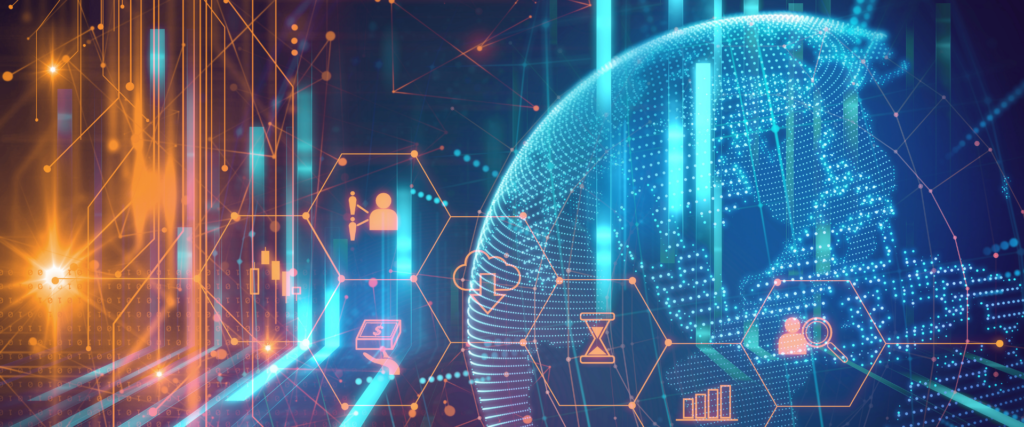 Why is now the time to set up your virtual private practice
The Covid-19 pandemic has forced many around the world to rethink how we live our daily lives. Patients and clinicians alike have had to seek and provide medical advice in different ways. And many are looking for a "covid secure" option that resembles some normality. Telemedicine for instance, takes away that human-to-human contact whilst still bringing as much of that human element to consultations as possible.
Those clinicians already in private practice have had to re-evaluate their business models and undergo a digital transformation. And for many others the pandemic has made us reflect on our career goals and take the leap to follow a different path.
Where to begin??
For your clinic to be a success you need to start with a clear strategic business plan from the outset. With that in mind, here are some key points to consider: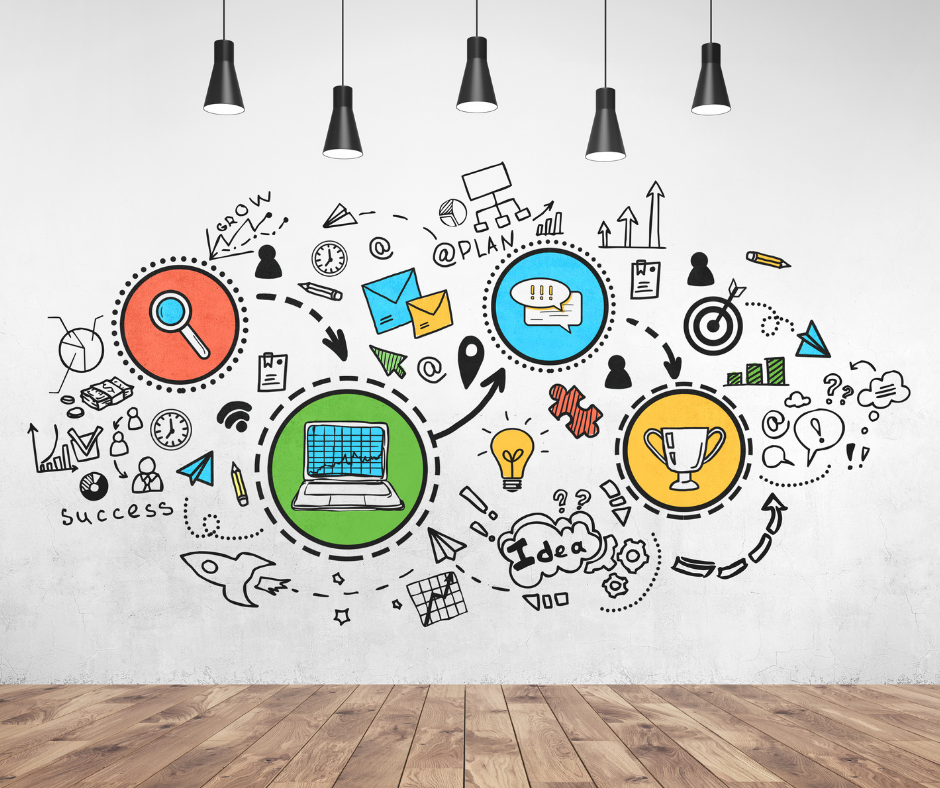 What service can you offer?
Is there a demand for your service?
What is your goal?
Who is your target audience?
Do your market research – is there a gap in the market?
Who is your competition? How can you do something better or slightly different?
You can read more on how to develop your business plan on our guide to a career as a doctor entrepreneur!
Who can set up a virtual private practice
Any doctor who has full registration with the GMC is entitled to set up a virtual private practice. You do not need to notify the GMC – you just need to ensure you follow the GMC duties of a doctor.
Indemnity
Firstly, you do need to make sure your medical defense organisation (MDO) is aware and you are adequately indemnified for the work. Check out our article on how to choose the right medical indemnity provider for you. Not all MDOs cover private work!
Private Health Insurance Schemes
If you'd like to open the virtual door to seeing patients who are covered by private health insurance, you need to register with the key insurers in the UK. To do so, you can register with Healthcode who power the private practice register.
The requirements to obtain specialist registration does vary between MDOs. So if you are unsure if your practice would meet the requirements, there's no harm in enquiring directly with MDOs about their recognition criteria.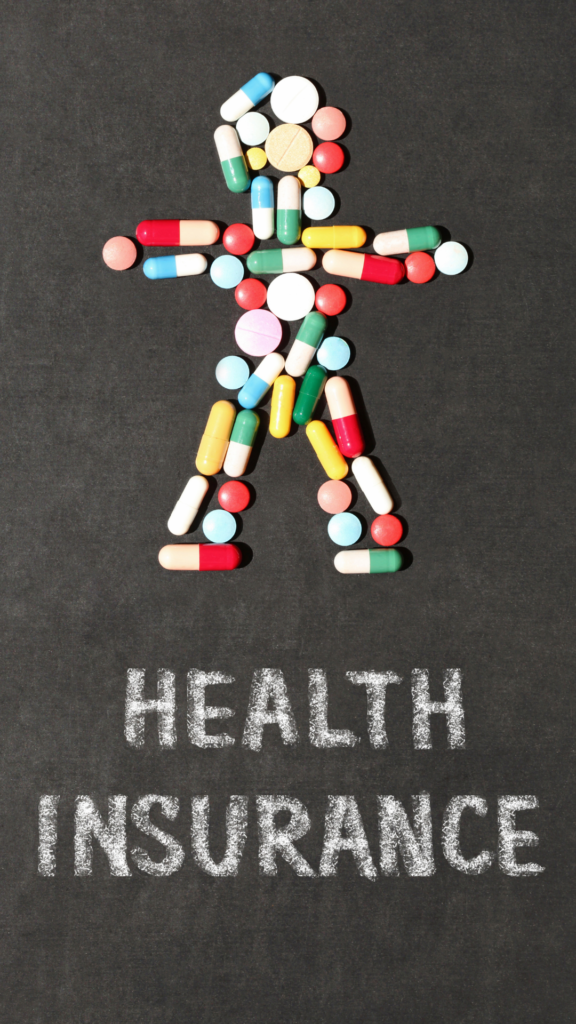 CQC registration
Importantly, anybody (individual, partnership or organisation) who provides a 'regulated activity' in England, must be registered with the Care Quality Commission (CQC), though there are some exemptions. Though, if you are setting up a virtual independent private practice you will need to register and please note, the process can take months! We have explored this in depth in our CQC registration article, and share loads of personal advice from going through the process.
In Scotland, you would need to register with Healthcare Improvement Scotland. For Northern Ireland register with the Regulation and Quality Improvement Authority (RQIA), and for Wales with the Health Inspectorate Wales.

How to hit the ground running….
Many clinicians starting a virtual private practice do so from their own home, especially with the current lockdown rules. However, for many the lack of the right tech and software prevents their business really taking off.
Why do I need CRM software?
All businesses in the non medical field will consider a CRM (Customer Relationship Management) software an important investment. In customer-facing service sectors, a company is only as good as their CRM solution.
Typically, a CRM software enables you to quickly find your customer, grasp the key information related to them, make chronological notes related to every interaction and help remember to follow up on things. Without this, customers would think the company is inefficient and even worse, that the company doesn't care.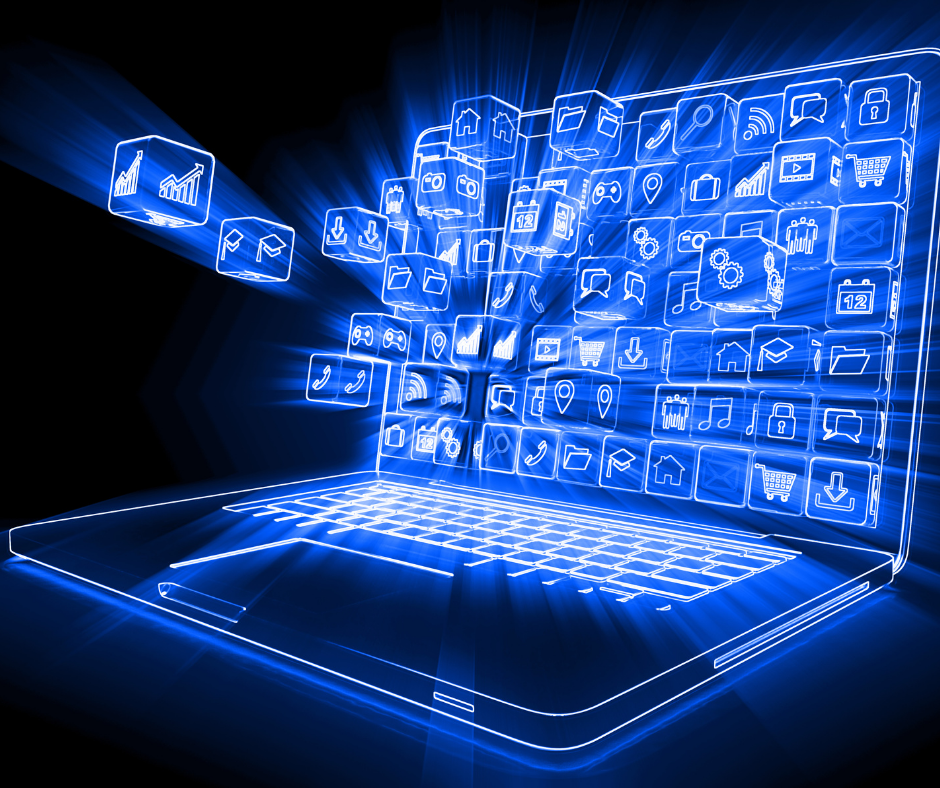 A well designed and feature-rich clinic management solution is actually the CRM software a medical professional needs. It is fascinating that many medical professionals do not think this an important aspect of their operations when they start a clinic. Many hide their practice from the very customers they serve and put barriers to access in the form of paper-based workflows and 'medical secretaries' at the end of poorly attended phone lines.
What makes a good CRM?
Being available and being approachable is central to building a successful private practice. Email and telephone based workflows can quickly get out of hand, because when you receive messages there is no immediate access to their context (i.e, the medical records).
A good clinic management system should present all the relevant information in context, laid out in an easy to digest way. Therefore, design and user experience should trump everything else when you choose a system. For instance, how easy is it for you to find a patient? Is it easy to set up and perform a video consultation? How does the task management system work? How long does it take you to assimilate information from medical records?
The second most important consideration is how responsive the software vendors are to feature requests and suggestions. So, choose a company that is expressly agile and committed to iterating their software frequently.
Finally it is important to realise that no single software solution can cater for every need. Also, all of your perceived needs may not be relevant. Some changes in workflow are necessary when you work electronically.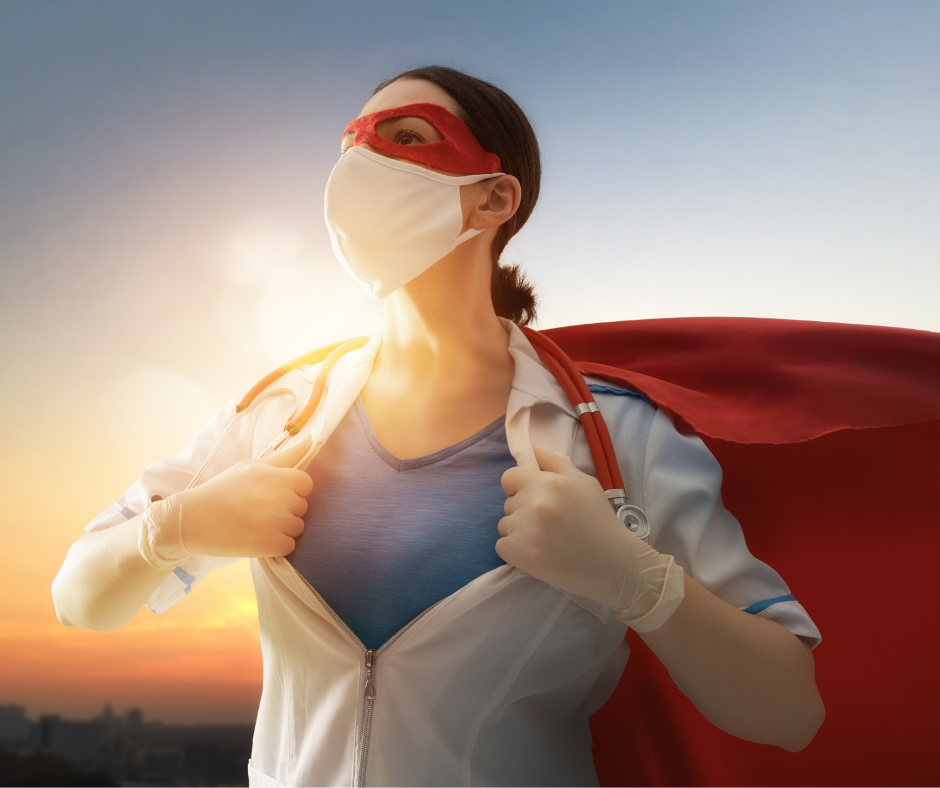 Since your clinic management software is where you are going to spend a significant chunk of your time, make sure it is well designed and that it enhances your experience delivering a service that you are good at. You should look forward to logging in every morning! It should give you CRM superpowers, so that your patients think that you know them personally and care about their wellbeing.
How can ClinicYou help to set up your virtual private practice?
ClinicYOU is a CRM software created by a doctor for doctors. They have learned first hand exactly what is required from setting up a private clinic themselves. Using that insider knowledge, they have packed their software full of features to manage your clinic effectively. Having everything you need in one place, ClinicYOU can make the running of your practice a breeze.
Features include:
Medical records
Easy registration of patients
Appointment system
Tasking
Video consultations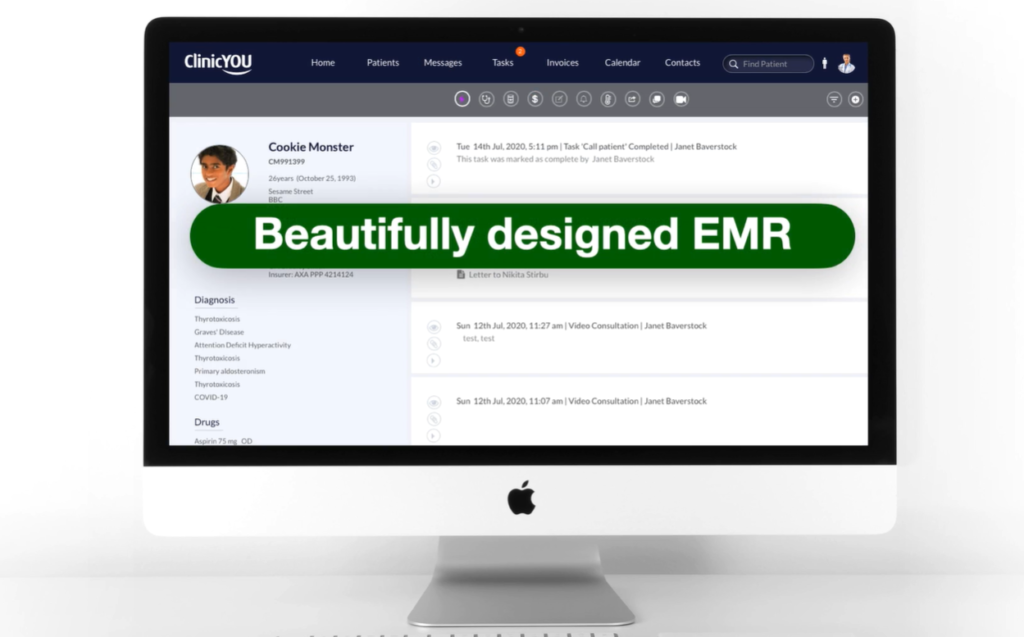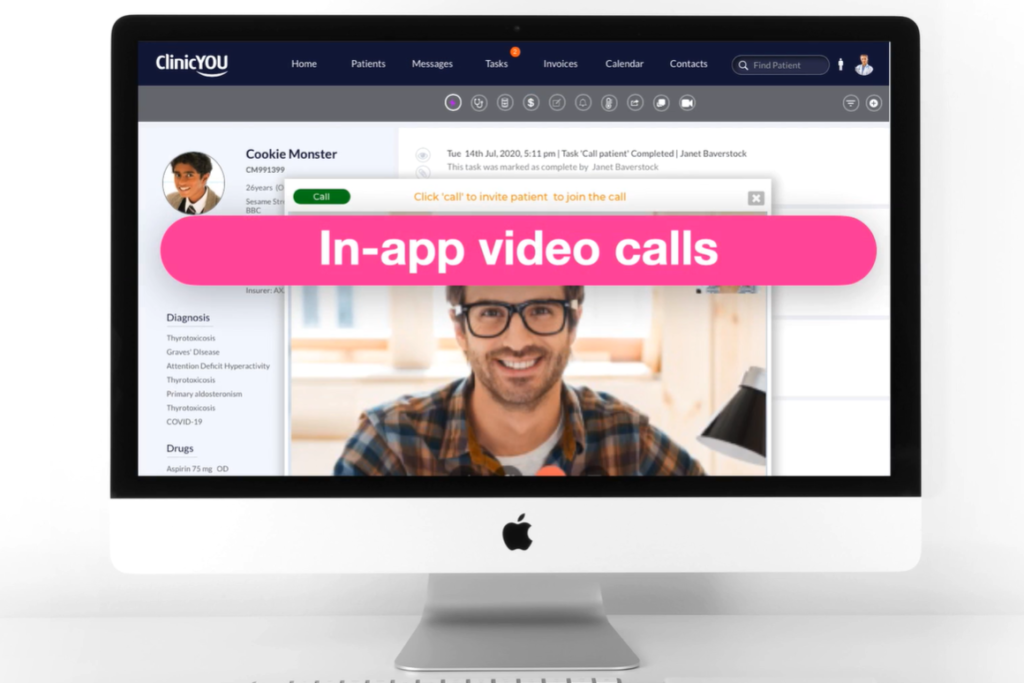 Secure messaging
Clinical coding
Prescribing
Document management
Billing and invoicing
Furthermore, the ClinicYou team are committed to working with their customers to iterate the app to deliver features and experiences that are important to them. With virtually no learning curve, the software allows you to start working, whilst the software learns and displays appointment types, fees, clinical codes etc. on the fly.
Want to know more about ClinicYOU?
You can access a free trial of the software and find out more directly on the ClinicYOU website.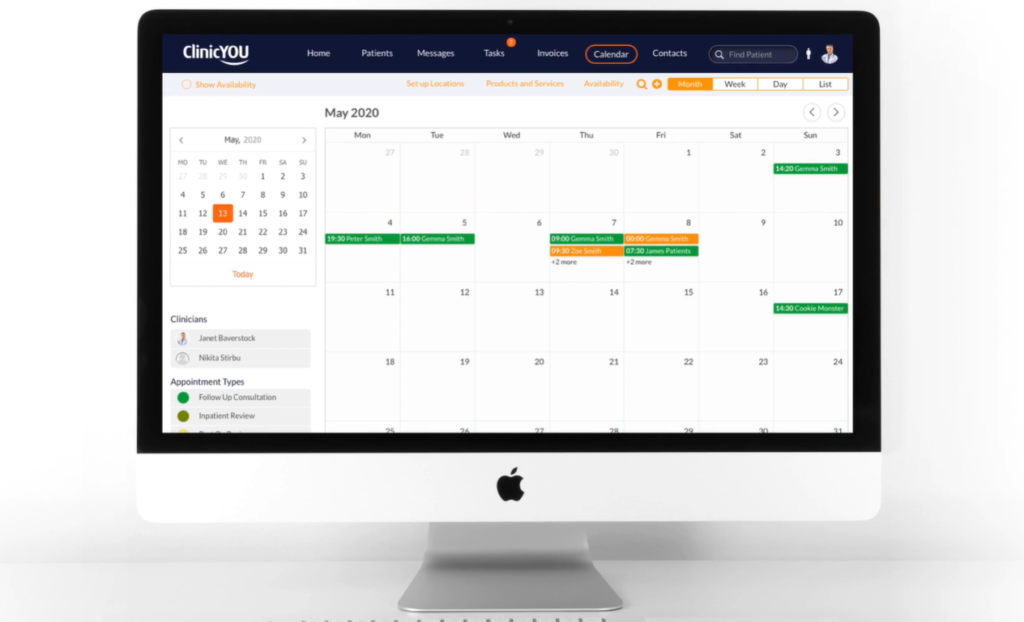 Next up…
In our private practice blog series we hope to cover the important aspects of setting up your practice including financial and legal considerations, appraisal and revalidation, and an overview of the consultant contract. Watch this space!
This article was compiled and written by Medic Footprints and ClinicYOU as part of a commissioned marketing campaign.
The following two tabs change content below.

Lauren Colquhoun
Lauren is a portfolio GP in Central Scotland, with a passion for women's health and lifestyle medicine. She is a Team Partner and Content Lead here at Medic Footprints.

Latest posts by Lauren Colquhoun (see all)