It is very easy to go where the wind blows, but by really understanding your own values, it helps one to remain committed to these, and making that impact.
Harpreet is a Senior Fellow at NHS England working closely with Sir Bruce Keogh and Simon Stevens in shaping the future of the NHS, and also training to become a GP. He will be speaking on the Health Policy at our Medic Footprints Christmas Party on Tuesday 15/12/15, from 6:30pm onwards, however I thought I'd pick his brains about some recent news topics surrounding changes in the NHS.
Why is the wellbeing of healthcare professionals high on the agenda?
The NHS is one of the largest employers in the country and safeguarding and promoting the health and wellbeing of NHS staff is not only a moral duty but also necessary as a means of ensuring the best possible patient care. A clear link has been made between good staff wellbeing and better clinical outcomes, with poor staff health correlated with worse patient experiences and lower quality of care.
To fulfill this commitment the NHS Five Year Forward View has made a commitment 'to ensure the NHS as an employer sets a national example in the support it offers its own staff to stay healthy.' With this, the NHS is launching the NHS Workplace Wellbeing Programme which will focus on the NHS staff at work including GPs by championing key initiatives that impact healthcare professionals by reducing sickness absence rates and also promoting health and wellbeing.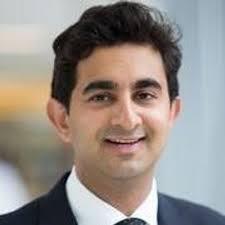 Have you received any career guidance or mentorship to help shape your path?
Yes indeed. I have been fortunate to have met some remarkable individuals in my short lived career who have guided and advised me. More importantly they have coached me to help develop and shape my values and what matters to me. This is an important part of both personal and professional development. It is very easy to go where the wind blows but by really understanding your own values, it helps one to remain committed to these and making that impact. Paths are always being shaped and there is no right or wrong path – what matters is what you do when walking along that path.
You've now worked in health policy for NHS England. Do you feel you've achieved your personal ambitions in this field and what advice would you give to doctors who are considering a career in this area?
For me this is just the beginning and there is so much to do and achieve. In the NHS we need to work collectively and in collaboration to develop a more sustainable NHS. Looking ahead, prevention, health and wellbeing is a key part of the healthcare agenda and I am exciting to push this. With the advent of innovation and new technology in this space, the health system and beyond will end up doing some amazing things.
My advice would be firstly to seize opportunities as they come and deliver on these to the highest quality. Secondly it is very easy to take no as an answer – the skilled policy makers will negotiate and turn that no to a maybe and then yes. Healthcare is about relationships – harness and build on the social capital.
---
Catch up with Harpreet at our event on 15th December 2015 by joining our From Medicine networking group on Meetup.