There's #moretomedicine campaign is about promoting the diversity of careers available to medics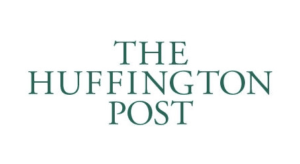 This campaign is currently being covered by The Huffington Post 
We conducted a recent poll of 400 doctors which revealed that 50% were planning to leave the country and 12% were considering leaving medicine altogether.
Leading up to the notorious 'Black Wednesday' during the first week of August where most junior doctors swap rotations and new medical student graduates commence on the job, many are seriously contemplating whether they've made the right choices in their careers.
Due to lack of exposure to the majority of options available to us during our careers, this campaign is to raise awareness of the wealth of opportunities available to medics.
30th Sept – 1st Oct 2016
Starting Monday 25th July 2016, we will release some special offers for our upcoming extravaganza showcasing diverse career opportunities which ends when they've run out!
Due to increasing our capacity due to high demand & securing sponsorship, we've released some subsidised tickets.   Check it out Here.
Take part in the campaign
A Week of Twitter Discussions – Join us!
We've lined up some twitter chats between Mon 25th July to Friday 29th July 2016 with medics speaking at the ACW event who have successfully diversified and or transitioned to other careers using their transferrable skills.
Tune in to #moretomedicine at the advertised times to participate in conversations with speakers participating at our Alternative Careers and Wellbeing Event on 1st Oct 2016.
Here's your chance to ask any burning questions and find out more about what ACW is all about!
@MedicFootprints @DrAbeynaJones
Monday 7pm – 7:30pm
Chris Odedun
@darknesses__
Emergency Medicine Registrar and East London Radio DJ
Speaking at Medics in the Media Session at ACW Event
Tuesday 16:30 – 16:45
Tom Moberly
@tommoberly
Editor of BMJ Careers
Speaking at Medical Journalism Session at ACW Event
Tuesday 7pm – 7:30pm
Kishan Rees
@prepare4fy1 @DrKishanRees
Medical Educator, Entrepreneur and Founder of Prepare4FY1 and WatMedia
Running Media Training for Medics Workshop and speaking at Portfolio Career Session at ACW Event
Wednesday – 7pm – 7:30pm
Farrah Jarral
@FarrahLDN
Post F2 Doctor and TV Documentary Journalist
Speaking at Medics in the Media Session at ACW Event
Thursday – 4:30 – 5pm
Rashmi Narayana
@umotif
Clinical & Evidence Director at umotif – a digital health tracking app
Speaking at ACW Event
Friday – 7- 7:30pm
Gyles Morrison and Sangeetha Govinda Rajoo
@DrHyphen @Sangeetha_Rajoo
Both doctors who have left clinical practice – Gyles is a Clinical UX Designer and Sangeetha is a Digital Strategy Lead at J&J
Speaking at Clinical UX Crash Course & MBA at ACW Event
---
Missed the twitter chats? Check them out below..
Here are some of our popular articles and case studies of medics who have successfully diversified in their careers. Remember, that doctors' wellbeing is at the core emphasis of career transitioning.
Meet Dr. Bhagat who developed a disruptive solution for private GP home visits
Our predictions at the beginning of the year. How have they done?
Man Con is the typical go-to career option for medics exploring non-medical options. The reality is, most don't really know what it's about..
A candid account of the process of leaving the profession altogether
Meet Emma Warbrick-Smith who decided to make wellness her business to achieve a better work/life balance
How two orthopaedic registrars went from a canny business idea to improve access to healthcare to a fully formed health tech company.