Are you passionate about helping students from diverse backgrounds to get into medical school?
Are you looking for a meaningful career break from clinical work?
Are you a medic with entrepreneurial flair?
If so – theMSAG are looking to hire someone like you to join their team, full-time!
About theMSAG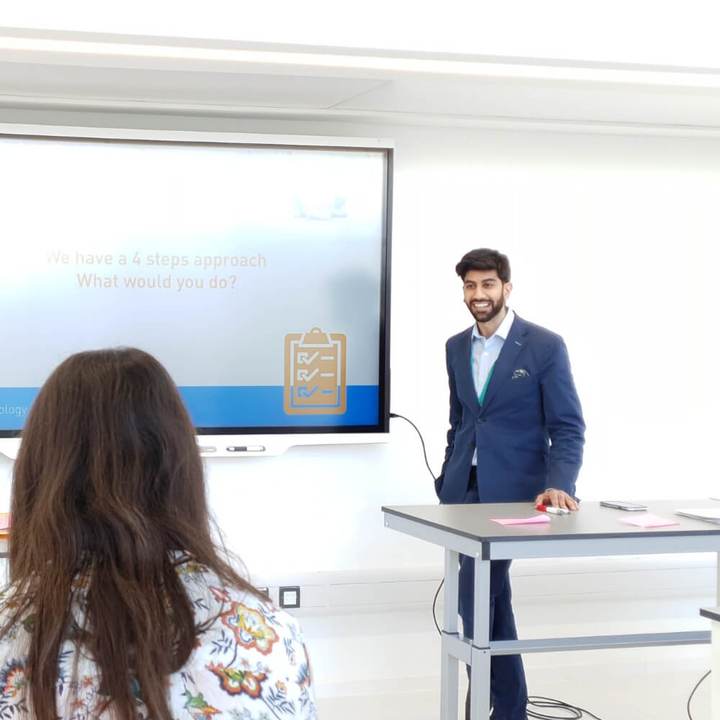 theMSAG (The Medical School Application Guide), represent a diverse award-winning team of medics who support students to get into medical school.
Our goals are to offer the highest quality content, which will ensure success for our students, and to make sure that content is available to as many students as possible, regardless of social, financial or geographic limitations.
An astonishing 98.5% of students who attend their interview courses have received an offer from a medical school.
In the past year, they have successfully helped almost 2000 students.
theMSAG is a very exciting place to work in. It is an innovating & fast-growing Educational Technology Start-up. In just the last 12 months, they were proud finalists in a number of awards, a testament to our commitment for growth and excellence in our work.
Role Descriptions
theMSAG are looking for 2 ambitious doctors to join its full time team. Both roles offered consist of roughly 50% teaching (e.g. interview courses, MMI circuits, interview tutoring, etc.) & 50% other responsibilities. The ideal candidates thus need to have a real passion and skill for teaching with a keen interest and ability in business.
The role is offered as an initial 6 month contract, with a possibility for extension into a long term leadership role within the company for the right candidate.
Position 1 – Medical Educator, Business Development & Key Accounts Manager
The Business development & Key Accounts Manager will lead our marketing/sales efforts with international agents in 10/15 countries (no need to travel) as well as Sixth forms in the UK and high schools abroad. Some of our key accounts include very prestigious schools in the UK and all require professionalism and tact in the interactions.
The role requires an individual that can speak about the company and represent the company confidently, professionally and portraying its accurate culture, competence and values to key stakeholders.
Position 2 – Medical Educator, Operations & Customer Satisfaction Manager
The Operations & Customer Satisfaction Manager will be responsible for the successful operations of our courses throughout the season, including managing the large team of teachers, logistics, equipment, customer information etc. They will also be responsible for following up with current students/clients to ensure satisfaction with the service received and understand what further needs they may have with their application.
The role requires an individual that is very approachable, that the team will want to follow as leader and has good project management skills. The large number of students and team members to manager requires good organisation, a real like for direct customer interactions and a warm and friendly attitude.
Compensation
Attractive salary, equivalent to a full-time role as a qualified doctor in the NHS but without the night shifts!
Fairness and timely progression for all team members with opportunities for bonuses built in the compensation system.
Pay & Bonus are experience-dependent.
After 6 months there will be an opportunity to join the incentive plan of the start-up for further financial compensation.
Flexibility for working around your personal life.
Career Progression and Arrangements
All contracts include 50% of weekend work in the month
Career development half days
Regular feedback and mentorship from the directors of the company to support your personal development and career progression.
They are looking for long term partners in the business and as such, for the right candidates, they will offer opportunities for a variety of managerial and director roles in the next 12-24 months.
These may be in a number of business areas including marketing, sales, operations, product development, product management etc.
Work Environment
They foster a competent, warm and friendly work environment, giving you autonomy and independence in your responsibilities.
Being part of a start-up means you get your hands on a wide variety of projects and tasks as part of a challenging and fast-paced work environment.
Culture and Team
Their goal to support students from all backgrounds is deep-rooted. They have plenty of corporate social responsibility initiatives including a free online interview course for all, scholarships for our courses for students from disadvantaged backgrounds, free or sponsored teaching in public schools etc.
Your colleagues are doctors who have now stepped out of clinical medicine for a few years.
Dr Dibah Jiva, the Founder of theMSAG trained in Ophthalmology and stopped clinical medicine after 4 years of working in the NHS.
Dr Ashish Mandavia, joined theMSAG full time after completing his foundation training 2 years ago.
..and a wider team of 30+ doctors, medical students, dentists who all help provide the excellent service they deliver to our students.
The team is supportive, and everyone will help you with any tasks, regardless of their role and schedule. They collaborate constantly with each other, sharing our tasks, challenges and working very well together.
About You!
The role is ideal for a doctor currently training in the UK who wishes for a career change into the business.
It is also ideal for someone with an entrepreneurial spirit who wishes to join a growing start-up at a very exciting stage of its growth. It is also essential to have a real passion and aptitude for teaching as a significant portion of the role, at least in the first 6 months, includes a lot of teaching.
The team currently have a preference for someone who can work from the office in Holborn, London with a flexible 1 day/week work from home. However, for the right candidate, they are open to applicants who feel they would be a good fit to our team to do the role completely remotely.
Next steps
If you have a passion for teaching & business and are looking for a career change, they would love to hear from you.
Please apply by emailing hello@theMSAG.com with your CV and Cover Letter or by completing the interest form below
Please specify the role you are interested in, and when you are potentially available to start
Deadline for application 26th September 2019. So don't delay!!
Shortlisted candidates will be invited to an assessment day.