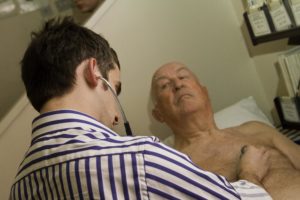 Are you looking for ways to get involved in medical education alongside your clinical work?
Or even part time as part of a portfolio career?
Bromley Emergency Courses has been delivering high quality medical training for over 14 years. Currently based in Canada Water, we are now running over 70 short courses each year.
Thousands of doctors have attended our courses or used our online materials since then. Our range of courses has gradually expanded, now extending beyond emergency medicine, particularly into ultrasound and PLAB2 courses.
As we have grown we need more faculty with a greater range of knowledge and skills. 
Who we're looking for:
We're seeking enthusiastic doctors to help deliver face to face courses and to work with our online materials as part of a medical education role.
Doctors with proven teaching skills to work about 0.5 working time equivalent – £25,000 pro rata

Doctors with general clinical skills interested in teaching OSCE skills to IMGs for the PLAB 2 examination – £250 per day

Doctors with ultrasound skills – £350 per day
Many of our faculty work with us as part of a portfolio of work while developing other interests; or while continuing in the NHS.
This teaching helps faculty to maintain and develop their own knowledge and skills, explore subjects in greater depth, work with a range of other doctors and sharpen their teaching skills and style.
The CPD certificates can also be used towards your annual appraisal.
We ask faculty to teach in areas that they have previous experience and success. We can provide all the necessary training beyond that. 
If interested in finding out more about joining the faculty and developing your own portfolio of skills in medical education, please complete your details in the form below or email:
Helen Little at: recruitment@bromleyemergency.com for further details or for a discussion.