SPONSORED BY SHARD CAPITAL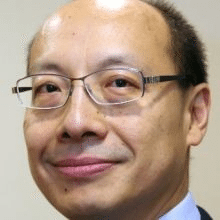 Come along and hear from Dr Wang Chong, founder and Fund Manager of the New Science Global Healthcare Fund and Head of Corporate Finance at Shard Capital.
After five years working as an Endocrinology Registrar within the NHS, he completed an MBA.  Since then, he has worked for 27 years in the healthcare/lifesciences industry and 13 years in the financial sector. He offers a combination of world class healthcare industry operational expertise and financial skills.
---
Not only will you hear from Dr Chong about his journey, you will also learn how you can manage and invest your money more effectively.
Confused about tax efficient investments? Unsure of what insurance wrappers are?
Now's your chance to learn!
Wealth management is not just the exclusive preserve of the very rich. You too can learn how to make your savings work for you.
Most people know that money sitting in a current account in a bank will generate them no interest at all. For most of us, unless we take the time to go out there and learn about the best products on the market, we can end up actually losing money (a lost investment opportunity).
---
You will learn more about:
Dr Chong's personal story
What wealth managers do
Complex financial terminology simplified
Practical and tax efficient tips on how to invest your money
Shard Capital and how they can help!
---
The event will be taking place at Shard Capital's beautiful offices in Fenchurch Street.
At the "Walky Talky Building". Amazing 360 views of the City of London and refreshments provided.
Seats are strictly limited, 18 places maximum.
Purchase strictly in advance, £10.