Would you like to join a team of close-knit cruise ship medical experts?
Provide personal and seamless medical care,
Use the latest high-tech medical equipment,
Travel the world in luxury,
And in addition, get paid really well for it?!
Atlantic Medical Recruitment offers you global cruise ship opportunities for medics!
Life on a cruise ship allows you to experience the most exotic and interesting locations in the world, while also practicing your profession.
For instance, Imagine the once in a lifetime opportunity to get paid to travel the world!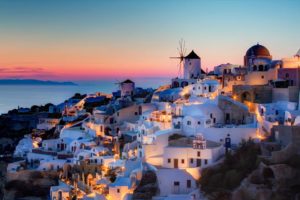 From the beaches and clear warm waters of the Caribbean, to the glaciers of the majestic Baltic. You will sail down the Grand Canal in Venice through the Panama and Suez Canals.
Get to cycle in Auckland, and zip-line in the jungles of Costa Rica. Scuba-dive in Hawaii or go dog-sledding and heli-hiking in Alaska.
Or, just browse through the curios in Jamaica and Rome, take a nap under a palm tree in Tahiti and have lunch with friends in Sydney.
In general, activities ashore never end!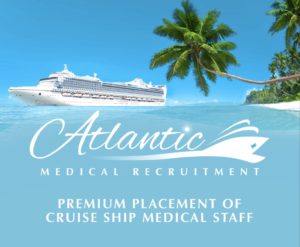 Atlantic Medical Recruitment seeks to source the most qualified and experienced medical experts for the finest passenger cruise ships in the world.
Hence, they are looking for Doctors, Nurses and Paramedics, experienced in providing exceptionally high standards of evidence-based General and Emergency medical care.
So, if you are a fully licensed doctor, preferably with acute medical experience, this could just be for you!
To find more information on requirements and how to apply, please visit their website. Or email/telephone Dr. Russell Thomson directly (see below). He's always willing to help!
By the way, AMR is a South African based company serving doctors and cruise companies internationally. So applications are welcome from all over the world!
You can read about experiences with cruise ship opportunities for medics Here
If you are successful, you could work for any of these well known cruise ship companies!

Or directly contact..
Dr Russell S. Thomson (MB,ChB) (UCT)
Recruitment specialist | Atlantic Medical Recruitment
Cape Town, South Africa
Cell: +27 82 3761175
E-mail: russell@shipsdoctor.co.za
Web: www.shipsdoctor.co.za