A big thank you to Shard Capital for having us at their offices, for our highly successful and very popular Introduction to Investment networking evening.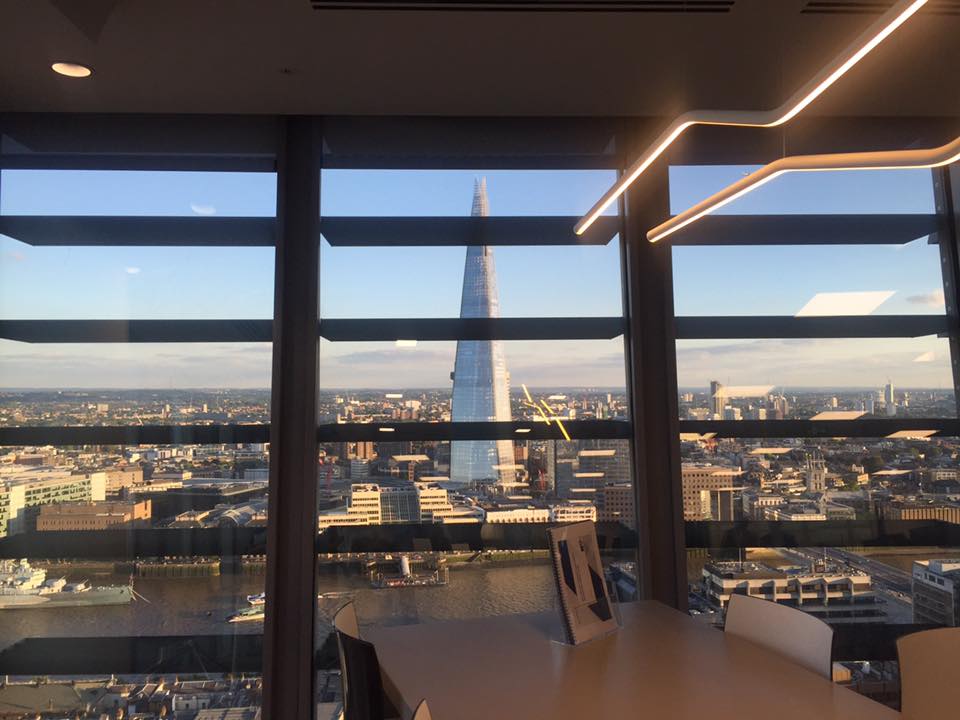 Well done to everyone that made it along to the event. For those of you that couldn't make it, we are hoping to repeat the event later on in the year!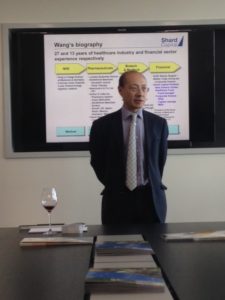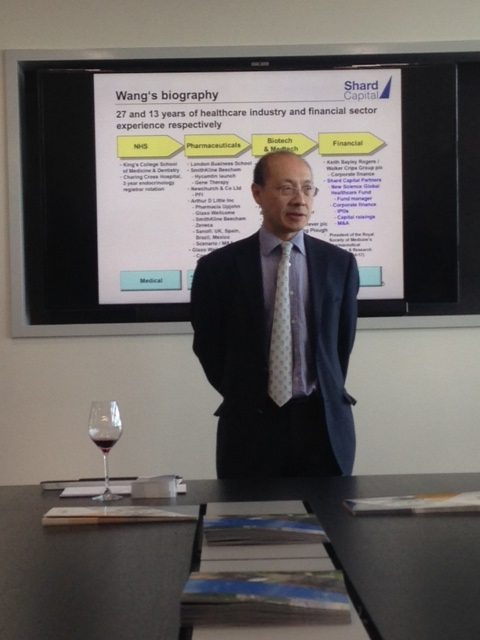 Our speaker for the evening was Dr Wang Chong. He has 27 years of healthcare experience and 13 years of financial services experience.
Dr Chong's began his journey by taking a year out from his Endocrinology registrar post. He did an MBA at London Business School. Over the course of many years, he developed his business and consultancy skills, focussing on the pharmaceutical and healthcare industries.
Although, he may have started his career with UK focussed healthcare consultancy, he always felt that he wanted more international experience.
He got this experience at Arthur D Little (company no longer exists), working with Boards on their corporate strategy. He worked a lot with the UK, Spain, Mexico and Brazil.
It was at Glaxo Wellcome that he really had the opportunity to understand the entire product life cycle, as he was in charge of the global strategy. Dr Chong believes that you should never have an insular focus as a company, so this role particularly suited him as he liaised with many people internationally.
He discovered that working for a very big company does have its drawbacks – there is a lot of bureaucracy, you don't speak to people in other teams (even though they may sit next to you), and there is a huge amount of internal politics.
He then moved into some smaller biotech/medical diagnostic companies, where he could exercise his entrepreneurial flair.
Whilst working in the biotech industry, he saw how crucial finance is to biotech. You need to fundraise in order to build a successful company. That realisation kicked off his finance career.
At Shard Capital, he has created a successful healthcare investment fund. He also works in Corporate Finance, helping company to list on an exchange (IPO).
Throughout all of this, Dr Chong is still a registered doctor and went through his revalidation!

Why invest in healthcare now?
Tech stocks in general do very well. Specifically, healthcare companies, especially biotech, have outperformed the S&P 500 over the last five years.
The profit forecast is estimated to go up by 14.3% over the next five years.
Biotech is growing the industry. Pharma companies may have disposable cash but they lack innovation, so will often look to acquire biotech and medtech companies.
To summarise:
Sales are robust and growing
Earnings are defensive and growing
M&A activity are strong.
All of the above indicate that the future is bright!
Dr Chong runs the Shard Capital UCITS fund (domiciled in Luxembourg) –
It is therefore not affected by Brexit and is relatively stable as they invest in listed companies through the fund (mostly NASDAQ companies).
What is wealth?
Obviously, it means different things to different people.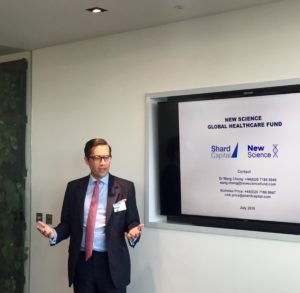 Simon Legge suggests it is protecting capital and making sure the capital grows.
That means factoring in inflation – if the 2% inflation target was held over the next 30 years, your money would be at 30% of its current value after 30 years.
So what is a good way to make sure your capital grows?
Investing in innovation and companies that add value globally.
Returns of inflation + 2% is what Shard Capital aims for as a minimum for their portfolios (otherwise they don't get paid!)
---
 A Day in the Life of Simon Legge
Wake up at 5.45am
Be in the office before the markets open at 8am
Markets open at 8am – work until lunchtime doing research, commentaries etc
Lunch/afternoon meeting (Simon likes to get out and meet investors!)
Dinner appointment/networking
Some top tips
Expect volatility until November
Buying opportunity for GBP (especially for international buyers)
Expect devaluation of the EUR