From Doctor to Health IT Executive
How a Malaysian doctor became a Health IT executive to pursue his passions in IT, organisational change and transformation.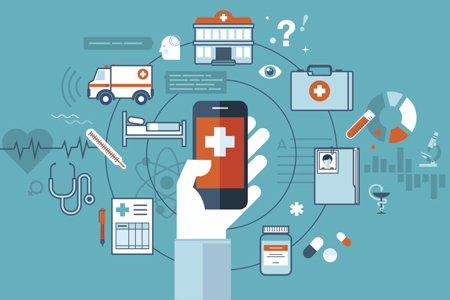 After graduating with a medical degree, you become a house officer, a medical officer and then a specialist. Sounds 'on track' right? But what if you want to take a different path? Dr Jason Tee did just that, pursuing his passion in health IT, organizational change and transformation. In our recent webinar on 8 November 2020, he shared with us his journey in becoming a Health IT executive and some tips on how to get involved.
A change of mind
Becoming a specialist was once Dr Jason's dream. After serving in the government sector for four years, he continued his service as a medical officer in the emergency department of a private hospital. It was then that he began to develop his curiosity in the operation of a private hospital. As an action taker, he decided to do his master of business administration (MBA) degree in Strathclyde Business School. His interest in business grew as he set up a clinic with his friends for six months. He also started his non-clinical career as a medical affairs manager in GlaxoSmithKline Pharmaceutical Sdn Bhd which he subsequently left after obtaining his MBA degree. He firmly believes in the continuous pursuit of knowledge to keep growing as an individual.
Medical books are important but it is not the only source of truth.

Dr Jason Tee
A multirole Health IT Executive
Dr Jason's childhood interest in IT did not fade as he grew up. Because of this deep interest, he then joined Cerner Corporation, a health IT company. He is mainly involved in the business development covering the Southeast Asia markets. Besides engaging with stakeholders, hospital directors and IT technicians, he does consultations on the best workflows and processes for hospitals that are implementing digital transformation. Using his background and experience in hospitals and healthcare facilities, he helps facilitate both the IT side and the healthcare side to achieve the best outcomes.
Medical skills in the corporate world
Dr Jason has always set his goals using the SMART (specific, measurable, achievable, realistic, timely) criteria. He uses the skills he learnt in his medical school, including a clinical documentation method which most of the doctors are familiar with: SOAP (subjective, objective, assessment, plan). Dr Jason gave us an example on he applied it in his current health IT field:
S (subjective): what is being discussed in the meetings?
O (objective): who are the competitors?
A (assessment): what is the problem of the company?
P (plan): what is the strategy to overcome the problem?
He opines that the skills doctors learn in medical school can be applied to many careers outside a clinical setting. But he cautions that chasing a lucrative income should never be the main goal; instead, chasing your passions and advancing your interests will always lead to excellence.
Salary should not be the first concern when you work, it is a 'by-product' of what you really want to do.

Dr Jason Tee
Career options with a medical degree
Dr Jason shared that there are a myriad of options for doctors outside of the usual clinical roles. There is a variety of non-clinical jobs such as healthcare administrator, researcher, Youtuber, investor, to name a few. His advice: be resourceful, look for different platforms, get exposed, and get noticed. 'Learning is a constant process of discovery – a process without end,' said Bruce Lee, his personal idol. And Dr Jason certainly embodies that quote with his personal growth journey!
If you are interested to know more about him, check out his profile on Linkedin and Twitter.
If you want to learn more about alternative careers for doctors, get updates for future webinars and other events, do visit our website here and follow our Facebook page Medic Footprints Malaysia and our Instagram page @medicfootprintsmalaysia.
The following two tabs change content below.

Vivian Chuah
Vivian Chuah is a medical graduate from Malaysia. She enjoys writing, travelling and drawing. 'Keep trying' is her personal motto.

Latest posts by Vivian Chuah (see all)