Health Tech Medical Researcher
Meet Kath Middleton, Medical Researcher at the health technology platform, babylon. Kath shares with us her story.
A BRIEF SUMMARY ABOUT YOU AND BABYLON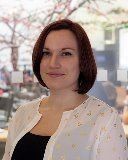 I studied Medicine at Oxford University and after completing my foundation training, spent several years locuming in Emergency Medicine before joining babylon  in June 2015 as a Medical Researcher.
My work so far has focused on devising our triage symptom checker feature; and, more recently, collaborating with our growing artificial intelligence department on projects for our next generation app. I split my time between working at babylon four days a week, and conducting research with Oxford University's Aerospace Medicine group one day a week.
CAN YOU TELL ME THE REASONS WHY YOU LEFT CLINICAL PRACTICE TO WORK AT BABYLON?
I've always been a creative person and felt that clinical practice didn't offer much in this regard. I enjoyed meeting patients and trying to help them on an individual basis, but was attracted to babylon by the prospect of being able to work on projects that had a further-reaching effect. I also prefer deadline-focused project work to the "conveyor belt" feeling I sometimes experienced working in A+E.
HOW HAS IT GONE SO FAR?
It's been a steep learning curve! When you join a start-up like babylon as a subject matter expert, you suddenly find that your medical knowledge is gold dust (which is alien after working as a junior member of medical teams).
This is a great feeling, but it derives from the fact that you work with people who are experts in fields you have no experience in – I've had to learn about product design/development processes, regulation and validation, and artificial intelligence concepts. Luckily, I love learning new things!
WHAT ADVICE WOULD YOU GIVE TO DOCTORS WANTING TO WORK/SET UP A BUSINESS IN THE DIGITAL HEALTHCARE TECHNOLOGY SPACE?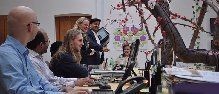 Digital healthcare is a hot topic right now. There are more and more businesses/apps crowding the marketplace, so I think it's important to find your niche, your USP.
Technology has a lot to add to healthcare, but we need to be sure that what we're doing is going to improve on the current healthcare model, and that we aren't just developing for development's sake. Make sure you are really using the technology.
The best way to be aware of what else is being done is to meet other people in the field, so networking events are crucial. You never know what collaboration opportunities you might find.
WHAT MAKES A GREAT ENTREPRENEUR?
As a medical doctor, business acumen is not my forte. But I think to be a great entrepreneur you have to be great at analysing a problem and seeing the specific solution to the specificcomponent of that problem that will bring about the most change.
Good entrepreneurs also have conviction – if you try to make a business out of something just because you think it'll make a lot of money right now, you probably won't achieve world domination. Find something you are passionate about – a mission that you really care about. If you care about something, others will too. And they will fund you, and help you.
WHERE DO YOU SEE BABYLON GOING IN THE FUTURE?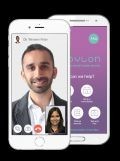 babylon is in a stage of rapid growth at the moment. We are building our artificial intelligence capability, and I honestly believe we will be a key player in making healthcare more accessible and affordable to people worldwide. We're hoping that this will in turn make people more pro-active about their health and something they think about every day, rather than just when something goes wrong. It's a daunting prospect, but an exciting one.
---
If you'd like to be a Medical Researcher too, check out the babylon positions on our Career Opportunities Board.