22jan7:00 pm- 8:00 amWEBINAR: Network Marketing for Medics7:00 pm - 8:00 am GMT ONLINE WEBINAREvent Organized By: Medic Footprints
Time
(Monday) 7:00 pm - 8:00 am GMT
Organizer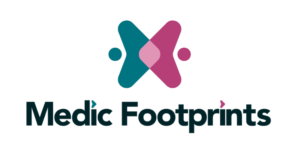 Event Details
Discover the real truths behind Network Marketing in 1 hour by watching our live webinar
Have you ever wondered whether network marketing would be an excellent low risk way to supplement or even match / succeed your current income as a doctor?
Do you want to find out how and why the wellness industry is booming using the network marketing business model?
Are you curious but heard rumours that it's an illegal  / too-good-to-be-true scheme designed to rip people off?
Did you know there are now hundreds of doctors involved in network marketing products in the UK and more worldwide – many of whom have transitioned to network marketing full time?
In our first webinar of  2018, we answer all the questions you have and more on how to turn your aspiration into reality with this very legal, well established and fast growing business model – highly popular in the US and now in Europe and beyond.