6aug7:00 pm- 8:15 pmThe Business of Doctor-Led Weight Loss Clinics: An Emerging Career Opportunity for Doctors7:00 pm - 8:15 pm Webinar OnlineEvent Organized By: The Slimming Clinic
Time
(Tuesday) 7:00 pm - 8:15 pm
Organizer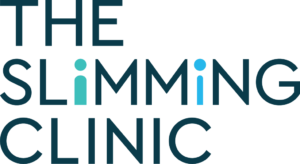 Event Details
Are you interested in learning more about a medical career which focuses on nutrition, lifestyle medicine and public health?
We meet Drs. Charlotte Norton and Jane Glazebrook who embarked on their own personal journeys from conventional NHS careers to leadership positions at one of the UK's largest private providers for doctor-led weight loss, The Slimming Clinic.
Key topics to include:
Charlotte and Jane's personal career transition stories from NHS to private healthcare and lifestyle/public health
The obesity crisis and the role preventative healthcare has to play
Current innovative treatments available for patients
More about unique career opportunities for doctors at The Slimming Clinic
Key tips on how to strengthen your application for any alternative career
Speakers:
Dr. Charlotte Norton is Medical Director at The Slimming Clinic, and has found her niche specialising in supporting patients to take control of, and improve their health, weight and overall wellbeing. She believes that building collaborative and empathic partnerships between medics and patients is crucial to success. Prior to joining The Slimming Clinic, Charlotte performed medical evaluations for the Department of Work and Pensions, and began her career training in General Practice, Gynaecology and Obstetrics.
Dr. Jane Glazebrook is Regional Clinic Lead and has been a Resident Doctor with The Slimming Clinic for the past four years. She is passionate about supporting clients to develop more healthy, sustainable lifestyles through innovative and preventative approaches to healthcare. Jane is a level 3 personal trainer and nutritionist. Becoming a Resident Doctor has rekindled her love for medicine, and enables her to be at the forefront of tackling the global obesity crisis in a unique multi-disciplinary way combining general medicine, lifestyle medicine and public health medicine.
If you're seeking to develop your career in preventative, lifestyle-based medicine or aspire to a better work-life balance, then join the team!
This webinar is FREE 
The Slimming Clinic is the UK's largest private medical weight loss group specialising in doctor-led personalised weight loss programmes for individuals who are overweight or obese.
They have nationwide medical roles opportunities.