8oct7:00 pm- 8:15 pm5 ways doctors can secure their financial future in 20197:00 pm - 8:15 pm ONLINE WEBINAREvent Organized By: Medic Footprints
Time
(Tuesday) 7:00 pm - 8:15 pm
Organizer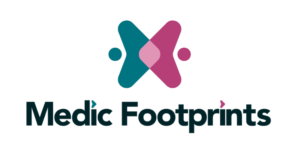 Event Details
A 2018 survey asked retired doctors what they would do different about finances if they had to do it over again. 
And the poll summarized 2 key pointers/advice;
First-

Do your best to maintain good health

Second-

Live within your means!

 
It is a fact that medicine is one of the most esteemed professions. And most of us often think that doctors can do no wrong. Well.., until when it comes to finances!
And while we may argue that this is just a stereotype, we have seen way too many of us struggle with debt, spending and retirement. 
So let's be honest!
How many medics really understand their NHS pensions, or have thought about their finances and financial circumstance in 30 years' time?
We're guessing not too many!
Which is why we have put together an online event to connect you with two leading financial experts who work with medics everyday and a medic who specialises in advising on how to be money savvy! 
Dr. Nikki Ramskill – The Female Money Doctor
Daniel James – Director of Client Services at Lloyd & Whyte, and 
David Hill – Partner and Head of Private Client at Mogers Drewett
Following their presentations, you'll have the opportunity to ask them all questions directly as part of a lively Q&A session.
We will be covering a range of topics including wills, NHS Pensions, planning for your retirement, approaching investments and making the most out of your hard earned cash!
JOIN US IF:
You want to learn about smart financial decisions that will have a direct impact on your life

You want to learn to negotiate more effectively with your employer regarding pensions and other financial arrangements

You need greater reassurance about your long term financial future 

You need new financial knowledge to share with friends and family to help them make better decisions
Speaker Profiles:
Dr. Nikki Ramskill
Nikki is a GP Trainee and a popular online blogger as The Female Money Doctor. She's featured on many online publications and podcasts advising people on how to become financially successful – which apparently has nothing to do with how much money you make!
David Hill
Over the last 30 years David Hill has developed extensive experience in all aspects of estate administration but specialises in complex estates, tax mitigation, wills, estate planning, lifetime gifts and variation of estates post-death. He is a fellow of the Chartered Institute of Legal Executives, a member of the Society of Trust and Estates Practitioners (STEP) and became Partner and Head of Private Client for Mogers Drewett in January 2018.
Daniel James
Daniel James DipPFS is Director of Client Services at Lloyd & Whyte. Daniel has over twenty years' experience offering expert financial advice. Whether it questions about pensions, protection and investments, Daniel as a breadth of knowledge from which his clients benefit. Lloyd & Whyte are the appointed independent financial advisers of the Society of Occupational Medicine.
Join us on 8th October at 7 pm to start unlocking your financial future.
Monthly Members: Free
Non-Monthly Members: £20
Can't make it? Recording is available for those who register.
Members – indefinitely
Non-Members – 4 weeks post event
(link above opens new page)