15apr9:30 am- 4:30 pmManagement Consulting for Medics One Day Boot Camp9:30 am - 4:30 pm De Vere Devonport HouseEvent Organized By: Eurekadoc
Time
(Sunday) 9:30 am - 4:30 pm
Location
De Vere Devonport House
King William Walk, London, SE10 9JW
Organizer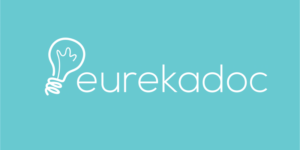 Event Details
Are you a Medic considering getting into Management Consulting?
Are you curious about Management Consulting in Healthcare?
Do you want to know how to make the transition from medicine to consulting?
Are you looking for expert tips on how to succeed at application & interview? If so, this course is for YOU!
Management Consulting is a great career choice for any doctor considering time out of clinical medicine, a career change, or a chance to gain a new set of skills to bring to their medical career. Many of us have transferable skills that can directly be applied to the consulting industry. But to stand a good chance of getting in, you need to know the rules of the game!
This intensive bootcamp includes:
The 'low-down' on Management Consultancy: What it is, why you should consider a career in consulting, career progression and how 'man-con' can impact a range of industries
Core skills required to become a management consultant
Live interview practice
Work on a real-life Man Con project during our course and learn how to approach a business case
What recruiters are looking for, pros/cons of being a Medic and what desirable skills you can bring to the table
Essential CV & Interview preparation and how to BEAT the competition
The 'Big 4' – and their application processes
Boutique vs large corporate firms
Q&A with doctors who have successfully transitioned into Management Consulting
Presentation practice
Course tutors:
Mr Aroon Baskaradas – Former Management consultant, Ernst & Young (EY), Orthopaedic Surgeon, & Author of Amazon Bestseller – Getting into management consulting for medics
Dr Josh Balogun-Lynch – Management Consultant, EY
Mr Yiannis Gekas – Manegement Consultant, PA Consulting Group
There may be an opportunity for a small number of internship referrals on the day for those with exceptional CVs