1jul7:00 pm- 8:30 pmHow Medics are Leveraging LinkedIn in 20197:00 pm - 8:30 pm OnlineEvent Organized By: Medic Footprints
Time
(Monday) 7:00 pm - 8:30 pm
Organizer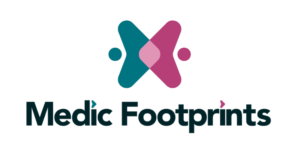 Event Details
Join LinkedIn and Coaching Expert Sara Sabin for an introduction to all things LinkedIn.
LinkedIn is a fundamental tool for today's medic, yet the vast majority do not understand how to leverage this platform to advance their alternative career search, build a personal brand or connect with fellow medics.
In this webinar, Sara will answer the following questions:
How is LinkedIn different from a CV?
How do I make best use of my LinkedIn summary and headline?
How should I craft the rest of my profile?
In what ways can I use LinkedIn to establish myself as a thought leader?
How best can I use LinkedIn to network and find new career opportunities?
Benefits of attending this session include:
Learning how Medic Footprints have supported doctors in getting the job they want using LinkedIn as a powerful tool!
Growing your online network and developing relationships with peers and potential
mentors based around the world
Developing access to new roles that you would otherwise not have heard about
Establishing yourself as a thought leader
Growing your confidence
Featuring:
Sara Sabin – Co-Founder of Medic Footprints – Sara has coached and written management consultancy CVs for many doctors over the years with a high success rate amongst her doctor clients
Owen Jones-Bubbers – Partnerships Lead at Medic FootprintsWhilst Owen used to be a recruiter at Hays with years of sifting through thousands of CVs over several years. He definitely knows what to look for.
These are 2 people you'd definitely want to spend some time with if you are looking to get it right first time!
Understanding how LinkedIn advances your career and wellbeing is crucial for today's medic, so make sure you have the tools you need to succeed!
Refund: Available to guest members only if the event is cancelled. Registered guest members will receive access to the recording for 4 weeks after the event.