ENTERPRISING DOCTORS WORKSHOP – PART 1 HOW TO START A BUSINESS
Thank you to everyone that made it along to our Enterprising Docs Workshop; you all contributed to the success of the day.
GOAL SETTING AND PERSONAL DEVELOPMENT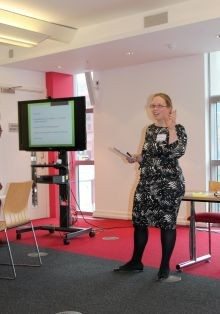 First off, we had some truly inspirational words from one of our Featured Entrepreneurs Emma Warbrick-Smith, an orthopaedic CCT and now international business coach and mentor. She realised the key to being happy was living in the moment and being able to spend quality time with her family.
A key advocate of; if something doesn't make you smile, then change it.
To change your life, change your thinking.
She made a very important point about writing down your goals, using some interesting statistics.
84% don't set goals
13% set goals but don't write it down on paper
3% have clear goals
The 13% have twice as much earnings when compared to the 84%; however the 3% who set clear goals have 10x more earnings when compared to the other 97%
So, set your goals!
Identify 3 key areas and 6-9 sub-areas.
Every day:
focus on building resilience, empowerment, focus and productivity.
write down things that you're grateful for
Change your thinking, change your actions, change your life.
THE BUSINESS PLAN
A talk given by myself, I gave our doctors some general tips on writing a business plan.
Tell a story – focus on the key points, make it interesting and avoid excessive repetition
Presentation – consistent formatting, good grammar and spelling, and making it readable shows you have attention to detail.
Back up your facts with evidence – be prepared to give the numerical facts to support your claims and have a reasonable sales forecast.
Gather data – take from various sources and interpret in a favourable way!
Review – read the document and get feedback from objective third parties.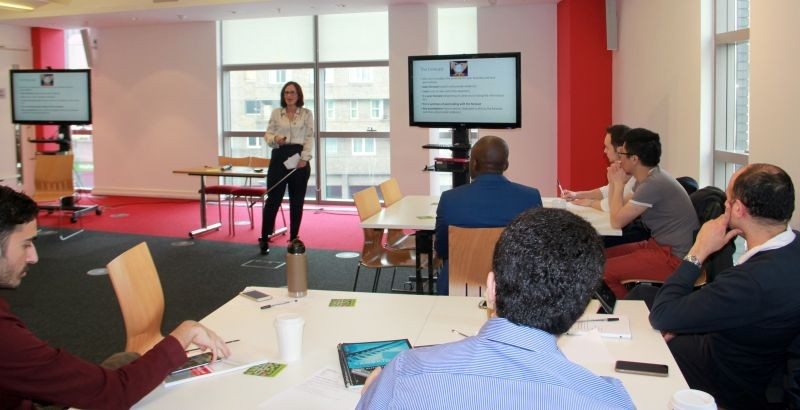 Below is a suggested outline of the sections that should be included in your business plan:
Executive Summary
Business Background
The Product
The Market
Marketing Strategy
Management Team
The Forecast
Financials
For more information, visit our section on Writing a Business Plan, or drop us a line via our Contact Form.
HOW TO FUND YOUR BUSINESS
There are a few ways that you can fund your fledgling business, roughly falling into the categories of Debt or Equity. I talked about debt; Mark Jenkins, Medical Director of Oviva talked about equity; and James Gupta, CEO of Synaptalked about his personal experience of crowdfunding.
DEBT
This is a good way to get small amounts to fund your business. The major advantage is that you get to retain the equity in your company; the major disadvantage is burdensome loan repayments every month.
Methods of debt financing:
Government loans
Traditional banking loan
Peer-to-peer lending
Friends and family
EQUITY
The major advatage is that you avoid burdensome loan repayments (most investors will only expect to see money when the investment comes to term). The major disadvantage is that you are giving away equity in your company.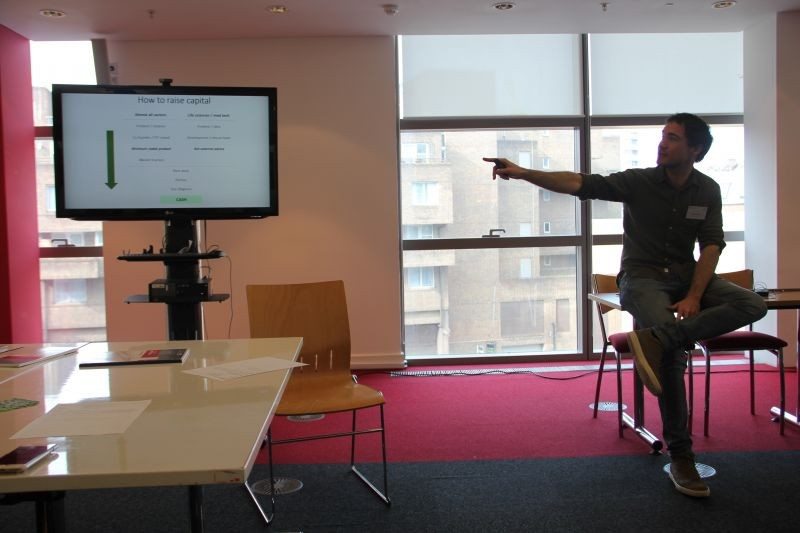 Methods of equity financing:
Friends and family
Business angels – basically wealthy people who tend to invest between £10k and £2m+
Venture Capital Funds – raise funds from various people and tend to take a 20-40% stake in the company. They aim for a return to investors of 10x the amount invested.
The idea is that you will be given enough money to build a basic, initial product i.e. something you can sell on. Once you get enough people buying your product and start to gain traction, you can go back to investors with a proposal. The investor will then do their due diligence and give you a term sheet that will set out the terms of the investment.
Crowdfunding – a large number of people (50-100) coming on board to invest small amounts in your business.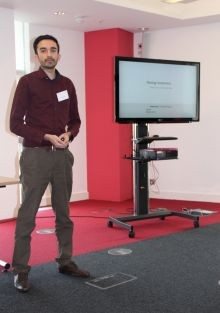 James gave away a 16% stake in Synap for £206k and he recommends crowdfunding as being a great way of raising larger sums of money. He used social media to garner initial support and gain traction.
It's also a great way of putting you in touch with people who may have experience in your field.
Like with more traditional investing, you are unlikely to have to pay out dividends in the first few years of a business – as it is likely that the monies will be re-invested. Most of the value is likely to come from an "exit".
Both Mark and James emphasised the importance of networking; there are lots of Angels networks operating throughout the UK and often these groups will have a sector fit.
---
Stay tuned for Part 2 of our guide to Starting your Own Business.