Why this doctor designed his own clinic software for private practice
Used to bad software in healthcare? We catch up with Ken Laji - Endocrinologist who took technological matters into his own hands when setting up his private practice... AND see what other doctors think about it!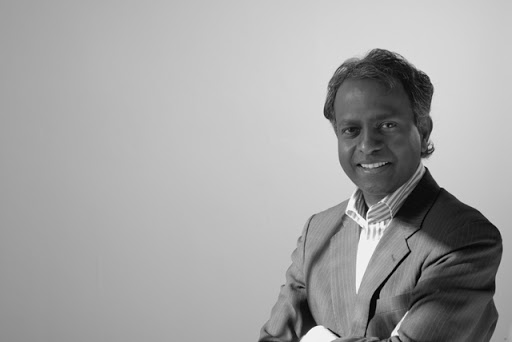 *This post was compiled and written by the Medic Footprints team as part of a commissioned marketing campaign for ClinicYOU.
Taking the leap into private practice from public sector work as a doctor can be daunting with a list of common questions including:
How do I easily keep track of patients as my list grows?

How do I remain compliant with data protection laws?

How can I ensure I have ongoing access to my patient records as I move about between sites?

How do I safely provide access to my team?
We all know, based on many a gruelling experience with slow, poorly designed software, that choosing the right healthcare software is an essential part of starting and growing your private practice.
So with several on the market, how do you choose the right one?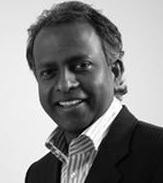 Clinicians 'resigned to lack of good software'
It's not too unusual these days to find a doctor who designed the very product they were looking to use, out of frustration for lack of better options.
We caught up with Dr. Ken Laji – an endocrinologist who designed ClinicYOU; a versatile cloud-based software for clinicians in private practice.
When we asked what motivated him to design a clinical software from scratch, he told us;
I couldn't face working with an ugly, difficult to use system with no design thinking behind it for my entire career.

Perversely, clinicians seem to have resigned to the lack of good software tools and even found excuses not to use any software at all.

As a lover of good design and order in everything I do, I wanted to change the status quo.
He went onto describe the problems with software not changing quick enough with the times, leaving clinicians being made to 'live with' a bad user interface; using primary care as an example of accepting this as the norm.
And what about his specialty?
Endocrinology is a structured and complex discipline. Well presented clinical data are essential to piece together information meaningfully and quickly. I found that most clinic software out there did not do this effectively.

I needed a cloud based solution that allowed me to work beyond organisational boundaries – when we started out, there weren't any in this space.
Having further developed ClinicYOU over the years with a focus on user experience, for not only the clinician, but the wider healthcare team and patients, it has exploded in popularity amongst other clinicians alike.
What features of the ClinicYOU software are important to doctors?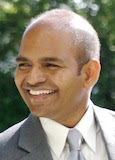 Below Medic Footprints interviews Ms. Angela Skull – Consultant Colorectal Surgeon and Dr. Jesse Kumar – Consultant Endocrinologist about their experiences using ClinicYOU.
We have the benefit of both video answers from Angela and written answers from Jesse below!
What are your work arrangements in the private and public sectors?
Jesse: I work full time (10 sessions) in the NHS as a senior Consultant Endocrinologist. My private practice (after NHS hours) is from 4 different hospitals in Kent and London.
How did you come across ClinicYOU?
Jesse: I trained with Ken Laji in late 1990s and early 2000s as Specialist Registrars. We have some interesting publications together including use of databases in medicine.
Since 2007, then I started my private practice, I was keen to have a cloud based, secure and patient accessible Electronic Medical Records for my practice. Thus Clinic You Version 1 and now the final version of ClinicYou.
Describe your experience using ClinicYOU?
Jesse: My private practice is from various centres in Kent and London, therefore I need reliable connectivity for myself and my PA who remotely manages all my patients and their records to help me deliver excellent care.
Some of the benefits I've found include:
Patient queries – I have immediate access – no waiting for notes
Results – scans, reports, results are uploaded real-time
Seamless access – for me , nutritionist, PA, patients and their GPs
Connectivity – I can do clinics from my overseas home in Cyprus
Record keeping – time stamped entirely in ClinicYou (good governance) – I don't depend on paper notes which may not arrive or get lost.
Automated Billing – I generate invoices and send to a billing company.
Finance ledgers – for my accountant at the end of the year
Patient satisfaction – the most important factor
Referrals to other specialities is a breeze
Do you have any advice for other clinicians considering using the software?
Jesse: Just use it – this is the future.
The software is designed for all health practitioners needing an all-in-one solution for their private practice (not just Consultants!)
To access a FREE trial the software for yourself sign up on the ClinicYOU website.
Otherwise, best of luck setting up your own practice and let us know how you get on!
The following two tabs change content below.
Latest posts by MF Admin Team (see all)