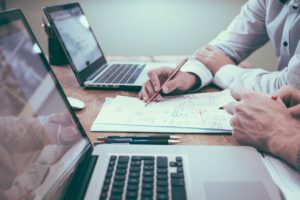 Just thinking about an alternative career as a doctor can feel like you're standing still at that all too familiar crossroad and it becomes overbearing and quite often, stressful.
However, we understand time is precious and what time you do have, is often not spent looking after yourself and exploring these options (it should be). Medic Footprints exists to promote the care & wellbeing of doctors, it's what we believe in and why we're passionate about making the lives of doctors healthier, more successful and happier.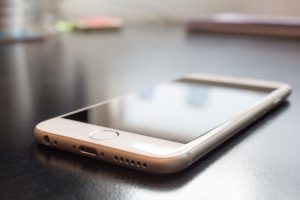 You might be forgiven for assuming management consultancy or becoming an app coder have no place for the likes of a medical doctor. It might be that you've not met a developer doctor who does code for health tech mobile apps or one that writes medical articles as a top journalist.
So if like many, you're a doctor searching for an alternative career, a way out, or a new start, take a look at our top 5 roles.
5 of our top picks for diversifying your career as a doctor
1. Health Tech Startups – an exploding, multi-billion pound industry whose demand for doctors is increasing by the year. It's one of the most popular routes for doctors and it's easy to see why – health technology needs medical professionals who also understand the digital side of launching a business or mobile app.
2. Management Consultancy – use your experience to train as a management consultant by helping businesses to grow, solve problems and ultimately, improve performance. This dynamic career option provides both challenges and opportunities for personal and career development, plus the chance to travel nationally or even internationally!
3. Aesthetics – For those with an 'aesthetic eye', who are organised and prepared for something totally different in the clinic, this could be a great choice. Aesthetics is a well-established industry, however, the amazing training you receive as a medical doctor can be applied to this niche industry as your transferable skills will prove invaluable.
4. Pharma – An obvious route for doctors to enter this area of the private sector. A great way to help patients on a larger scale than is possible working in a hospital environment, those who enter the pharmaceutical industry can expect to work in roles such as Medical Science Liaisons, Medical Advisors or within Research.
5. Software Developer – HTML, CSS, API Development, PHP, mySQL, Javascript…say what? You might be curious to find out how digital health platforms develop their own apps or how web development is playing a HUGE part in the careers of doctors. Developer doctors are becoming increasingly more common as medical professionals look to diversify their skills while entering a whole new career.
If you're looking at these roles and see yourself in a totally different career as a doctor, then we have something amazing lined up this autumn!

27th – 28th October | Grand Connaught Rooms, London