Dr. Kato Wong – An Experienced Careers Coach, Creativity Expert, and Meditation Teacher
A former Accident and Emergency doctor, Dr. Kato Wong knows a thing or two about working long hours in stressful environments AND balancing life's demands.
It's not easy managing a stressful job AND looking after yourself. Quite often, something gives.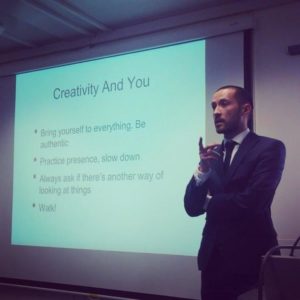 As a result, Kato now teaches what he's learned from his years of experience in the "professional" world. An established public speaker, Dr. Wong has a great deal of experience in fields of career change, teaching meditation and creative thinking.
In turn, you might not be surprised to know he has spoken at prestigious venues like Shoreditch House, the University College London and Moorfields Eye Hospital, to name a few.
1. Who Does Kato Help?
People from all backgrounds. Dr. Wong helps them tackle areas of wellbeing – from anxiety and stress through to relationship and career issues. All of these issues affect our lives on a daily basis no matter how well we "hold it together."
2. What About the Mind?
In addition to this wellbeing coaching, Kato is super passionate about Meditation. A huge advocate of clearing one's mind and resetting the senses, he uses the ancient practice of meditation as a new approach for people's own lives.
It's probably the single most important practice for a healthy mind and body.
He teaches meditation and consciousness to clients on a private basis as well as businesses through his own unique integrated approach.
His uniquely practical and integrated approach makes him a sought after teacher for those looking to negotiate the every day with more clarity and purpose.
3. A Unleashing Your Creativity
Lastly, to elaborate on Kato's mentoring and coaching, he works as a 'Creative Coach', essentially aiding people with unblocking their own creativity.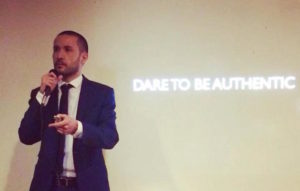 As you'd expect his range of clients is….diverse. Ranging from the vulnerable and homeless to doctors and lawyers, his belief is set firmly in the idea that everyone has the right to owning their Creativity, as a result, he's passionate about helping others reclaim this.
Back a couple of years ago in 2015, he founded The 100% Club, a support group for artists providing a safe sharing space for those seeking to embrace creativity in their lives and take control of their own passions.
For doctors, each of the three broad aspects of Dr. Kato Wong's expertise is something that could have a positive impact. Helping people change their lives doesn't happen overnight, nor does it come without letting go, taking risks and focusing within.
Visit ChairmanKato.co.uk or Twitter for more info.