Chiropractic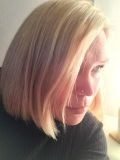 Author:  Deborah Lees, Orthopaedic Registrar
---
If you are considering a change of career from mainstream medicine, and you have an interest in preventative healthcare and manual therapies, excellent communication skills, the initiative to work with and lead a team, the need to be independent and wish to work flexible hours, chiropractic may be a possible career option.
WHAT IS CHIROPRACTIC?
Chiropractic as a profession is not particularly well understood by the mainstream medical profession. Chiropractic is a combination of a Science (physiology, anatomy, pathology and diagnosis), an Art (manual therapy and related techniques) as well as Philosophy (holistic care, homeostatic balance and the understanding of the role of innate intelligence). Innate intelligence is the body's ability to heal itself i.e. if you cut yourself, it will heal without any external requirement from you.
Chiropractic is different from the medical model as it approaches health from a lifestyle aspect rather than a "treatment" aspect. This involves looking at the body from an environmental and neurological perspective and supporting the person to create a situation where their body can optimize their health potential, rather than dealing with an illness. Patient education and co-operation is fundamental to a successful practice, so you need to have excellent communication skills. You have to be in good physical health yourself in order to undertake the work, which can also be physically demanding. The benefits are that you have a clinic filled with mostly well people with an interest in taking an active role in their health goals.
Chiropractic care involves care of the spine and extremities and works with all ages of patients. There is the option to either have a general practice, or specialize within the field – paediatric, pregnancy, family, sports, animals…. the list is endless. There are a variety of different techniques to learn – many of them taught post-graduate which allows you to have a wide diversity/specialty of practice if you wish. The undergraduate programs however, equip you with a well-rounded set of techniques that would be sufficient to start practice immediately.
WHAT DO I NEED TO WORK AS A CHIROPRACTOR?
Chiropractic has been regulated in the UK since 1997 and it is now unlawful to practice chiropractic, or advertise yourself as a chiropractor without registration with the General Chiropractic Council. In order to achieve registration, you must have graduated from a UK chiropractic course, or have achieved equivalent qualifications abroad and then passed the Test of Competency.
The Chiropractic Degree in the UK is an integrated Masters Degree and requires 4 years full time (University of South Wales) or 5 years full time (AECC, Bournemouth) study. A new college will be opening shortly in Edinburgh, which may be more convenient for potential students not based in the South.
Most colleges consider all applications on an individual basis and make offers based on qualifications, personal profile and experience. Many colleges require that you have spent time with a chiropractor prior to application to gain a better understanding of the profession and a statement of health is required. If you already have a medical qualification, this undergraduate time may possibly be reduced if it is possible to credit some subjects.
You have to maintain an annual CPD portfolio to continue your registration and you have to have malpractice insurance cover. It is recommended that you become a member of one of the professional Associations which keep you updated with upcoming events, opportunities for CPD and a buzzing social calendar, but this is not essential.
The Royal College of Chiropractors offers a diversified faculty with special interest groups and provides many nationwide CPD events, continues to promote the highest standards within the profession and actively fosters public and practioner relationships.
THE PROS AND THE CONS
Chiropractic offers a rewarding career that is internationally recognized with the possibility to work for yourself in your own clinic, or be an associate that is either employed or self-employed. Working as a chiropractor means you have the opportunity to be mobile and can set your own schedule. There is always a demand for good locums and as a profession it is very family friendly and flexible and relatively easy to work from home. Average salary is difficult to quantify as it depends on how busy your practice is and how hard you want to work, but can range from £25K – £80K and upwards.
As a self-employed practitioner, it falls to you to generate your own patients and to promote your practice. Chiropractic is fast gaining an evidence-base, but still remains at the fringes of medicine and doesn't yet have mainstream recognition so your practice is outside of the NHS structure. Patients see you on a private basis and have to fund their own care unless they have insurance.
More information can be found at:
Royal College of Chiropractors