CELEBRITY DOCTORS
I set out to dig up some inspiring doctors who had done so well in their celebrity that we didn't know their first magical moment was being handed a medical degree; I found far too many to even count! So I present to you a whirlwind tour of history of the doctors that did incredible things:
THE PAST
Anton Chekhov (1860-1904)
Chekhov earned his medical degree from I.M. Sechenov First Moscow State Medical University in 1884. He worked as a doctor and wrote famous short stories such as he Cherry Orchard, The Three Sisters, The Lady with the Dog, and The Seagull.
Medicine is my lawful wife and literature is my mistress.
Ernesto "Che" Guevara (1928-1967)
Guevara was not only the face of the Marxist revolution in South America and Fidel Castro's second in command, he was also a doctor. He received his degree from University of Buenos Aires in 1953. Executed in Bolivia during guerilla warfare, the radical writer remains a powerful symbol of counterculture.
Graham Chapman (1941- 1989)
Graham Chapman was studying medicine at Cambridge when he joined the Footlights, a theatrical club, and met John Cleese and Eric Idle. Together they would go on to form Monty Python and entertain a generation with absurd comedy. Though he did earn his medical degree, he focused on comedy and passed away at the tragically young age of 48.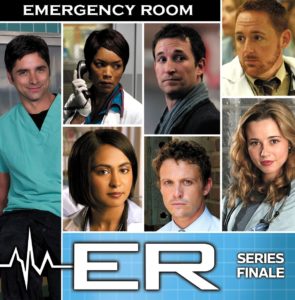 Michael Crichton (1942-2008)
Famed author of Jurassic Park, The Lost World, The Terminal Man, Westworld, Twister, Disclosure, and the smash-hit TV show ER began writing whilst studying medicine at Harvard. Steven Spielberg called him "the greatest at blending science with big theatrical concepts."  and not without reason, he's an Oscar, Emmy, and Peabody Award winner.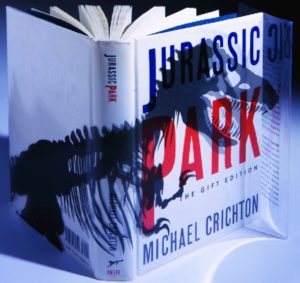 ---
THE PRESENT

Ken Jeong (1969-Present)
Jeong attended Duke University and completed his MD at the University of North Carolina at Chapel Hill, but become interested in comedy while undertaking his residency. He moved to LA and has been in comedies including  The Office and Curb Your Enthusiasm. He's best known for his roles in Knocked Up (2007) and The Hangover (2009), and has given up medicine but retains his license to practice in California. Follow him @kenjeong
"Is it harder to play a doctor, or be a doctor?" asked TheWrap.com during an interview in September 2016,
"It's much harder to be a doctor," he said, laughing. "You actually have to have skills to be a doctor."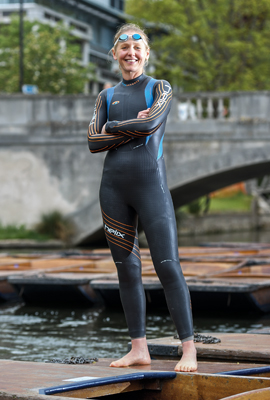 Lucy Gossage (1979-Present)
If working as an oncology doctor wasn't incredible enough, Dr. Gossage who graduated from the University of Cambridge not only went on to complete her PhD on renal cancer. In 2013 the doctor/athlete won two Ironman events and the Long Distance Triathlete of the Year by British Triathlon. She became a full-time Ironman Triathlon competitor at 34, and credits the same drive she used in medicine to her success in sport.
"To get to medical school and to get through it you have to be very driven and a lot of the things you learn are applicable to triathlon…ultimately the skills I learn in triathlon – the determination, drive and focus – will also make me a better doctor." 
Last year she finished ninth in the Ironman World Championship, despite breaking her clavicle 2 months earlier. We wish her more victories in future! Follow her @lucygoss

---
THE FUTURE 
Julie Foucher (1988-Present)
An American CrossFit athlete, who has never finished outside the top 5 , and a medical student at Cleveland Clinic Lerner College of Medicine. She was a favourite to win in 2015 after earning a 2nd in 2012 and 3rd in 2014, but tore her achilles. She continued despite the injury and her moonboot walk remains a legendary moment to CrossFit fans. Follow her @juliefoucher  @julie_foucher
Not suggesting we all leave the wards and head to tinseltown or the track, but it inspires me to know that a life that started in medicine can certainly go places!
_______________________________________________________________________
For more inspiration, check out our case study on Edward Crooks, who went from Medicine to the Arts.