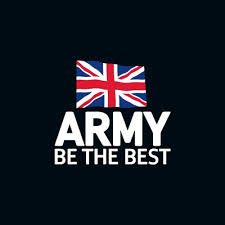 Wherever you find the British Army, you'll find the Army Medical Services Reserve (AMS Reserves).
During times of war, counterinsurgency or peacekeeping operations, you could be there as a member of the AMS Reserves to help maintain officers' and soldiers' health and provide medical care to the sick and injured.
Army Reservists are trained and ready to serve alongside the Regular Army. SEARCH ARMY RESERVES Medical Reservists have a variable part-time commitment which is manageable alongside their civilian career. Giving up spare time in support of the Armed Forces also brings transferable skills and knowledge back to their civilian role. Many employers recognise the training and skills gained by a reservist can benefit their organisation. Reservists receive training in communication, leadership and management and have access to professional courses, such as ALS, MIMMS, Medical Operational Planning and Humanitarian Disaster Relief.
WHO ARE WE RECRUITING?
We recruit most Healthcare professionals. In particular we are looking for: Consultants in Emergency Medicine, Anaesthesiology, Burns and Plastics, General Surgery, Urology, Neurology/Neurosurgery, Occupational Medicine, Rheumatology and Rehabilitation, Psychiatry, Physicians and General Practitioners
WHAT'S ON OFFER?
An annual tax-free bonus
Civilian recognised training and development courses in areas such as leadership and management, disaster
relief and those relevant to your profession

Daily pay in-line with your specialisation/qualifications and rank – you'll also be able to reclaim some expenses
COMMITMENT
As a member of the AMS Reserve, you'll be expected to complete a certain number of training days each year.
Nationally recruited AMS Reserve Officers and soldiers have a minimum training commitment of 19 days per year.
Whereas those that are regionally recruited have a higher commitment of 27 days per year as they normally live
within 50 miles of their Army Reserve unit.
FIND OUT MORE
If you're searching for something extra from life, and would relish the chance to have a rewarding experience outside of normal working hours, you'll find it all in the AMS Reserve. We offer the best of both worlds to people who want to experience Army life but are unable to make a full-time commitment.